As another year comes to a close, we look back at some of our favourite AR experiences from 2021.

We couldn't be prouder of the amazing work created by our ZapWorks partners, and our incredible in-house creative studio. It speaks to the breadth and depth of our platform and partners and the pace at which the industry continues to evolve and innovate.

If you want to delve deeper into some of our favourite web and app-based AR experiences from this past year, we've left links to every Month in AR from 2021 below - enjoy!

1. November
2. October
3. September
4. August
5. July
6. June
7. May
8. April
9. March
10. February
11. January
---
AR for tours & attractions: LEGO® MYTHICA
Objective: To bring LEGOLAND's newest area to life with magical AR portals
In 2021 we worked in collaboration with LEGOLAND® Windsor Resort to create LEGO® MYTHICA, the all-new park area where mythical creatures come to life through the power of AR.

This new IP was designed to redefine the guest experience for location-based entertainment. Using the native LEGOLAND® app, guests can scan the LEGO® MYTHICA creatures in the park and bring them to life through digital portals, connecting visitors to a parallel universe. AR boosts immersion not only within the grounds of the park, but also within users' own homes - thanks to the always-on nature of AR, guests can continue to interact with the LEGO® MYTHICA experience using the app, bringing the creatures and portals into their familiar environments.

Make sure to give our LEGO® MYTHICA case study a read to find out more about how we brought the mythical creatures to life, and what results the team have seen to date.
AR for CPG: Disney Funko Europe Loki Pop! AR Quiz
Objective: To increase engagement and drive traffic to the Funko ecommerce site
What better way to celebrate the launch of the new Marvel Studios Loki TV series on Disney+ than an integrated AR campaign?

In this innovative WebAR experience, designed by the Zappar Creative Studio team, users launch an interactive quiz through a social media link. Marvel fans then have their knowledge put to the test through over 50 randomised multiple choice questions, with each answer represented by different Marvel Funko Pop! figures - showcasing the brand new Pop! Loki range.

This experience is all about detailed 3D graphics, hidden references, and fan engagement. Aside from enjoying the quiz, users are also delivered a smooth journey over to the Funko ecommerce site to purchase their favourite Pop! Figures.

See this experience featured in Month in AR: September 2021.
AR for retail: EE Unbox Gaming on the Go
Objective: To create engagement around EE's new game offering
Creative agency Publicis.Poke created this groundbreaking AR experience using ZapWorks. The experience fit into an innovative launch strategy for EE's new 'Gaming on the Go' proposition, and was designed to sit in-store for that extra level of immersion for EE customers.

By scanning a code and launching the WebAR experience, store visitors could literally unbox EE's new gaming offering and get the details in an engaging and digestible format. This campaign launched in all 600 of EE's stores worldwide, and was the first of its kind in the retail space.

We chatted to Publicis.Poke about everything from the creation to the results of this experience - you can watch that conversation here.
AR for packaging: Gravity Road, Diageo - Legends Untold
Objective: To increase engagement and familiarise new customers with the Diageo brand
In 2021, Diageo unveiled their Special Releases - an annual collection of limited edition Scotch Whiskies. To promote these unique products, we worked with Diageo and Gravity Road to produce a WebAR campaign centred around creative storytelling.

This connected packaging campaign could be launched by scanning the QR code amongst the illustrations on the whisky packaging, revealing a pop-up storybook animation that users can place into their real-world environment and listen to the unique tales that accompany each of the whiskies, accompanied by stunning visuals inspired by the legends of the distilleries.

You can find this experience in Month in AR: September 2021. To learn more about AR for the AlcoBev industry, give 'How AlcoBev brands are driving engagement with AR' a watch.
AR for retail: Countdown Bricks
Objective: To build loyalty to the Countdown brand
Countdown are no strangers to world-class AR campaigns (psst: did you hear we won the Best Campaign Award at AWE 2021 for our work with Countdown on Super Insects?). In 2021 we were delighted to work with this creative brand again for their six-week long Bricks collectibles campaign designed to incentivise purchase and highlight the brand's environmental efforts.

Through the myCountdown native app, users could launch a number of interactive AR experiences once they'd returned from the store, bringing the brand further into their homes. The experiences ranged from fast-paced games to face filters that turned users into Bricks characters.

You can find this experience featured in Month in AR: November 2021, or check out our full case study on Countdown's last award-winning AR campaign, Super Insects.
AR for events: Vodafone x Porsche #takethewheel
Objective: To increase footfall and engagement at Vodafone's booth at Goodwood Festival of Speed
#takethewheel is an experience like no other. Created for 2021's Goodwood Festival of Speed, this AR racing game creates an exciting point of engagement between users and the Vodafone and Porsche brands.

The Zappar Creative Studio worked alongside Vodafone and Porsche to create this thrilling 1-v-1 game using Zappar's Universal AR SDK for React-Three.js. Upon launching the experience, either through scanning the QR code at the booth or from anywhere in the world via a weblink, users could race a Porsche Formula E vehicle around a virtual track, battling out in pairs.

Find this experience in Month in AR: August 2021.
AR for retail: PLAYAR – Samsung Galaxy
Objective: To launch the new Samsung foldables in an innovative and memorable way
2021 saw the release of the all-new Samsung foldable phones, the Galaxy Z Fold3 5G and the Galaxy Z Flip3 5G. These innovative new products, which mark the next generation of mobile devices, needed an innovative medium through which to be explored. That's where AR came in.

Creative agency PLAYAR used our ZapWorks toolkit to create this WebAR experience that was launched by scanning QR codes. Users could then see the new phones in 3D wherever they were, and were able to appreciate their feats of design without ever needing to be physically holding one. It was a roaring success - the average dwell time sits at around 3.5 minutes, and pre-order sales reflected that.

See this experience in Month in AR: September 2021.
AR for retail: Disney | H&M Mickey's Tree House
Objective: To increase engagement and drive footfall to the new H&M flagship stores
Working with the fantastic teams at Disney and H&M we created an interactive experience for H&M stores in Amsterdam and Beijing that allows families and kids to see their favourite Mickey & Friends characters animate in front of their very eyes. We created the digital layer to accompany the Disney Tree house – a play area to bring some of the Mickey & Friends magic to customers and create that shopping experience that is not just easy and convenient for the parents but also truly fun for the kids.

The Disney tree house is an interactive installation combining physical and digital touch points for kids to explore; there's a seated area for kids, playful curved mirrors to enjoy, and an amazing Disney game to play on a touch screen all housed around this single structure featuring some of the iconic and much loved characters from Mickey & Friends.
AR for education: Billy Blue College x Unbnd
Objective: Drive awareness and engagement with offered courses
Creative agency Unbnd created a unique experience for the Billy Blue College of Design using ZapWorks, which showcases the school's courses in a suitably creative way for prospective students.

Created using one of our Universal AR SDKs, this WebAR experience informs school leavers about the college's Graphic Design, Interior Design, Branded Fashion, Photography, Gaming, Artificial Intelligence and Programming courses through a virtual 'college tour'. The courses appear as animated 3D worlds for users to explore, filled with existing projects from students past and present.

Check out this experience in Month in AR: February 2021.
AR for events: Groove Jones x VolksWagen
Objective: Engage fans at U.S. Soccer games, and promote the new Volkswagen ID.4
In 2021, our collaboration with ZapWorks agency partner Groove Jones continued with a bang. In August, Groove Jones used ZapWorks to bring to life a WebAR experience which celebrated the new VW ID.4 electric vehicle, as well as a new season of U.S. Soccer.

The experience began by scanning QR codes on ID.4 cars at U.S. Soccer events - once scanned, the images on the cars would spring to life with various animations, depicting U.S. Soccer athletes from both the Women's and Men's National Teams as they hone in to score a goal or celebrate a play that paid off.

Find this experience in Month in AR: August 2021.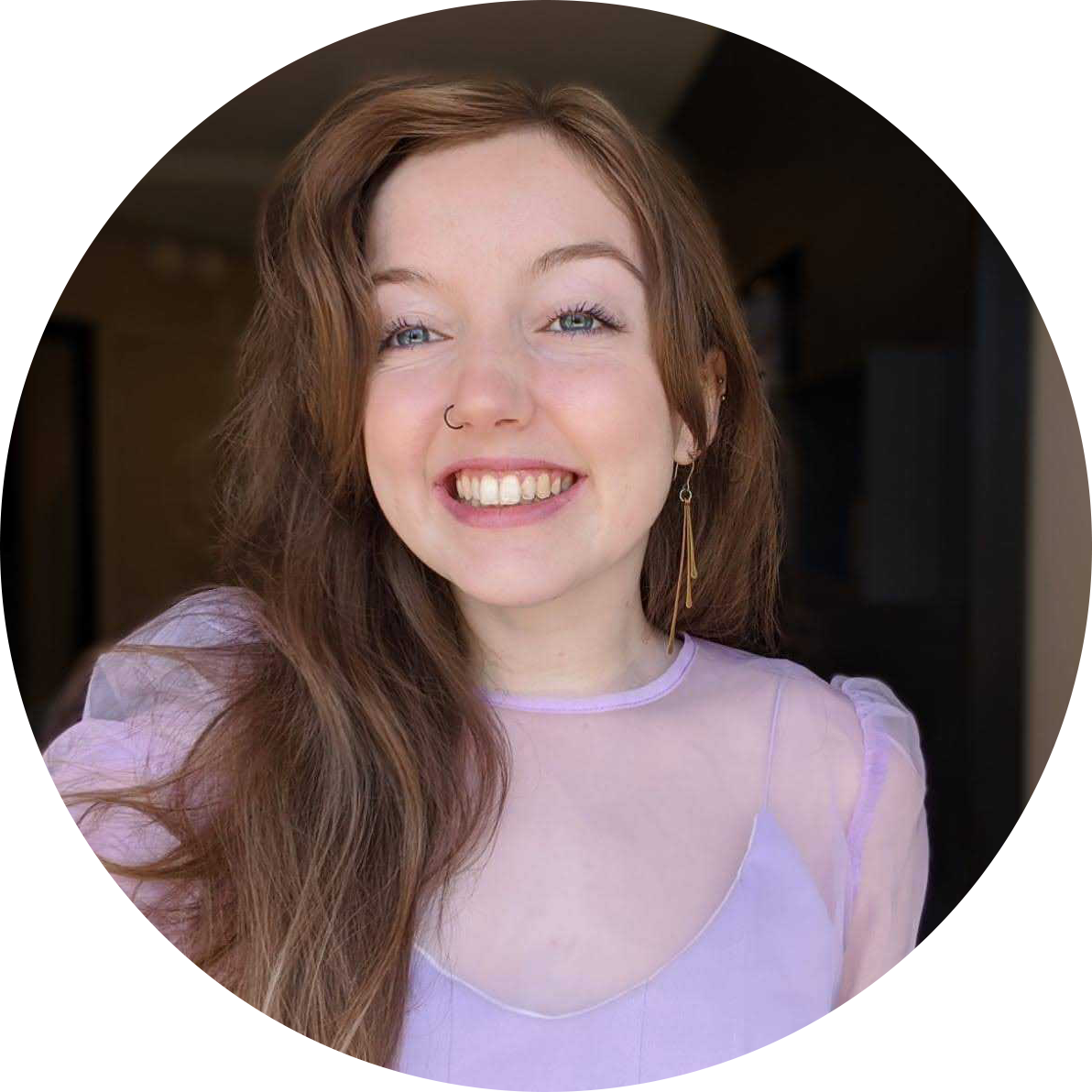 Taylor Revert


Marketing Manager, Zappar