The summer holidays are over, and we're getting back into the swing of things as fall creeps in. Though 2022 is getting suspiciously close, 2021 still has many killer AR campaigns in the locker. This month saw experiences from across the whole spectrum, with everything from ocean pollution to foldable phones taking centre stage.

Check out what September had to offer in our latest Month in AR reel:
---
AR for Packaging: Gravity Road, Diageo - Legends Untold
Objective: To increase engagement and encourage new customers to the brand
We worked with Gravity Road and Diageo to create a webAR experience to promote Diageo Special Releases, a limited annual collection of Scotch Whiskies from the original distillers.
Designed to encourage people to collect all the bottles, each whiskey has a unique story illustrated on the pack which carries through to the experience in the form of a virtual pop-up storybook. Launched from a QR code on pack, users are able to place the book into their real world environment and watch the story come alive in beautiful animated illustration as they listen to the tale.
AR for Retail: PLAYAR - Samsung Galaxy AR
Objective: To launch the new Samsung foldables in an innovative and memorable way
ZapWorks users PLAYAR built this incredible AR experience for Samsung, as part of the launch of their newest foldable phones - the Galaxy Z Fold3 5G and the Galaxy Z Flip3 5G.

By scanning in-store QR codes, users can launch the WebAR experience and see the phones in 3D wherever they are. And it's been a roaring success - the average dwell time sits at around 3.5 minutes, and pre-order sales have reflected that.
AR for CPG: Disney Funko Europe Loki Pop! AR Quiz
Objective: To increase engagement and drive traffic to the Funko ecommerce site
Zappar Creative Studio worked with Disney and Funko to showcase the new Pop! Loki range, capitalising on the launch of the new Marvel Studios Loki series on Disney+. Launched via a social media link, Marvel fans can take part in a multiple choice quiz with each Pop! figure indicating an answer, as well as being given the opportunity to head over to the Funko Europe ecommerce site to buy a Pop! figure for themselves.

Filled with a raft of Loki and TVA references and plenty of Funko Pop! figures to choose from and over 50 randomised questions, there is lots of fun to be had by fans.
AR for Retail: Akt - Carlsberg x WWF
Objective: To generate awareness of and action against plastic pollution in our oceans
Creative innovation studio Akt used Universal AR to build an experience that combines environmental activism with minigames. In collaboration with Carlsberg and WWF, this AR campaign aims to create awareness of plastic pollution in the ocean.

Customers use codes found on Carlsberg packaging to access the 'Probably Better Now' website. There, they can play a game where they saila Carlsberg boat, collecting plastic waste along the way, and winning prizes. The game also has an educational aspect - you can also win leverage in the game by answering a pop quiz on ocean pollution correctly.
AR for Retail: Publicis.Poke - EE Unbox Gaming on the Go
Objective: To create engagement around EE's new gaming offering
Publicis.Poke's innovative new campaign for EE Unbox Gaming on the Go was created with ZapWorks as part of a unique launch strategy. EE wanted an in-store activation to go along with their latest product offering - Gaming on the Go.

When launched, this AR experience allowed customers to literally unbox EE's new gaming offering and find out everything they needed to know about it. This campaign was the first of its kind for retail, and launched across all 600 of EE's stores.

For more detail on how this campaign was built, watch our recent Webinar with publicis.poke on demand here.
Zappar News: Multiple Face Tracking in WebAR
This month we've launched our all-new multiple face tracking technology, which allows you to track up to three faces at once to create awesome, shareable AR experiences.

Come and join us for a Live Learning session, where we'll take you through how to build a multiple face tracking experience using our Universal AR SDK for three.js. You'll learn all about face tracking technology, as well as advanced face tracking techniques, like pipelines and face anchors. You can sign up for the session here - and if you can't make it, you'll be able to watch it on demand at the same link.
Zappar News: Auggie Awards 2021 Finalists
We're incredibly proud to be finalists for five Auggie Awards, including: Best Creator & Authoring Tool; Best Developer Tool; Best in Location-Based Entertainment, and two in the Best Campaign category.

But it's not all about us - we're also delighted to see that 25% of all entries in the Best Campaign category were built with ZapWorks. Whether they're powered by ZapWorks Studio or our expansive range of Universal AR SDKs, we're proud to see so many wonderful agencies and creatives using our tools to bring campaigns to life with AR. It's proof that we're on our way to achieving our mission - democratising AR.
If you like what we've been doing over at Zappar, we'd love your support - check out this blog post to see how you can vote for us this year.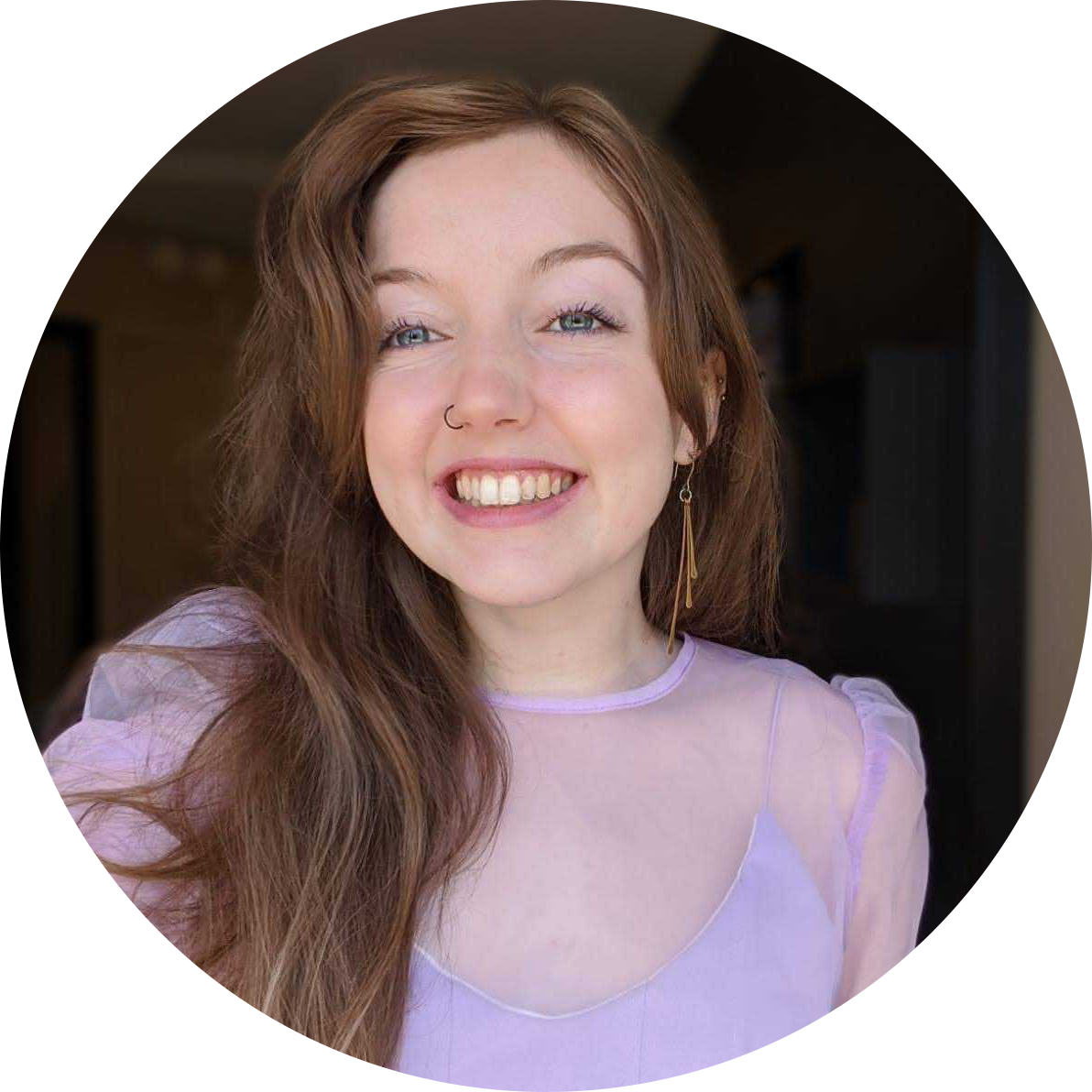 Taylor Revert


Marketing Manager, Zappar