The key to creating a truly immersive 3D experiences, is adding the right amount of detail to the elements within your scenes. To do this, you will first need to create your models but then to add extra elements such as textures and patterns, you may need to use additional tools. We have collected a range of tools to support you in adding detail to your 3D model.
There are lots available online to assist when creating 3D experiences, but which ones are the best to use?
Curious Company, in collaboration with North Face, launched an AR campaign alongside the release of their VECTIV running shoe. The detail added into the experiences shows how adding in lots of detail and textures help to make a much more immersive experience. Take a look at the experience below.
We consulted our in-house 3D and design teams about the tools they use to add detail, animate, download and more. They came up with the following tools designed to be used alongside the tools mentioned in our last 3D tool instalment Which 3D tool should I use for AR?
When reading these recommendations, your preferences about workflow and usability play a big role in a decision - after all, sometimes a certain tool can just feel 'right' to you!
---
ZBrush
Price - $359.90 PY ($179.95 per 6 months)
ZBrush is great for creating painted textures and intricate, high poly 3D models. This tool is able to complement the tools mentioned in "Blog 1" by adding in a higher level of detail than the other 3D toolkits can.
ZBrush is a digital sculpting tool that combines modelling, texturing and painting. It uses "pixo" technology to store lighting, colour, material, orientation and depth information for the points making up all of the objects in the screen. This is an ideal tool for creating high resolution models for use in movies, games and animations.
Pros

Cons

Great customer support
Always evolving and innovating
Easy to transfer files
Professional and premium

UI is not very user friendly
Steep learning curve
Expensive
Guides & Support
---
Ready Player Me
Price - Free (Non-commercial usage)
Ready Player Me is a metaverse avatar platform which can help you to create an avatar to use across many 3D virtual experiences. It is an easy to use tool for building avatar based experiences. The tool combines customisable tools with AI, allowing you to create a 3D avatar just from a picture of yourself. Within the tool, you are able to purchase NFT clothes and accessories to customize your avatar, but there are also a large number of free options available.
Pros

Cons

Free & Open Source
Active and innovative community
Use on multiple platforms and applications
Quickly to create an avatar

Not a professional solution or service
Can be clunky and slow to load
No ability to add animations
Guides & Support
---
Substance 3D Painter - Adobe
Price - $49.41 per month
Substance Painter has recently been acquired by Adobe and added into their suite of tools. This platform has the tools you need to texture 3D assets from advanced brushes to smart materials that adapt to your model. Substance Painter is widely used in game and film production. When creating and adding textures within Substance 3D Painter, you are able to view your edits in real-time, with real lights, making your models look super realistic!
Pros

Cons

Great integration with Adobe suite
Excellent community and resources
Great quality rendering meaning models are super realistic
Large internal library of models, light sources and materials

Issues with exporting to existing 3D software
Lots of features meaning it is difficult to know where to start
Expensive for someone starting out
Guides & Support
---
Quixel
Price - Free (for use with Unreal Engine)
Between $19 - $199 per month (depending on yearly revenue of the studio)
Quixel powers one of the worlds largest phogrammerty asset library and bundled toolset. This means their offering as a content creation ecosystem is robust and can help users to produce high quality 3D content.
Using Quixel, you can build photorealistic environments quickly with help from the vast and ever growing 3D asset library. With three tools available; Megascans, Bridge and Mixer, there is something for everyone! Megascans is the largest and fastest growing 3D scan library. Bridge is a desktop application that allows users to browse, search, download, import and export Megascans assets. Mixer is a free and easy-to-use 3D texturing application for artists accompanied by hundreds of free Smart Materials and Megascans assets.
Pros

Cons

400 Smart Materials in the library (these adapt and change to a model)
Easy to use
Supports large array of Render and Game Engines

Cannot model, animate or render
Limited learning resources
No normal and displacement map baking (no way to fake the light via texture map to give more detail
Guides & Support
---
Mudbox
Mudbox is a developed by Autodesk and is a 3D sculpting and painting tool. It is used to create detailed characters and environments with beautiful textures. Mudbox has the ability to bring 3D designs to life with intuitive sculpting tools and add final touches to models with flexible texture painting. If you already know how to use programs such as 3Ds Max or Maya, Mudbox might be a great program for you to use!
Pros

Cons

Integration with other Autodesk software
Great workflows
Easy to begin texture painting
Very flexible when it comes to sculpting

Limited parameters to control the brushes
Price
Not for complex models
Guides & Support
---
These are only a few of the available tools for adding details to your 3D models. We hope they have inspired you to add textures, patterns and other details to your models. Once you have, try uploading them into ZapWorks Studio to add them into an AR experience. If there are other tools you love to use in your 3D projects, share them on our socials or forum. We would love to hear from you!
In our next blog, we will be sharing a range of places where you can source 3D assets to speed up the creation process.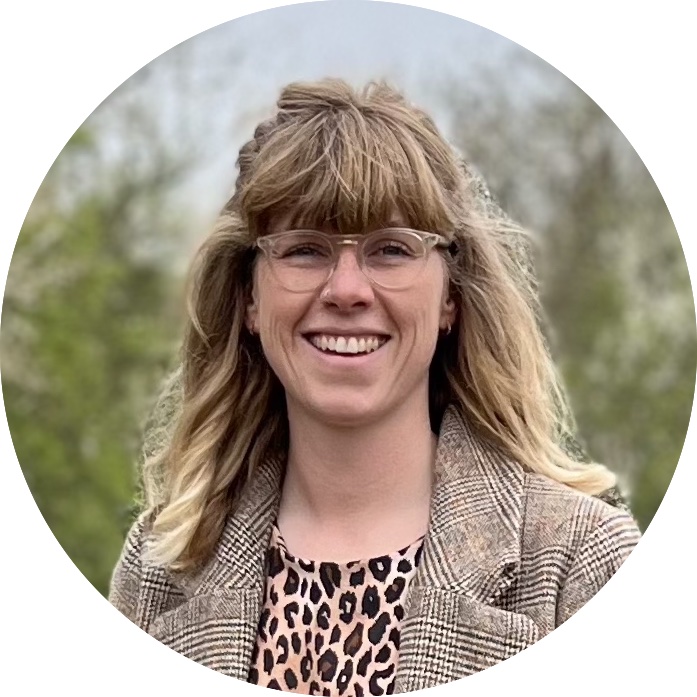 Emma Moore


Product Marketing Manager, Zappar