It's time again for the yearly rewind, where we look back at some of our proudest moments from the year as well as all of the amazing experiences created by Zappar Creative Studio and our amazing agency partners.
This year has been a momentous year in AR with even more stakeholders, brands and businesses realizing the potential of immersive technology, for expressing brand values, connecting and communicating with their consumers. To round up the year in true Zappar style we asked the team to share some of their 2022 highlights.
Top AR experiences from Zappar Creative Studio
Zappar Creative Studio has been working with some of the world's biggest brands to create stand out immersive AR experiences and develop always on camera strategies to help them achieve their business goals.
The Brandtech Group - Metascape Data Visualisation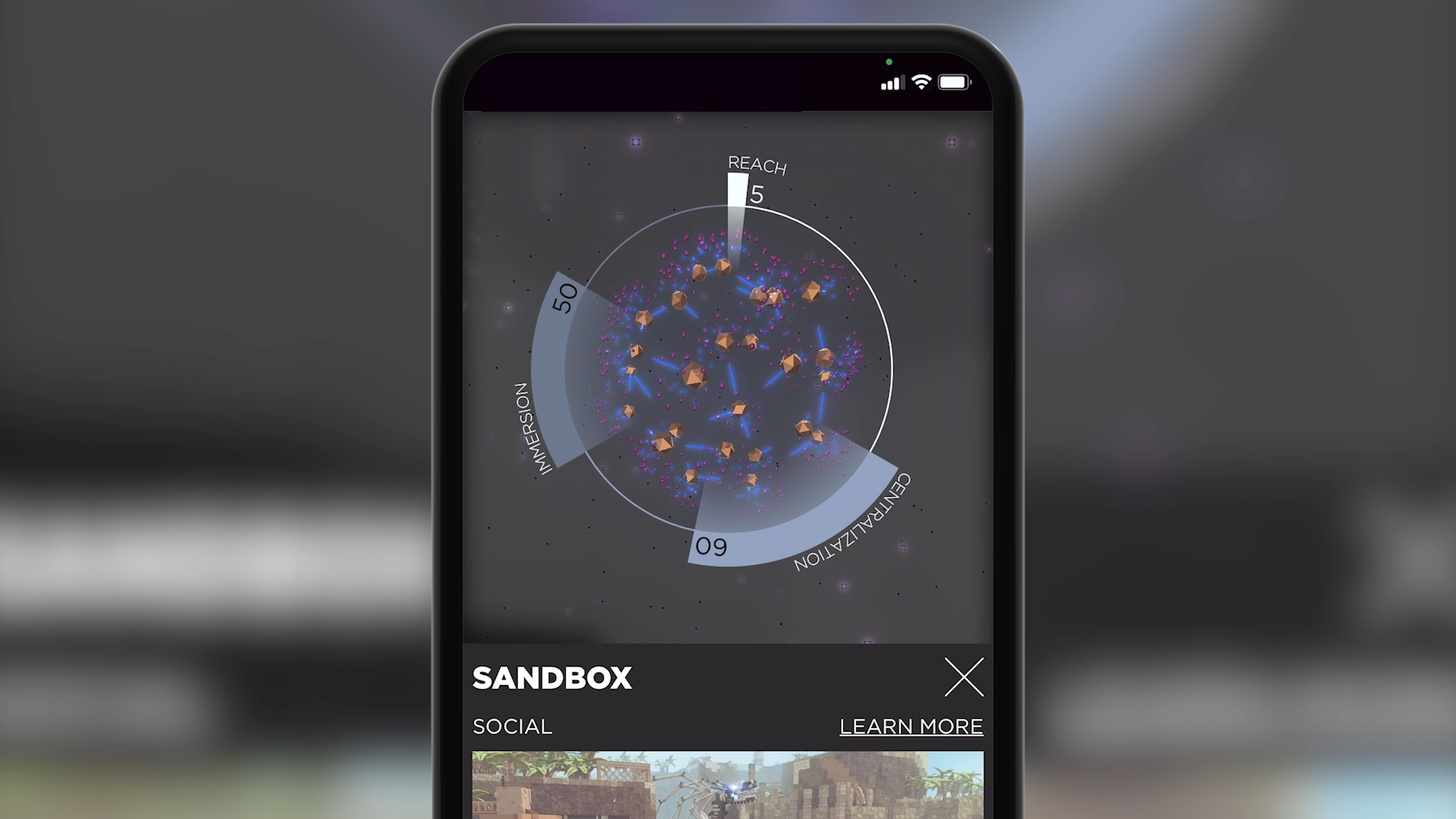 Paul Spittlehouse, Head of Production
"Data visualization has always been a passion of ours here at Zappar, and AR can be a truly unique medium for this. When Brandtech approached us to help define their strategy in the metaverse we were thrilled, and also somewhat daunted by the nebulous nature of the brief. The best type of challenge! The emerging concept, executed with panache, was an interactive "universe" designed to help marketers find the right spaces to invest in, reach their customers and create memorable experiences with them. The final build takes advantage of a phone's gyro capabilities to provide a rich environment which is a joy to explore and interact with. Furthermore, the data points are all dynamically driven, contributing to the impression of an organic, evolving universe of activity, all in real-time."
Read more about the experience.
Britvic - Robinsons Big Fruit Hunt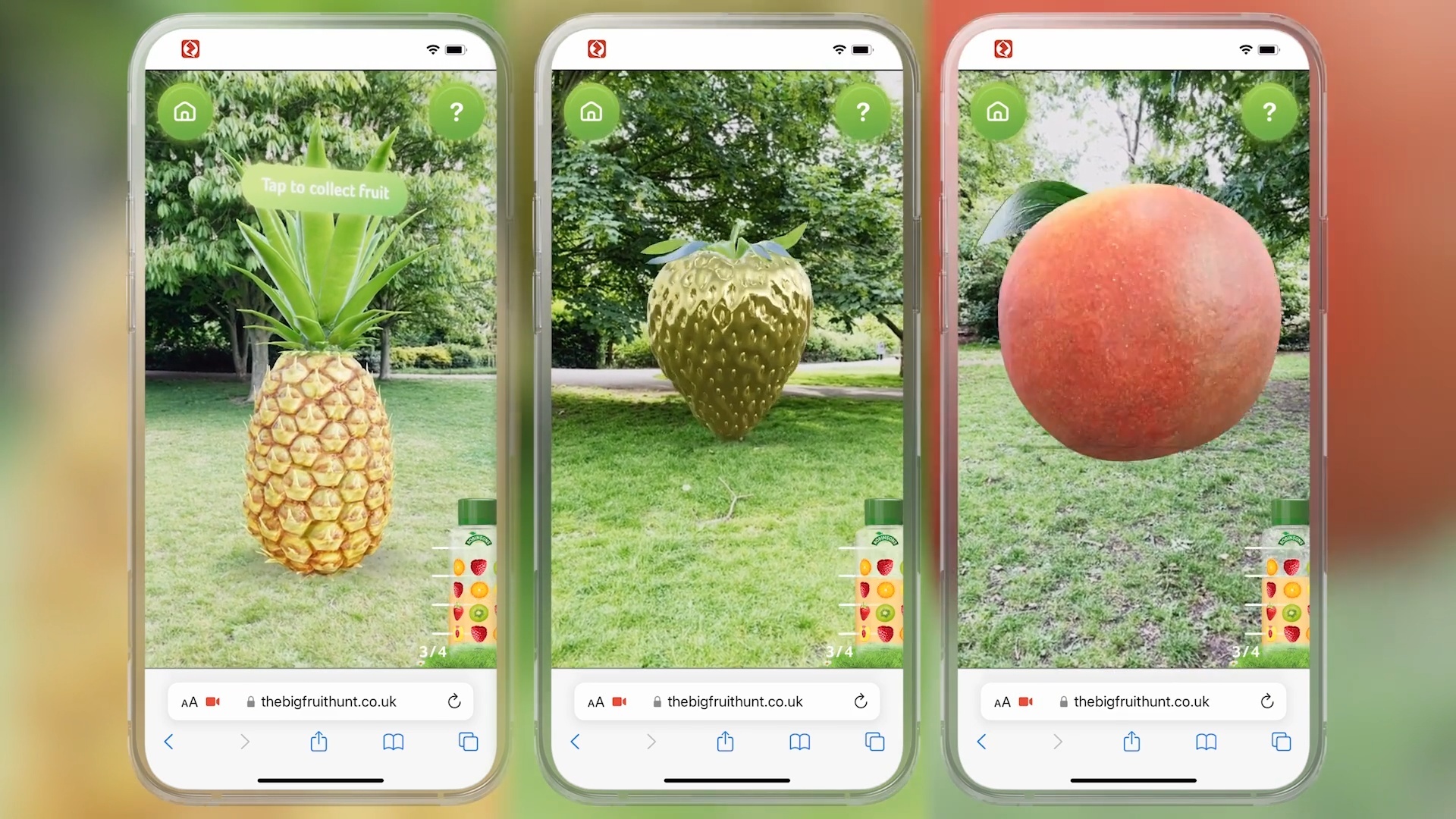 Francesca Ellis, Technical Support and Learning Manager
"The Britvic - Robinsons, Big Fruit Hunt is a fantastic example of combining technology with the great outdoors. Encouraging family adventures, the Big Fruit Hunt celebrates the environment and the importance of sustainability via a clever treasure hunt.I really enjoy the wonder of going into the real world and finding the delicious fruits, mixed with the excitement of filling up the virtual Robinsons water bottle and the opportunity to win a real-life physical version!The face filters are also a great way to share your adventures and progress with your friends and family, inspiring some (hopefully!) friendly competition!"
Read more about the experience.
Rovio, Venum - Flock Boxing Challenge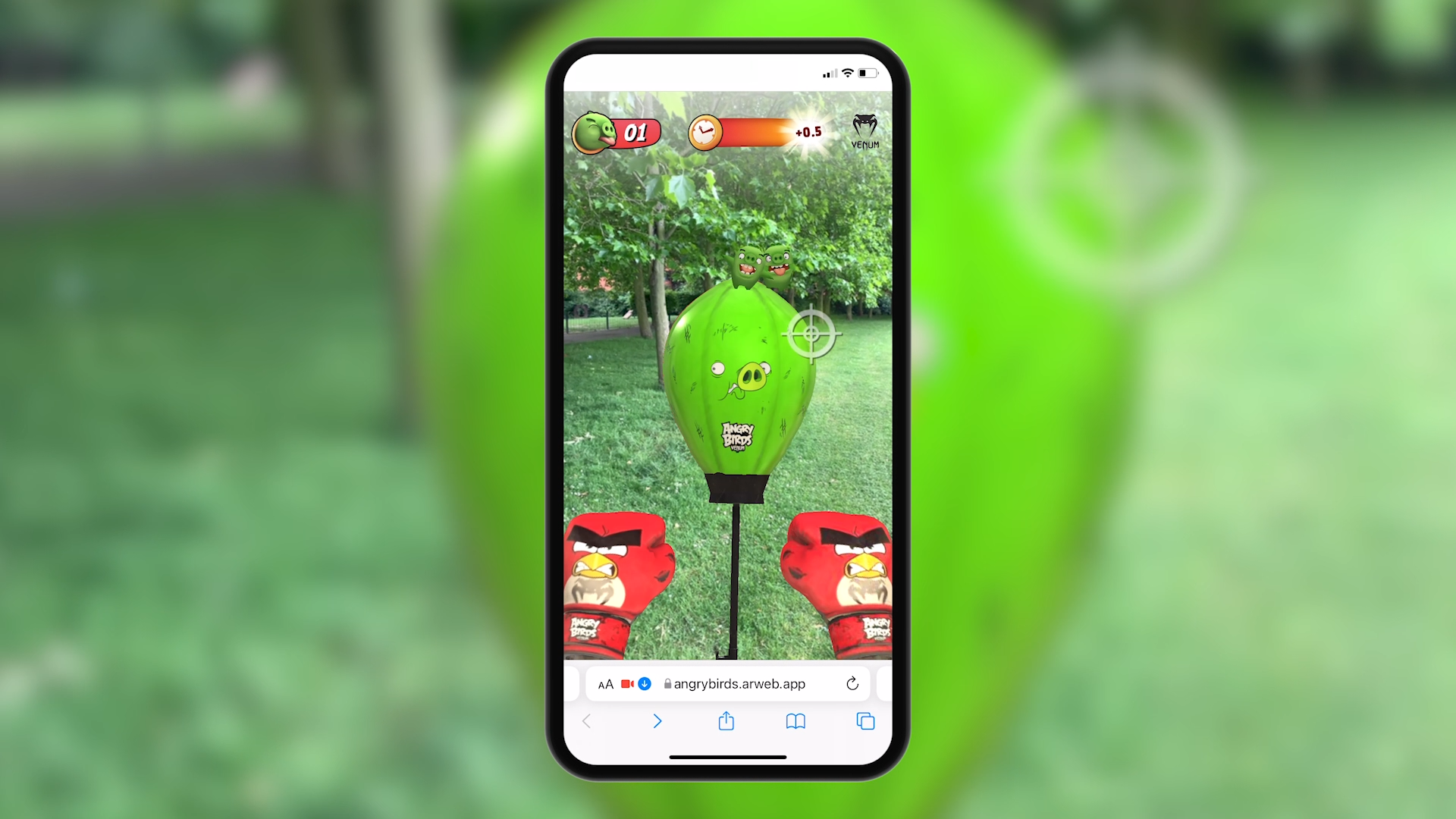 Chris Holton, Product Director
"What a fantastic experience. The gameplay is super addictive and I loved the way the boxing gets progressively harder whilst you progress. This really drew me in and I was hooked by the end and wanted to beat my score. I also thought the visual and audio effects were blended into the experience really expertly and it helped achieve an amazing level of craftsmanship."
Read more about the experience.
Countdown - Bricks Farm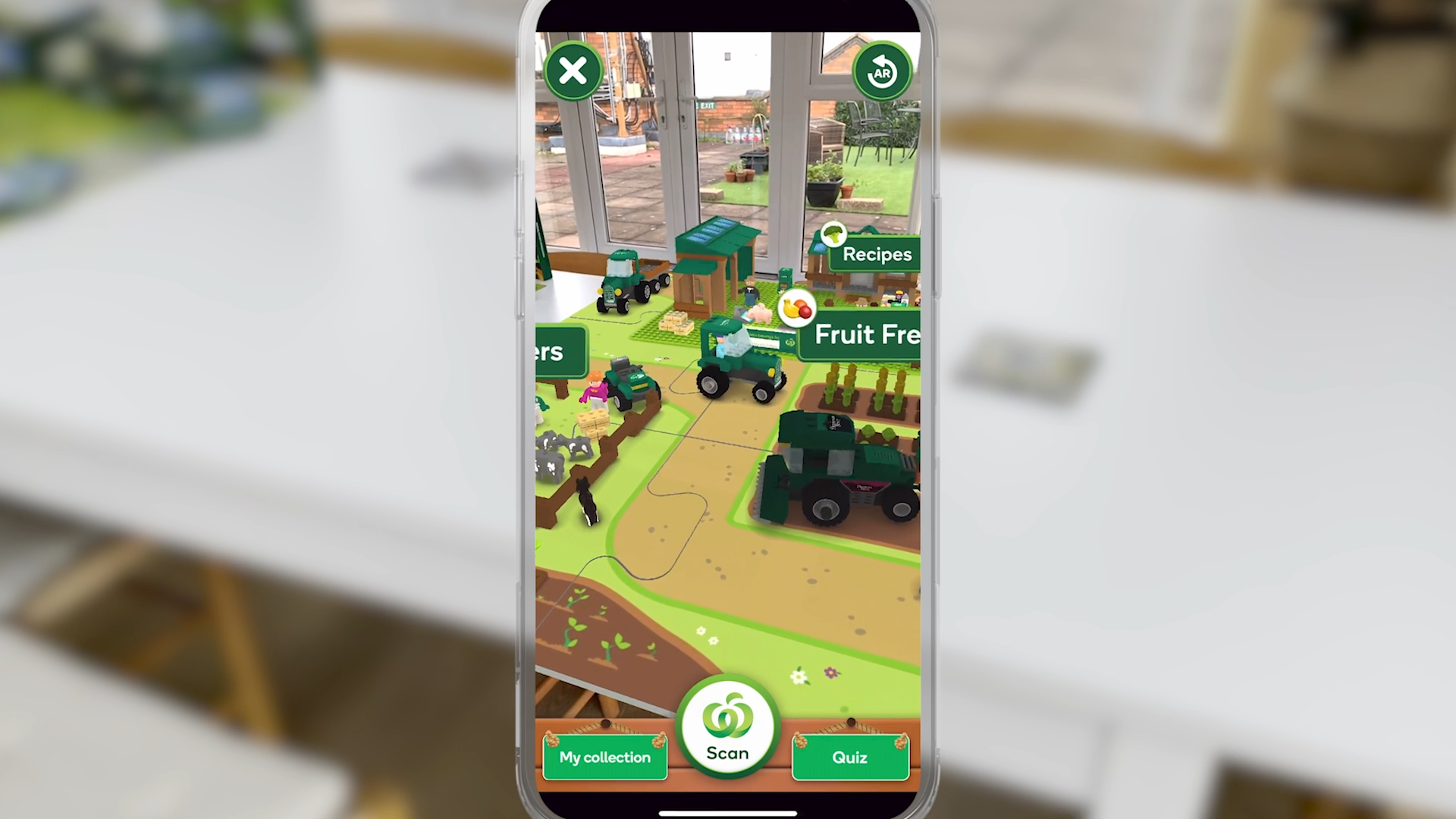 Jo Duggan, Senior Producer
"It does not get much cuter than a tabletop 3D AR farm with jumping piggies, buzzing tractors and delicious looking vegetable crops, filled with mini-games, quizzes, recipes, videos and endless facts about farming in New Zealand. This was a big budget, large-scale project that was delivered with a lot of love and joy, which was evident in the team members creating it. Projects like this are an absolute pleasure and really showcase how AR can work in scaled app experiences, rather than one-off moments of delight. I challenge you to play Farm Dash and not get addicted!"
Read more about the experience.
LEGOLAND Windsor Resort - LEGO MYTHICA Magical Forest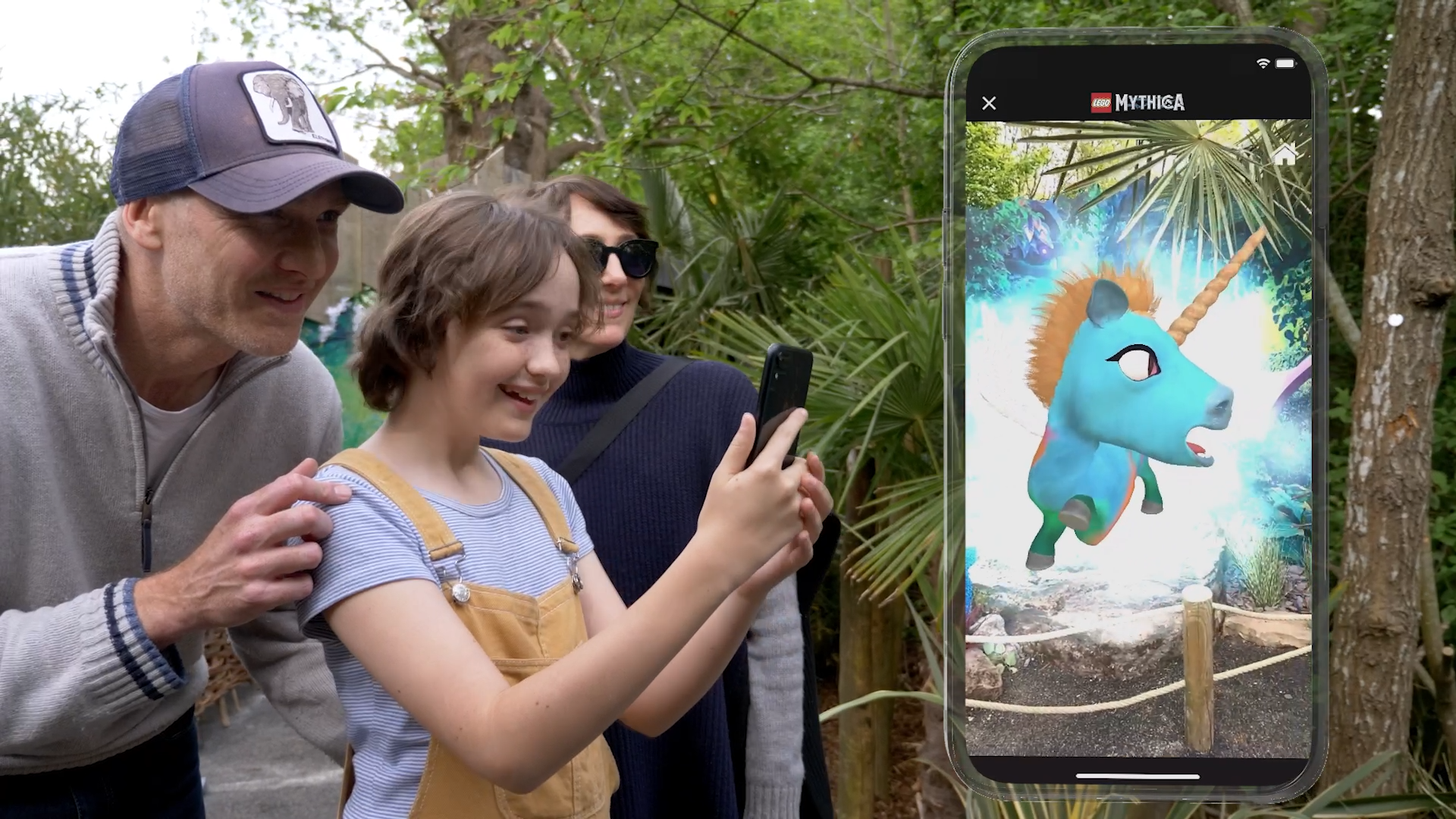 Chris Parker, Senior AR Developer
"The MYTHICA Magical Forest 2022 update was a perfect addition to the 2021 MYTHICA area. The walk takes users through several of the MYTHICA environments and the accompanying AR content brings the creatures of MYTHICA to life. Once again it was amazing to be able to work for a franchise that meant so much to me growing up."
Read more about the experience.
Top Zappar News 2022
We have had some huge milestones this year with updates to our Zapworks platform, the release of Zapvision, exciting partnerships and our second AR pioneers summit.
Zapvision
Caspar Thykier, CEO
"As a company we've spent over a decade honing and refining our computer vision techniques to find and detect objects in the camera view when incredibly small. It's driven a lot of our investigation into new custom code schemes for different aspects of our business as well as cutting edge tracking solutions. So there can be nothing more satisfying after those years of hard graft and learning than delivering a simple but extremely effective solution to make product packaging accessible to everyone, whatever their visual acuity. We call it Zapvision.
Zapvision is a new type of Accessible QR code made for product packaging. It delivers a single and unified QR that can be printed on pack and allow sighted, partially sighted and blind people access to the same information from their mobile when scanned from distance. This access to product information provides genuine everyday quality of life improvements to 100s of millions of people around the world suffering from sight loss. We could not be more proud of our work here and have been delighted to collaborate alongside our partners at Unilever, RNIB and Microsoft to bring this to market. Together we can make equal access to product information a reality."
Find out more about Zapvision and Accessible QR.
Sunrise International Partnership
Caspar Thykier, CEO
"Our mission has always been about giving access to AR to as many people on the planet as possible. To do that justice requires a solution for the Chinese market given its importance to any truly global and international initiative. We've learnt over many years that this requires local partnership based on strong relationships with people on the ground with an intimate understanding and knowledge of the Chinese tech and consumer landscape. We're delighted to have found that partner in Sunrise International who through years of experience have helped businesses understand the digital landscape in China and activate campaigns there accordingly. We're delighted to be working with their team based in China to help our partners be able to localize, moderate, host, test and run AR activations safe in the knowledge that they are working with experts in the region."
Find out more about our partnership with Sunrise International.
AR Pioneers virtual summit
Grace Vassallo, Senior Marketing Manager
"Putting on our second AR Pioneers virtual summit has been a definite highlight for me. With 30 sessions and workshops as well as over 28 speakers from around the globe it was really inspiring, and a lot of fun. We also had the opportunity to talk about some of our key product releases as well and share the latest steps on our Zapbox journey. Very much looking forward to next year and developing the event further."
Catch up with AR Pioneers on demand.
Studio Next Generation

Connell Gauld, Zappar Co-Founder & CTO
"At AR Pioneers I was super excited to announce the next generation of our most powerful AR/VR/MR content development tooling - Studio TNG (working title ;)). It's designed from the ground up to make building immersive content for the web a breeze. We've taken the best bits from the JavaScript ecosystem and our Universal AR SDKs, and combined them with the expressiveness and efficiencies of our brand new 3D development environment. The result is a tool like no other - your weapon of choice for building the jaw-dropping experiences of the future."
Top AR experiences from our agency partners
We love celebrating the work created by our talented agency partners and this year they have truly smashed it out the park. Here are some of our favorites
Augmented Island Studio - GORE-TEX ® 'Experience in a box'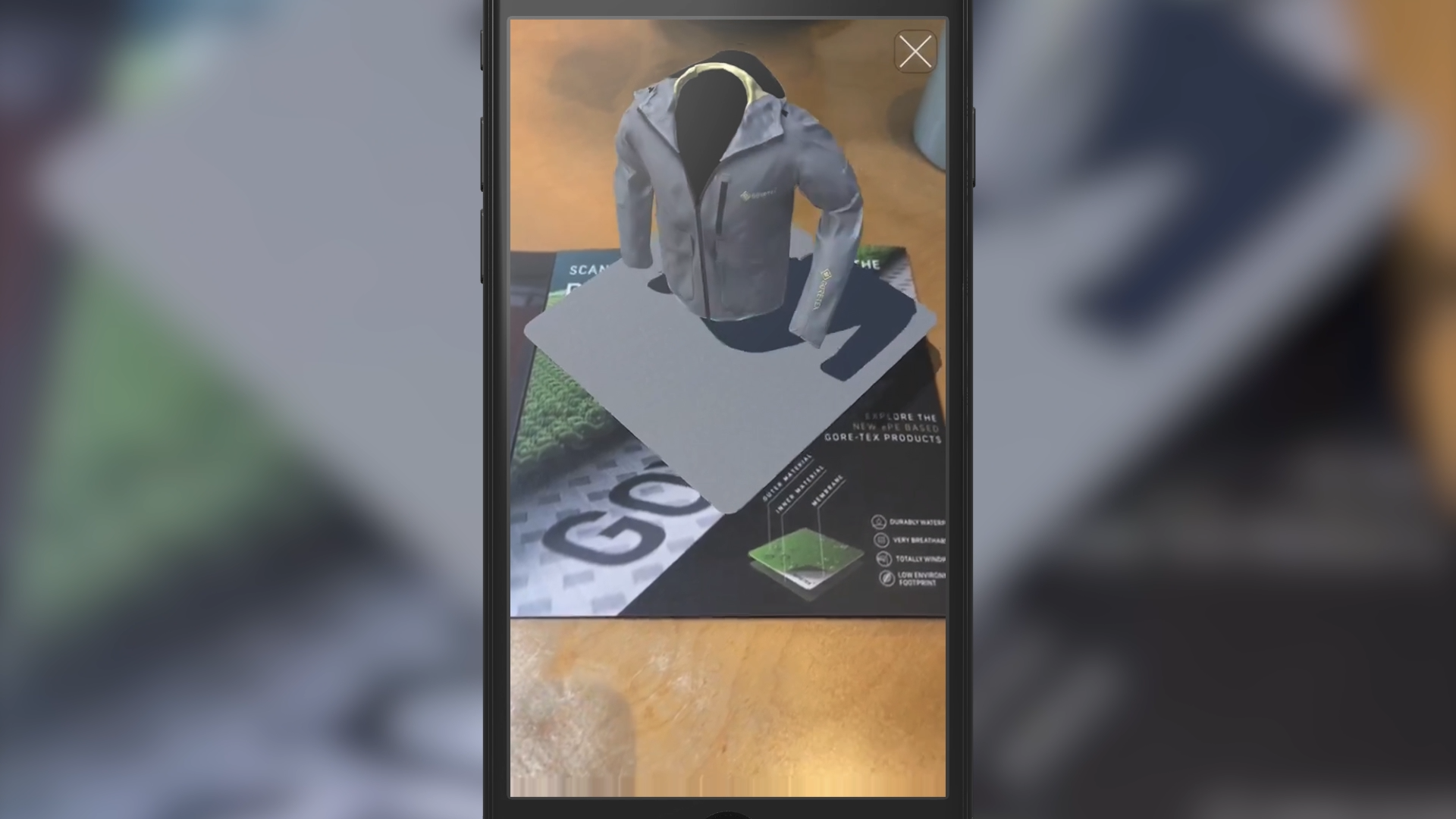 Tom DeFraine, Head of Customer Success
"New kids on the block, the folks at Augmented Island Studios worked with GORE-TEX® to showcase their client's durable winter-proof materials directly to consumers using the power of image-tracking. A novel use for AR - demonstrating that product visualization doesn't always need to focus on the product as a whole but is a powerful tool to highlight a powerful unique selling point. Using the latest version of our SDK for Unity, the experience delivers unparalleled detail all in the power of the web browser."
Find out more about the experience.
BUCK - Nike 50th Anniversary AR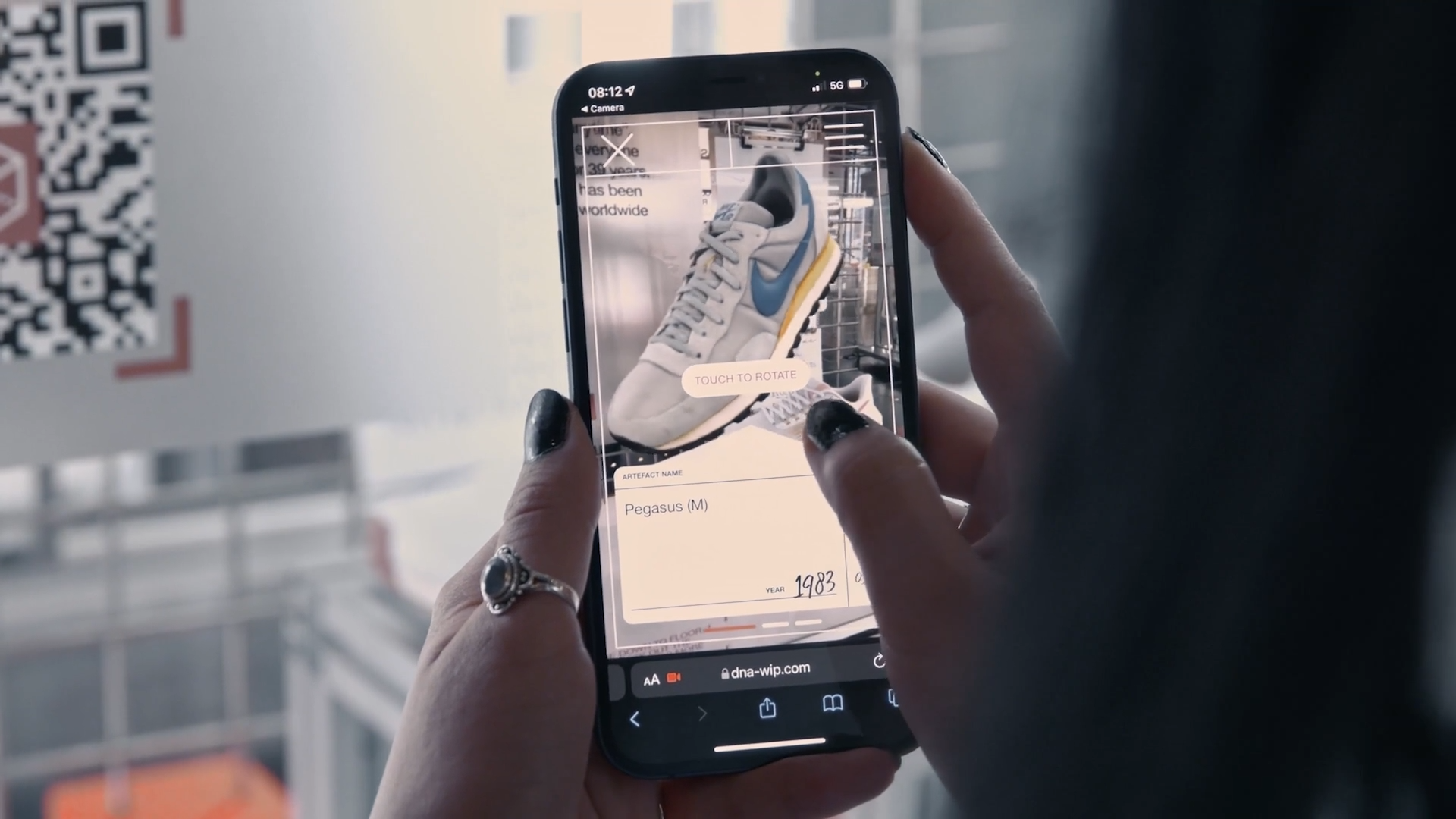 Dapo Ajisafe, Customer Support Engineer
"Buck shows the power of AR to bring more value to brick-and-mortar operations for celebrating milestones, product releases, and more in an innovative way. It could further be extended to streamline operations, purchasing, inventory, and more. All while sustaining intrigue and allowing for scalable marketing. Stress on employees and customers alike is greatly reduced by allowing AR to showcase the product to many people simultaneously all from one QR code."
Find out more about the experience.
Groove Jones 2022 Experiences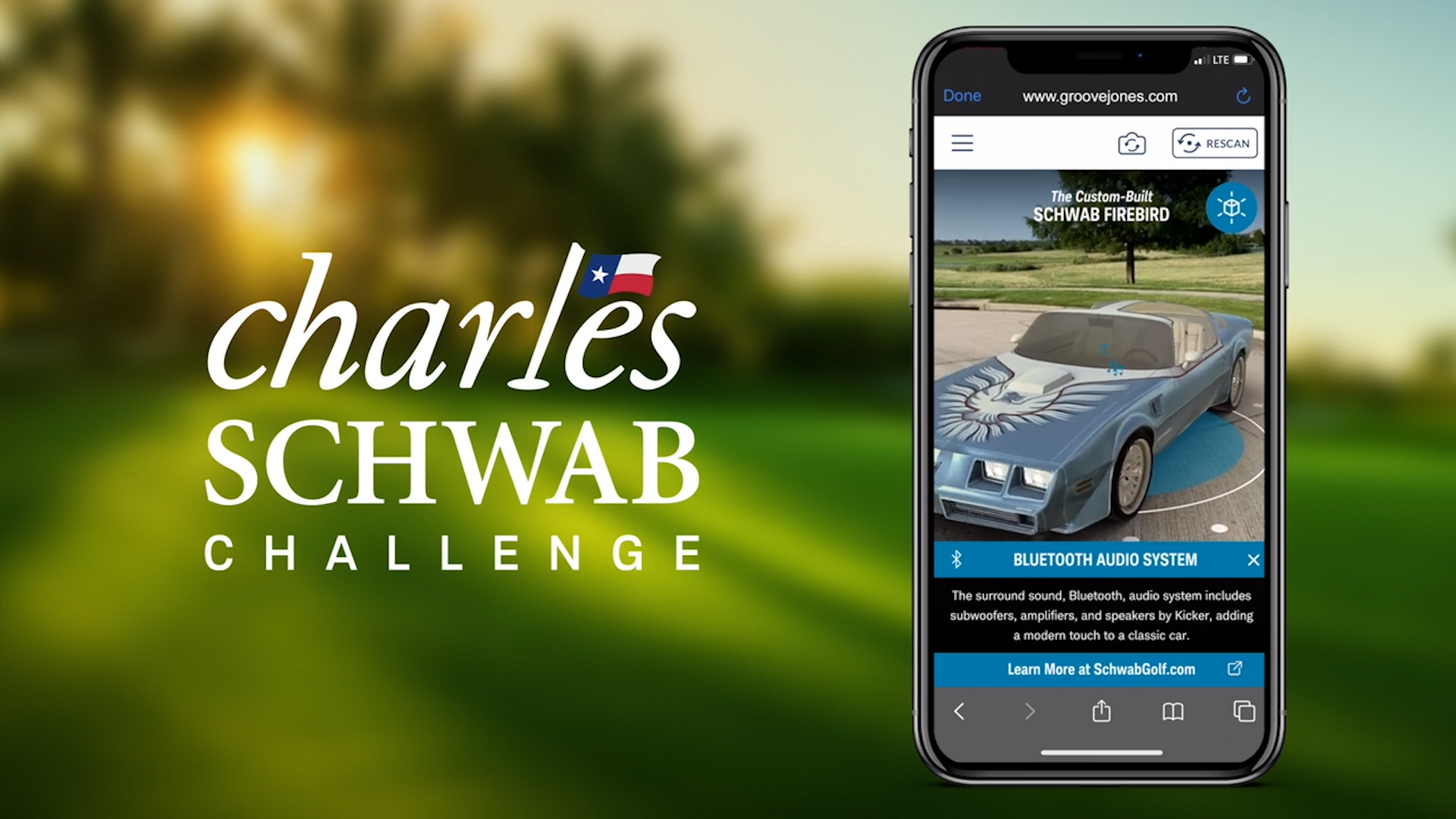 Dave Mather, Head of Marketing
"Groove Jones are one of my favorite Dallas-based XR agencies. These three WebAR experiences exemplify the creativity and craft behind the AR experiences they build for their clients. The Charles Schwab challenge experience in particular is a best-in-class example of how adding a new digital discovery layer to a high-end car like the Firebird can bring it's unique features to life in new and exciting ways."
Find our more about the Charles Schwab challenge experience.
Viewtoo - Aperol Spritz Kit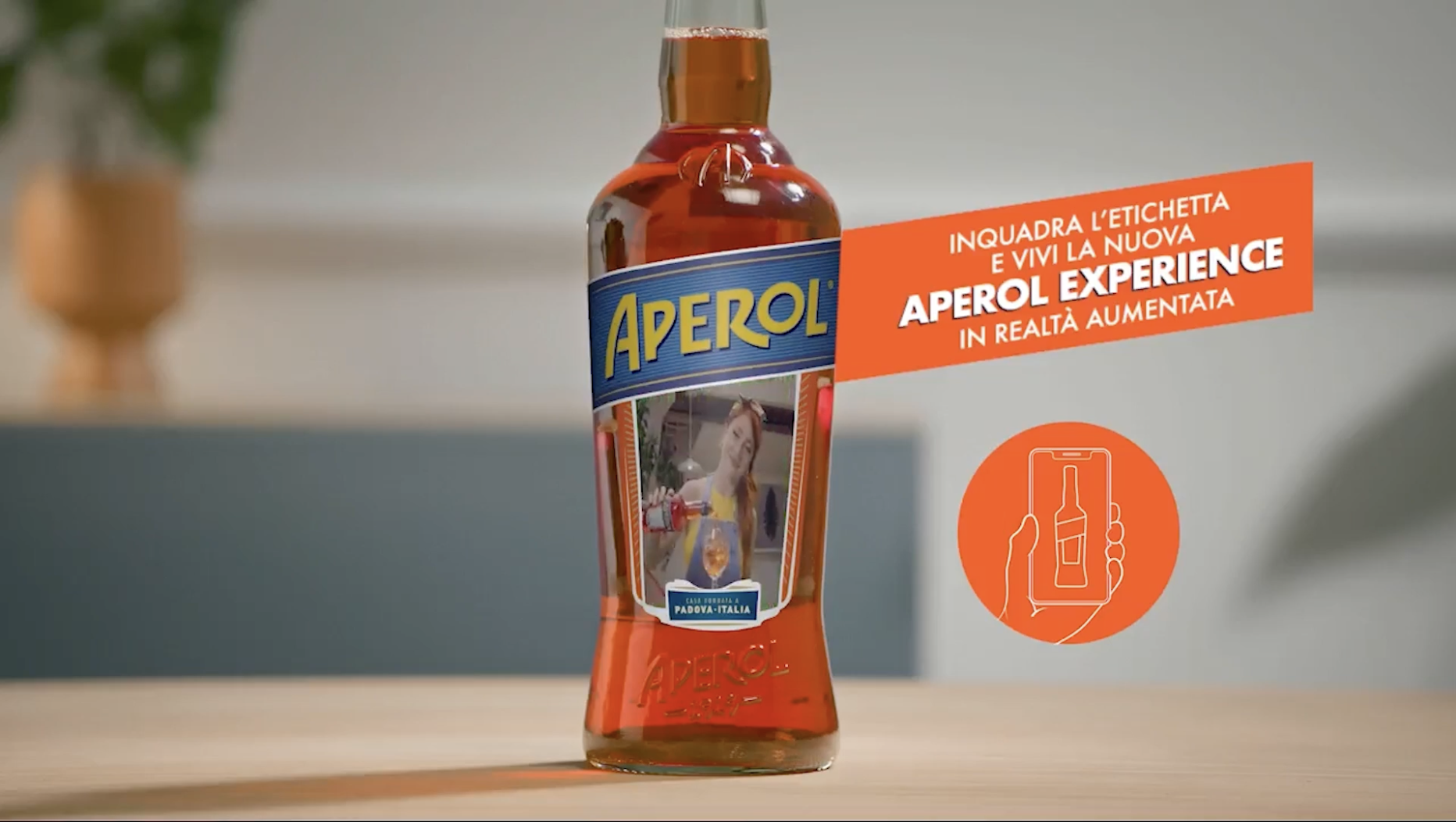 Max Dawes, COO
"Viewtoo have been blazing a trail with AR for several years and continue to create impactful work. Like Viewtoo, the ubiquitous Aperol Spritz originates from Northern Italy and this pairing was a great match. Alcohol brands are harnessing the power of their product packaging as a media channel and having a direct conversation with their consumers."
Find out more about the experience.
Musemio - SunflowAR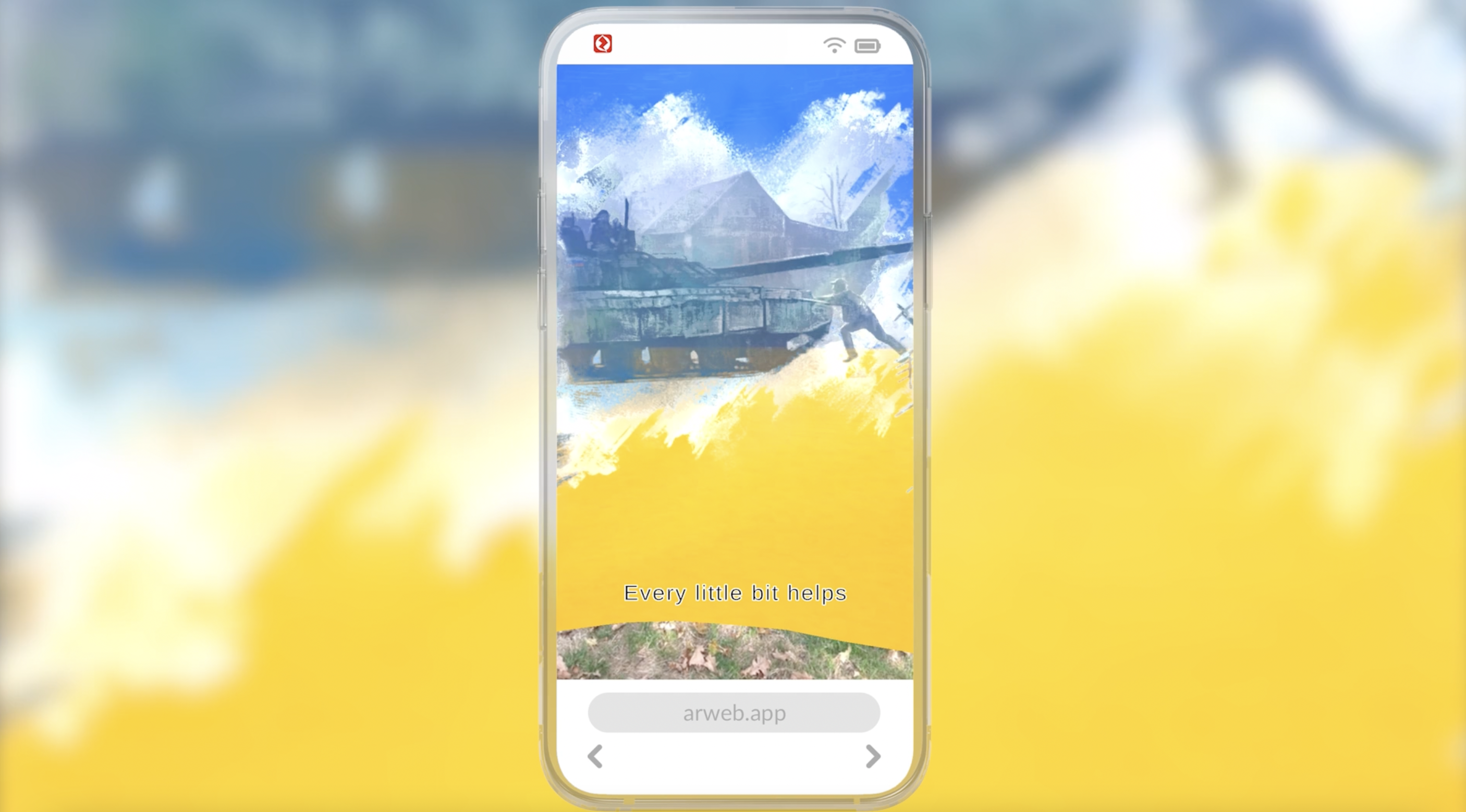 Emma Moore, Product Marketing Manager
"Musemio created an extremely emotive experience to highlight the destruction of the war in Ukraine. The experience follows a little girl who when launched appears in users' homes in AR and invites the users to see some symbolic representations of Ukraine, including a vast and blooming sunflower field overtaken by the war. The experience was launched to encourage their audience to continue sending humanitarian support. The aid being received in Ukraine has started to reduce, but the need for it increases. The AR experience was created to show that the country is still living through the trauma of war and still needs our help."
Want to create your own WebAR experiences?

Get in contact with our team here or start building with Zapworks here. We can't wait to see what you create, your experience could be included in the next roundup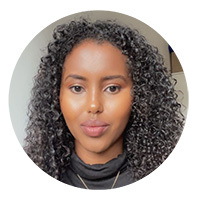 Nafisa Ahmed


Marketing Executive, Zappar