What I have loved about this month's experience selection is the excellent execution of AR activations designed for outside the home. Taking the context of your AR experience into account is paramount for success and something that has been done effortlessly by this group, both for retail and sustainability initiatives (where the outside world is key). Something that I was actually reminded of during an episode of State of AR ...alongside some excellent AR motivational quotes.
Grace Vassallo - Senior Marketing Manager
AR for Retail: H&M Kids - Back to School

Objective: To find new ways of interacting and engaging with customers in store
Delivery Method: WebAR
Tools used: Zapworks Studio
The Zappar Creative Studio Team partnered with H&M Kids to bring some playfulness to their 'back to school' collection. In this interactive experience kids are encouraged to tap the different locker doors to virtually open them and reveal the friendly animated characters. Launched via a QR code, kids can tap on any item of clothing they see the characters wearing and watch it get gobbled up by the recycling monster, highlighting H&M sustainable message. Once the game is over parents can read more about recycling clothers, conscious washing and garment collection programme on the sustainability page on the website.

AR for Marketing: Unilever - Lynx A.I

Objective: To increase user engagment
Delivery Method: WebAR
Tools used: Universal AR SDK for JavaScript
The Zappar Creative Studio Team worked on this exciting experience with the team at Unilever who are using artificial intelligence to create the perfect scent. Launched via a QR code on the deodorant, customers can look around and spray their virtual can to reveal the code (an invisible 3D word) for a chance to win an iconic party with British rapper Aitch.
AR for Sustainability: WOA Creative Company - 'Floating Forest'

Objective: To educate on the importance of sustainability
Delivery Method: WebAR
Tools used: Zapworks Studio
Zapworks partners WOA Creative Company have created this amazing sustainability experience for a multi-sensory floating forest, which was made as an independent ecosystem on the waters of the Darsena in Milan to create a greener city. This WebAR experience is linked to the 'Timberloop' project based on the concept of recycling and circular fasion (giving new life to used clothing and footwear). Launched via QR code the experience immerses the viewer into two scenarios - one with a chaotic city and the other with the quiet of nature.

AR for Retail: BUCK - Nike 50th Anniversary AR

Objective: To celebrate Nike's 50th Anniversary
Delivery Method: WebAR
Tools used: Universal AR SDK for React+ThreeJS
Global creative company BUCK used Zapworks Universal AR to create this engaging WebAR experience to celebrate Nike's 50th anniversary, bringing the brands past, present and future to life in stores globally. This experience captures the spirit of DNA (Department of Nike Archives), as customers are able to walk around artifacts and look at the trainers in 3D, bringing a crucial sense of awe as custoemrms interact with Nike's legacy. This experience is launched via QR code to support the future of storytelling within the retail space.

Zappar News: State of AR

This month we have launched our State of AR podcast hosted by our CEO Caspar Thykier. State of AR is an informal live event, where the great and the good of the AR community can convene on the weekly basis around selected topics to grow their knowledge and understanding of AR in an informal and friendly setting. Register here for the next episode.
Want the latest and greatest AR examples delivered straight to your inbox?
Subscribe to get an AR example every Wednesday that you can experience directly on your smartphone, including campaigns from brands such as Disney, Nestlé, North Face and leading Alcobev names.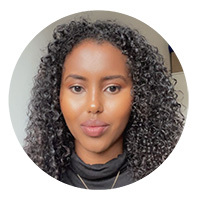 Nafisa Ahmed


Marketing Executive, Zappar