"July's Month in AR features some fantastic marketing use cases and brought to mind one of my favourite marketing adages – "The best marketing doesn't feel like marketing". From visualizing the Schwab Firebird in AR to creating your own custom avatar within the King's Hawaiian Universe, each experience captivates, engages and entertains in ways that are almost impossible to replicate in more traditional marketing channels."
Dave Mather, Head of Marketing at Zappar
Not only has there been some great marketing use cases but our developers have been hard at work with the amazing updates to Zapworks Designer to help elevate your projects.
AR for Events: Groove Jones - Schwab Firebird
Objective: To surprise and delight customers by adding additional digital value to an event.
Delivery Method: WebAR
Tools used: Zapworks Studio
This amazing experience by Groove Jones for Schwab Firebird was created using Zapworks Studio. Presented at the Charles Schwab Challenge with points of engagement scattered throughout the country club, fans could scan the QR code and inspect this one-of-a-kind street machine. The world tracking element allows for fans to place the Schwab Firebird anywhere they want and rotate it for some great photo ops. By tapping on the hotspots fans are able to take apart the car and get detailed information on the custom features in the vehicle from the hyper-realistic 3D Chevy engine to the Porsche-powered seats.
AR for Retail: KING'S HAWAIIAN® and Kona Brewing Co.® - Say Aloha Summer Sweeps 2022
Objective: To help consumers navigate to their respective products and drive increased product sales
Delivery Method: WebAR
Tools used: Zapworks Studio / Universal UnitySDK
The Zappar Creative Studio has been working with the amazing team at King's Hawaiian to transport their customers to paradise island. A jam-packed experience launched via QR code that can be scanned both in-store and at home. There are many elements to explore including recipes to follow, exciting games, the chance to take cool photos with the Aloha Avatar and even an opportunity to create your own island. Customers are challenged to explore the island and unlock different parts of paradise to win big prizes from swag to the ultimate Hawaiian Bucket List vacation.
AR for Entertainment: Virtual Method - Jurassic World Dominion (Universal)
Objective: To celebrate the launch of the new Jurassic film and increase customer engagement
Delivery Method: WebAR
Tools used: Zapworks Studio
Zapworks Partner Virtual Method have smashed it out the (Jurassic) park with their world-tracked dinosaur experience marking the release of Universal's Jurassic World Dominion. Using Zapworks Studio they were able to bring dinosaurs to life in MYER and Big W stores across Australia, enabling customers to place, scale and snap a picture with a host of different dinosaurs, including everyone's favourite brachiosaurus.
AR for packaging: Nestle Argentina - Nesquik 60th celebration
Objective: To celebrate Nesquik's 60th anniversary and connect with customers
Delivery Method: WebAR
Tools used: Zapworks Studio
Join in with the celebrations with this exciting experience created by our Zappar Creative Studio Team for Nesquik's 60th anniversary. Taking customers on a journey from past to present and through to the future users are given the opportunity to take selfies in the past, blow out the candles on the cake in the present and take a look at the future with space-themed photos. Once the photo is taken they can be saved or shared with friends on social media.
AR for Packaging: PinPoint Media - Siblings Gin
Objective: Increase brand engagement by adding a digital layer to packaging.
Delivery Method: WebAR
Tools used: Zapworks Studio
Content marketing agency PinPoint Media has created this awesome AR experience with Siblings Gin. AR is a great way for alcohol brands to enhance the customer journey by giving them an exciting and unique experience. With one scan of the QR code customers are able to follow along with the recipes and videos, learn about the drink (including which tonic goes best with which gin to help you create delicious beverages) and are even able to shop via this experience.
Zapworks News: Multiple actions in Zapworks Designer and New Media Library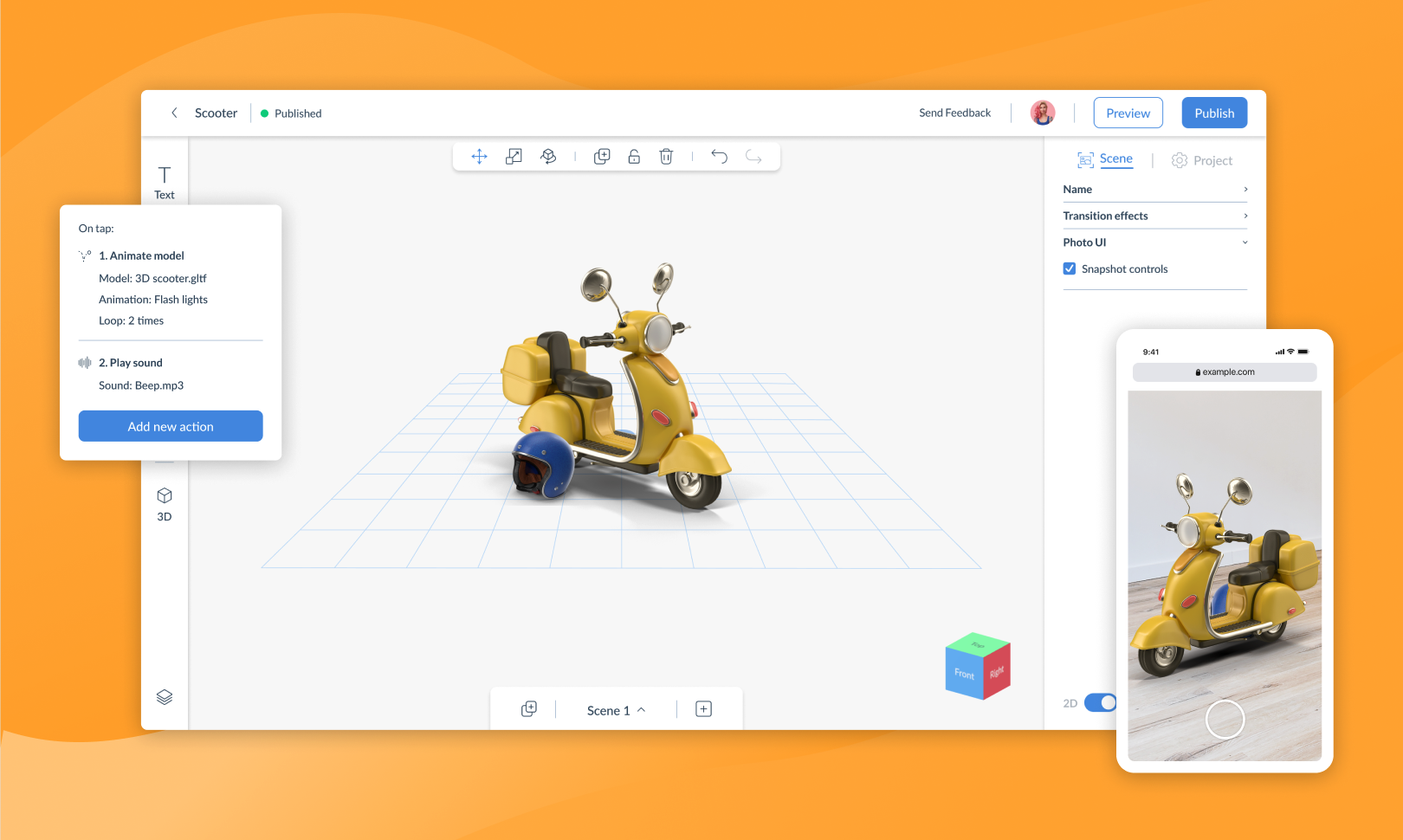 This month we have seen some exciting updates to Zapworks Designer, built to help you create even better AR experiences. With this latest update, you can now add multiple actions to your 3D models, create idle animations so you can add more interactivity without the need for user input and use the snapshot and share functionality so your user can save and share their own images for your experience.
This is not our only update this month there was also an update to the Zapworks media Library making it easier to find what you need and manage your uploaded assets.

Want the latest and greatest AR examples delivered straight to your inbox?
Subscribe to get an AR example every Wednesday that you can experience directly on your smartphone.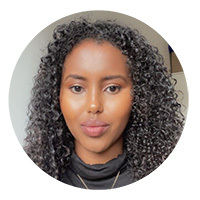 Nafisa Ahmed


Marketing Executive, Zappar