With summer finally here this month has been an exciting one for AR and Zappar. Our Creative Studio team have been working on everything from gamification to theme parks and there have been some very exciting international experiences from our Zapworks partners. Not to mention yet another awesome update to our Designer tool with the release of animations to celebrate this month.
AR for packaging: Nestle CPW, Jurassic World
Objective: To celebrate the launch of the new Jurassic film and increase customer engagement
Delivery Method: WebAR
Tools used: Universal AR SDK for Unity
To celebrate the release of the sixth film in the Jurassic franchise, we worked with Nestle CPW to create an exciting side-scrolling game where players can play as Blue the Velociraptor and the T-Rex, smashing through fences and avoiding helicopters. A QR code on the back of promotional boxes of Nestle cereals opens an image-tracked panel where the action takes place. At the end of the game, the players are presented with interesting dino-facts.

AR for packaging: Massfar, Mondelez Brasil, Lacta Barbie and Lacta HotWheels
Objective: To increase brand engagement
Delivery Method: WebAR
Tools used: Zapworks Studio
Zapworks partner Massfar has created an exciting experience for Mondelez Brasil's Lacta packaging. Designed to add digital value and increase brand engagement this experience, launched via a code on pack, when scanned customers can enjoy a racing game with their favourite characters from Barbie and HotWheels.

AR for packaging: TMS/ McDonald's Happy Meal, Sonic The Hedgehog 2
Objective: To surprise and delight customers by adding additional play value to Happy Meals.
Delivery Method: WebAR
Tools used: Universal AR SDK for Unity
Zappar Creative Studio partnered with The Marketing Store to deliver an action packed AR experience for McDonald's Happy Meals celebrating the release of the movie Sonic The Hedgehog 2. Designed to be accessed via WebAR to reduce friction the experience is launched via a QR on pack enabling customers to test their skills with a high octane sonic the hedgehog racing game.

AR for print: SQUINT Creative, Randox Grand National
Objective: To increase brand engagement
Delivery Method: WebAR
Tools used: Zapworks Studio
Digital design agency SQUINT Creative created this experience for the Randox Grand National which allowed everybody to hold, interact and have their photo taken with an exact 3D rendition of the trophy. Enabling everyone to take it home and feel like a champion. Designed for the Randox Health Liverpool clinic each health flyer had a QR code to trigger the experience and Squint were able to track vital analytics from fans to improve future experiences for Randox.

AR for attractions: LEGOLAND Windsor Resort, LEGO MYTHICA Magical Forest
Objective: To bring LEGOLAND's newest area to life with magical AR portals
Delivery Method: App (iOS and Android)
Tools used: Zapworks Studio
For our second AR installation at LEGOLAND Windsor Resort, we worked with the team to bring a brand new area of LEGO MYTHICA to life: The Magical Forest.
Guests download the official LEGOLAND Windsor Resort app and scan plaques throughout the attraction. These exclusive experiences take them on an AR journey with Bitsandbobs, a magical alicorn brought to life from LEGO bricks, to find his missing wing. Guests encounter dancing Venus Fly Traps, feed volcano-dwelling Crystal Claw Crabs and breathe fire with Lava Dragons. Every interaction adds a collectible card to a virtual collection.
Two exclusive AR-enabled Pop Badges are available to allow lucky guests to take home some LEGO MYTHICA magic.

Zapworks News: Animation in Designer
We are very excited to announce more updates to our no-code WebAR tool, Zapworks Designer. Hot on the heels of our world tracking release, comes animated models and improved 3D support.
Using animation and movement within your AR projects is key to ensuring a great user experience, Zapworks users can now easily trigger animations embedded within a 3D model and showcase them in WebAR, bringing a whole host of new creative possibilities to AR creators across the globe.

Want the latest and greatest AR examples delivered straight to your inbox?
Subscribe here to get an AR example every Wednesday that you can experience directly on your smartphone.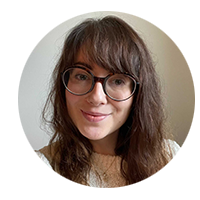 Grace Vassallo


Senior Marketing Manager, Zappar