Today, we're delighted to announce a new partnership with Sunrise International, a cross-border media company and host of AWE Asia which will enable global brands and agencies to be able to build and deploy mobile WebAR experiences that can be accessed reliably in China through WeChat and local web browsers.

About Mobile AR in China

Many of China's 953 million smartphone users are familiar with mobile AR. AR social media filters have been available on major social media platforms such as Weibo and Douyin for several years, while many fashion and beauty brands and e-commerce giants offer try-before-you-buy tools. Malls, airports, and other major attractions offer AR navigation tools, yet launching mobile AR experiences in China requires navigating the country's unique internet ecosystem. Users generally scan QR codes (essential to launching AR experiences) with WeChat rather than a default device browser. Content must be locally hosted in order to load quickly and reliably. Setting aside the 311,000 blocked domains in China, foreign-hosted websites take 5-8x longer to load in China. Mobile AR experience studios and tools have long struggled with this need to host content locally and support QR scanning from WeChat.

Delivering reliable WebAR in China

To solve this problem, we're teaming up with Sunrise International to bring Zappar Creative Studio and Zapworks projects to users in China. Sunrise will be acting as our strategic partner in China, supporting us to offer all-important moderation checks, Chinese-language and localisation support and local QA for brands and agencies, as well as helping with local hosting and serving solutions for China-facing AR experiences to our global partners as required.

This means that Zapworks partners can now reliably deliver WebAR experiences to Chinese users with fast load times through WeChat and local web browsers. Join the session at AR Pioneers on Activating AR in the Chinese market on November 9th to hear more.

"Increasingly our global partners are interested in how they can address the Chinese market with their AR activations. There's no easy solution and as we've all witnessed many Western tech brands have struggled with their approach to this unique market. Through our partnership, we can build a best-of-breed solution for our partners taking advantage of Sunrise International's proven track record and local infrastructure to help large businesses navigate the digital landscape inside the Great Chinese Firewall. We also look forward to helping Sunrise International support Zapworks in China for local brands and businesses and are excited to be working with Sunrise to deploy WebAR experiences in a challenging market."
Caspar Thykier - CEO & Co-founder

Hear from Sunrise International Co-Founder and President Gavin Newton-Tanzer on the Future of Spatial Computing in China at AWE USA
"Sunrise International is delighted to help bring Zappar to the Chinese market. Zappar is one of the world leaders in AR content creation and tools, and we see Zappar's team work every day to make Zapworks even better, unlocking new uses of Mobile AR to change how brands around the world interact with their customers and inspire new discoveries. China is home to the world's biggest e-commerce market and the largest population of smartphone users, and users expect you to meet them where they are. We are delighted to work with Zappar to make Zapworks the first global mobile AR experience tool that is not only accessible in China, but also meets Chinese users' expectations for quick load times and the ability to scan and launch AR experiences from WeChat. By supporting Zappar in its entry into China, AR content creators no longer need to choose between a world-class AR experience tool and one that works in China."
Gavin Newton-Tanzer - Co-Founder and President


How do I Get Started?
Speak to one of our AR experts to discuss your unique project needs via our contact form.



Final Thoughts
This new partnership offers huge opportunities for global brands working to attract the attention and loyalty of Chinese consumers, while also giving Chinese brands access to a world-class AR experience development tool.

We're delighted to be able to work with Sunrise International to offer reliable support and access to the Chinese market, as well as fast load times for Chinese users and the ability to meet users' expectations to be able to scan QR codes to launch WebAR experiences from WeChat. Our partnership helps overseas brands unlock the magic of WebAR in China and for Chinese brands to unlock the power of Zapworks for their endeavours, be they local or global.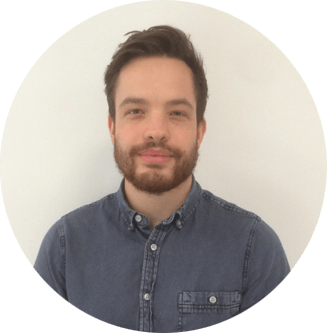 Dave Mather


Head of Marketing, Zappar