If you're looking for some festive filter fun then look no further than CGG who have built a suite of holiday-themed filters for their colleagues; designed to engage and delight as the nights draw in and bells start jingling.

For the incoming wet weather there's nothing better than GORE-TEX; and Augmented Island Studios brought their incredible product to life using our Unity SDK. It's a wonderful use case for image-tracked product visualisation, excellently deployed to explain a complex product with ease.

Don't forget to catch-up on all of our AR Pioneers content including our amazing product launches for AR Web Embed, Studio TNG and Zapvision (to name but a few!)
Tom DeFraine - Head of Customer Experience

We also had some amazing examples created by Zappar Creative Studio injecting some festivity with Beam Suntory, Jim Beam and teaching people the importance of farming with Countdown.
AR for Festivity: CGG - Seasons Greetings, AR Face Filters
Objective: To engage and excite CGG colleagues with some fun festive face filters for the Holiday Season
Delivery Method: WebAR
Tools used: Zapworks Studio
Get in the spirit of Christmas with this festive AR experience created by our Zapworks partners CGG. This WebAR experience is designed to engage and delight CGG colleagues with a suite of holiday-themed face filters,one for the upcoming festive season and another to celebrate the new year.
AR for Retail: Augmented Island Studio - GORE-TEX ® 'Experience in a box'
Objective: To explain the complexity and key features of the new GORE-TEX fabric
Delivery Method: WebAR
Tools used: Zapworks Universal AR SDK for Unity
Award-winning creative AR and VR reality development studio Augmented Island Studio, worked with GORE-TEX® to create this engaging AR experience for their new complementary material platform.
Once the QR code is scanned a 3D model of the jacket pops up and users are able to rotate and unzip the jacket for more information, the user can also scroll through the different layers of the material with in depth information about the breatherability, durability and low environmental footprint of the different layers.
AR for Learning & Development: Jeffrey Koh, Republic Polytechnic - How to use a fire extinguisher
Objective: To inform people how to use fire extinguishers correctly and safely.
Delivery Method: WebAR
Tools used: Zapworks Designer
This training experience was made by a talented lecturer at Republic Polytechnic Singapore school of engineering. This World tracked experience was created to help people understand how to use fire extinguishers in an engaging and memorable way. An example of how AR can assist with learning and development.
The flame was created using Alpha video with the background blurred and 3d assets were used for the fire extinguisher. Users are immersed in this experience with the ability to interact with the experience by following the instructions and putting out the flame themselves.
AR for Retail: Countdown - Bricks Farm
Objective: To educate people about the importance of the farming world in New Zealand and Australia
Delivery Method: myCountdownapp
Tools used: Zapworks Studio

Zappar Creative Studio created this fun tabletop farm experience for Countdown to express the importance of farming. This multilayered experience is based around the tabletop Bricks farm includes 3D animations of tractors driving around the plots, farmers walking and eating bringing the farm to life.
With small mini games and quizzes across different areas on the farm as well as six face filters, this multi layered experience is both for education and entertainment. Launched via a QR code, customers can unlock this experience by scanning the instore packs as well as access it at home.
AR for Retail: Beam Suntory, Jim Beam & Teachers - Festival Editions
Objective: To increase the engagement level of consumers at the point of sale and digital touchpoints.
Delivery Method: WebAR
Tools used: Zapworks Universal AR SDK for JavaScript
Zappar Creative Studio worked with Beam Suntory, Jim Beam and Teachers to create this experience, as a way to give back and say thanks to those who you are grateful for.
Launched via a QR code on a receipt you can purchase the whiskey bottle as a gift and leave a special message for your loved one. Once they have received the receipt they will be prompted to scan the code and see your message.
Zappar News: AR Pioneers Round up
We had an amazing time hosting AR Pioneers this month, over 2 days we had over 45 speakers, 28 sessions and were joined by over 1000 Pioneers from over 26 countries. We would like to say thank you to you all.
The future of Augmented reality is brighter than ever with more stakeholders, brands and businesses realizing the potential of immersive technologies for expressing brand messages and connecting to customers.
We hope to see you all next year.
Zappar News: New Web Embed
This month we had the amazing opportunity to launch our newest addition to Zapworks Designer, AR Web Embed. AR Web Embed will add immersive 3D products to your e-commerce store or website ready for customers to interact with. It will allow you to create your most important products in AR adding in multiple scenes to create a product catalogue and allow customers to move through colours, sizes and designs. Helping customers visualise your most important products in AR on your website.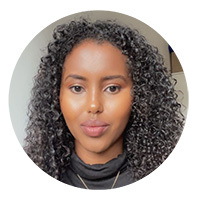 Nafisa Ahmed


Marketing Executive, Zappar