Before Christmas we asked a host of industry experts what they were excited about for 2022 and what came up was an impressive list, featuring some of the many possibilities surrounding the XR space. However, what we also found alongside the 'new' was that some of the things our experts were most excited about were the development and wider adoption of some 'old favourites' and the impact they have for businesses in the new year.

1. The opportunities WebAR brings
2. The adoption of 5G
3. Wider XR adoption within businesses
4. The value of connected packaging

"The thing I'm really excited about is WebAR…."

The expansion of WebAR has been on everyone's predictions lists for the last couple of years and this year is no different as more businesses adopt it and the possibilities it creates expand.
For many of our experts including Scott Kegley, Executive Director of Digital Media and Innovation at the Minnesota Vikings, WebAR plays a big part in their plans for the year ahead,

"The biggest focus for us has been on mobile AR."

And the barriers WebAR continues to tear down were top of mind for both Greg Hough, Digital Projects Manager at Shopper Science Lab, and Jeremy Dalton, Head of XR at PwC UK
Greg described it as being "a big game-changer because that barrier is going to be removed and people can just use augmented reality as freely as they look at a website."
Whilst Jeremy shared how he believes this frictionless journey will drive adoption " Now all you have to do is scan a QR code or click on it, and there it is. and that will help drive adoption of this technology in the industry."
Watch Scott Kegley's, Greg Hough's and Jeremy Dalton's sessions in full.

"So, I think 5G phones are the real deal…"

You can't talk about WebAR without talking about 5G and the increasing amount of processing power packed into our handheld devices. Charlie Fink, XR Consultant, Forbes Columnist, and Author, had a lot to say when it comes to this "I think 5G phones are the real deal, the ones that do spatial computing and AR and VR, I think they could end up being very popular."
Patrick Costello, Senior Director of BD for Qualcomm's XR business, told us about what impact he felt this would have on the size of devices "It's going to help us shrink these devices on our heads because we are going to be able to put a lot of that compute burden out in the mesh layer and the cloud layer and help us get more fashionable form factor designs once we are able to embed 5G in these glasses."
Watch Charlie Fink's and Patrick Costello's sessions in full.

"AR and VR, on the cusp of mainstream"

It's safe to say that XR is no longer unknown, adoption has risen rapidly in recent years through the renewed prevalence of QR codes, gaming phenomenons and of course WebAR. What our experts are expecting to see in 2022 is a continuation of this adoption, specifically within big business.
Judy Moon, VP of Sales, Americas & Asia at EVRYTHNG, reflects that now "the fact that there's much more awareness in the industry for the need for this type of technology. I mean, my biggest challenge to date has been educating the market fast enough" She also feels that Covid has played a role by "really highlighting the need for technology to be able to enable certain applications."
Richard Hess, former Immersive Experience Lead for AR/VR at Nestle, (now Product and Sales Manager, Zapbox here at Zappar) agreed, "the pandemic gave the opportunity for something like a QR code to become much more relevant again, and provide a medium that people are much more willing to interact with that type of content, which I think, you know, as we tried to serve through something like web VR or like the quick look functions on the phone is becoming more accepting with the people we're trying to reach."
Watch Judy Moon's and Richard Hess's sessions in full.

"No such thing as unconnected packaging…"

For us we can't talk about business adoption without touching on connected packaging and the same seems to be said for some of our experts.
Paul Simonet, Director at Experience is Everything, said "It gives you the opportunity to be digitally, creatively present at the moment of engagement, in real time, real product in your hand. And what AR does is it gives you this creative tool and canvas to bring the brand to life in a way that broadcast just can't do."
For Jasper Krog, Senior Global Digital Innovation Manager at Beiersdorf, it was really all about the omnichannel approach "we can scale this technology across all consumer touchpoints. This where, where it becomes interesting for a big company, because we can say, okay, we spend a certain amount of money on 3D modeling and it's not just on the packaging because we can use it on every channel."
Watch Paul Simonet's and Jasper Krog's sessions in full.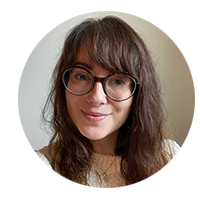 Grace Vassallo


Senior Marketing Manager, Zappar