Firstly, why should you be using AR in your retail strategy?

It captures attention…

Neuroscience research has shown how impactful AR can be as a tool for engagement, compared to more traditional media, demonstrating a:
95% Increase in visual attention
70% Uplift in memory encoding
45% Higher attention rate than TV or online

And increases emotional connection…
78% Consider AR a fun way to interact with brands (Facebook)
55% Uplift in happiness and surprise versus the ad norm (System1)
48% Say immersive technologies make them feel connected with products (Accenture)

It is not only that AR is a powerful tool, various studies have also shown alongside an increase in familiarity with immersive technologies amongst consumers, there has also been an uptick in a desire to use them in everyday life.
55% of consumers want to be able to point their phone at any object and receive information about it, rising to 74% amongst those who have already experienced AR (Neuro Insights)
According to a Nielsen global survey from 2019, consumers listed augmented and virtual reality as the top technologies they're seeking to assist them in their daily lives (Harvard Business Review)
42% want to use immersive tech to assess product features as well wanting to use it for experiencing products before purchasing (Accenture)

What are the benefits of AR for retailers?
Advancements in hardware, software, tools and distribution channels have made AR a viable, robust and affordable solution for the mass market and there are many benefits that can be gained by retailers from the increased engagement, dwell times and memory recall that augmented reality affords.

Increasing online conversion rates
AR techniques, like product visualisation, can increase your conversion rates, both in-store and online by up to 94% (Shopify). Allowing customers to explore your products at their own pace,, in their own environment helps to build consumer confidence and provide information when it makes the greatest impact, at the point of sale.

Building customer loyalty
Customer loyalty is where the increased emotional connection AR affords, really comes into play. You can create impactful loyalty campaigns that are more memorable and evoke a deeper emotional connection to your brand as well as delivering value with digital rewards and collectables.

Expanding your retail space
Virtual space is limitless, AR allows you to expand your store without the same cost pressure and limitations incurred with physical square footage. Giving you the freedom to display more stock and give your customers the information they need to make purchase decisions (as they do with product visualisation) as well as virtually trying on or visualising products in a contact-less environment.

Different ways to use augmented reality for retail

Product visualisation
AR allows your customers to place your products into the real world environment, in 3D, allowing them to visualise and explore different features, accessing a wealth of different information about the product via the virtual world.

Packaging
By incorporating a simple code onto your packaging, AR allows you to deliver valuable information to your customers when they need it most at the point of sale, in a sustainable and cost effective way. Including anything from ingredient information to promotions to recipe ideas.

Ecommerce
Research has shown that using AR for your online retail brand can increase conversion rates and reduce returns. Using virtual-try on techniques or 3D display ads, you can give your customers the opportunity to try out and learn about your products.

Experiential retail
Transform and expand your retail space with interactive experiences that add value for your customers. With AR, these interactive experiences can be connected to all static, passive in store materials meaning that these can be easily updated and refreshed over time increasing engagement, giving your customers a reason to return time and time again.

Digital Rewards
Take your loyalty schemes to the next level, and keep your customers engaged through 'always on' interactive content and rewards. Digital loyalty schemes, offering games, online rewards and social sharing incentives have become commonplace and provide a great sustainable and engaging alternative to traditional loyalty schemes.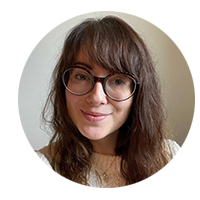 Grace Vassallo


Senior Marketing Manager, Zappar