In this episode of our 10x10 Sessions, Zappar CEO and Co-Founder, Caspar Thykier, is joined by Judy Moon, VP of Sales, Americas and Asia at EVRYTHNG, an end-to-end Product Cloud solution to help businesses derive real-time data intelligence from physical products.

They talked about:

1. EVRYTHNG's vision for connected consumerism
2. Technologies place in helping people stay connected
3. Changes in consumer and shopping behaviours
4. The increasing need for more personalised engagement
5. Turning passive print and objects into digital discovery channels

The Conversation
EVRYTHNG's vision for a more connected world
Speaking about the company vision, Judy notes, "We founded this company almost 10 years ago on this vision that everything around the world, 'everything', meaning everything that we consume for food to beverage, to alcohol, to medicine, everything, or the clothes we put on or the shoes we wear, or the accessories we carry, things that our pets put on and eat – really anything in our lives could have an active digital identity in the cloud. I really think that this technology can help bring the consumer products industry into the digital world. "
"We look at consumer products. They still remain fairly inanimate, physical things. But once you convert them into digitized things in the cloud where each of them has an active digital identity, suddenly you're transforming your best assets, your products, right into these intelligent digital assets. And now they're able to participate in the digital ecosystem."

"Your digital assets are providing value in a way that they've never been able to do before."
Connecting brands and consumers
On transforming the world into a more connected one, Judy mentioned "It's about connecting technology to businesses. It's about connecting brands to their consumers. It's about consumers connecting to the products. It's about people connecting to other people. So, again, technology is a means to an end."
"On the consumer side here, it's so amazing because what you did to digitize these products and you put these digital triggers on the physical things, then consumers can suddenly start to interact with them with their smartphones."
"Let's say it's a QR code. That's on the product. The consumer could simply open up their phone, point it at the QR code and get a branded experience. Whatever that experience is relevant for that particular brand. And so what we're doing here is opening up a two-way channel between the brand and the customer."
"And because each of these items are serialized, in other words, each one has a unique, unique, like, on an item level, unique identity. It's almost like a brand having a one on one conversation with every single one of their customers through their physical products, as the customer is touching their product, holding it, looking at it, reading it, you know what I mean?

"It is like the most direct engagement you could actually have with your consumers – the next best thing would be to pick up the phone and call every one of your consumers and ask 'what do you think about our product'?"
How technology has disrupted the industry (and helped us to stay connected)
When asked about how tech has disrupted the industry; "Over the course of the last 10 years, I would say that technology has really disrupted the way we think about everything. I mean, EVRYTHNG is literally right in every industry how we look to solve problems. And I think that for me, technology is a means to an end. And when used properly, technology could be extremely powerful."
"And as we also saw over the last year during Covid, technology really helped us to overcome some serious challenges about how do we stay connected? How do we continue to work remotely? "
"How did children continue to learn and not be in classrooms? So, you know, with science and technology, with, you know, hopefully coming out of this very challenging period. Similarly, I feel that in the consumer products industry, technology could be a really powerful tool to help some of the challenges that we're faced with."
Trends in consumer behaviour
When asked about trends, Judy mentioned personalisation playing a big factor, "I would say that there are some changing consumer demands, changes in consumer behaviour patterns that I think really helps inform how we want to approach our businesses. Right. Consumers are increasingly more and more every day looking for more transparency, authenticity, looking for more personalized engagement, really."
"And then their shopping behaviours have also changed. As we saw during Covid, we could not go to stores to shop anymore. So there was this increase in shopping digitally:
Judy also noted how ubiquitous smartphones have become over the last 10 years; "I recently came across a survey that said people said that it is the one thing that they cannot give up. I mean, think about that like it is the one thing they say. They just simply cannot give up. And if they were to lose their smartphones, it would have such a big impact on their day to day lives."
…"All of these trends are really helping to, I think, hopefully, inform the way that brands are connecting with their consumers. Looking at how they do business and how we leverage digital transformation, transformative technology to help solve some complex business problems."
On how businesses must stay resilient in the face of rapid change, Judy mentioned; "...there is one thing that is certain, and that is the future is not certain. And so I think it's really important for businesses to think about how they lay a foundation in anticipation of unpredictability. Right. And building out a much more resilient system in order to be able to face challenges as they happen."

What's coming up…
When asked what she's excited about, Judy said, "the fact that there's much more awareness in the industry for the need for this type of technology. I mean, my biggest challenge to date has been educating the market fast enough"
"I think that Covid has really highlighted the need for internet product traceability, direct to consumer engagement, the need for technology to be able to enable certain applications. So I'm excited that things have really accelerated. And I'm looking forward to seeing, you know, this being adopted much faster than it has in the early years."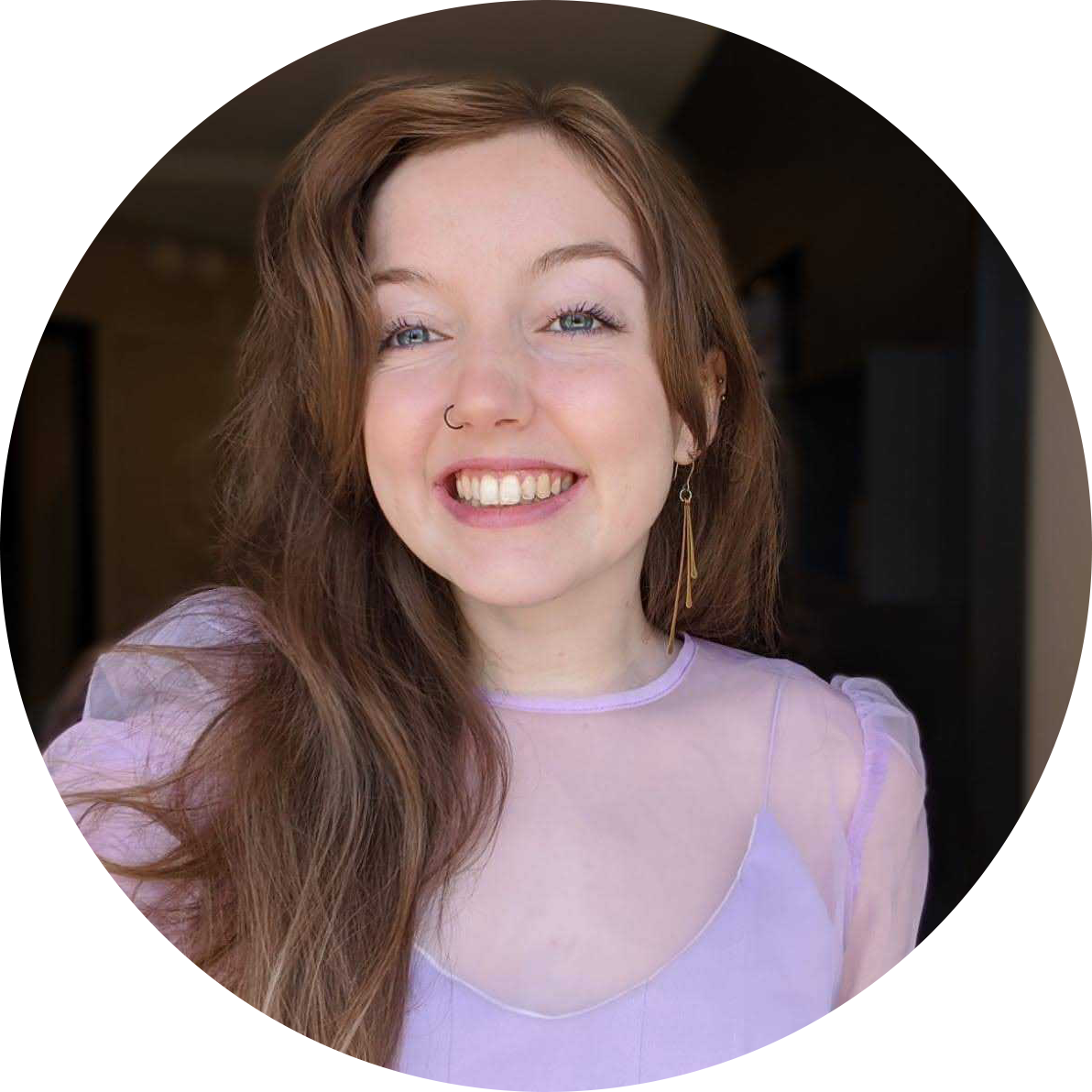 Taylor Revert


Marketing Manager, Zappar