We're thrilled to announce that Zappar has taken home not one but two Auggie Awards, for Best Developer Tool and Best Creator & Authoring Tool, this year at AWE 22.
This year, Zappar was proud to be a finalist in five separate categories (with two campaigns reaching the final for Best Campaign!):

1. Best Campaign:
Accolade Wines: Banrock Station
King's Hawaiian: Guy Fieri Flavortown
2. Best Developer Tool: Zapworks: Universal AR SDKs
3. Best Content & Authoring Tool: Zapworks
4. Best In-location Entertainment: Lightbox: MetaMe Avatar Creator
5. Best Headworn Device: Zapbox

A message from CEO and Co-Founder, Caspar on the award win:
Thank you to our amazing Zappar teams and Zapworks community: it's your brilliant work, ambition, creativity and invaluable feedback that means we can keep improving what we do. Our platform might be eleven years old already but we feel like we're only just getting started! And thank you AWE for this wonderful recognition and amazing accolades - following this year's theme, it turns out dreams do come true. And thank you Ori and team for putting on yet another fantastic event for the XR industry. More skulls for the mantelpiece to add to the collection.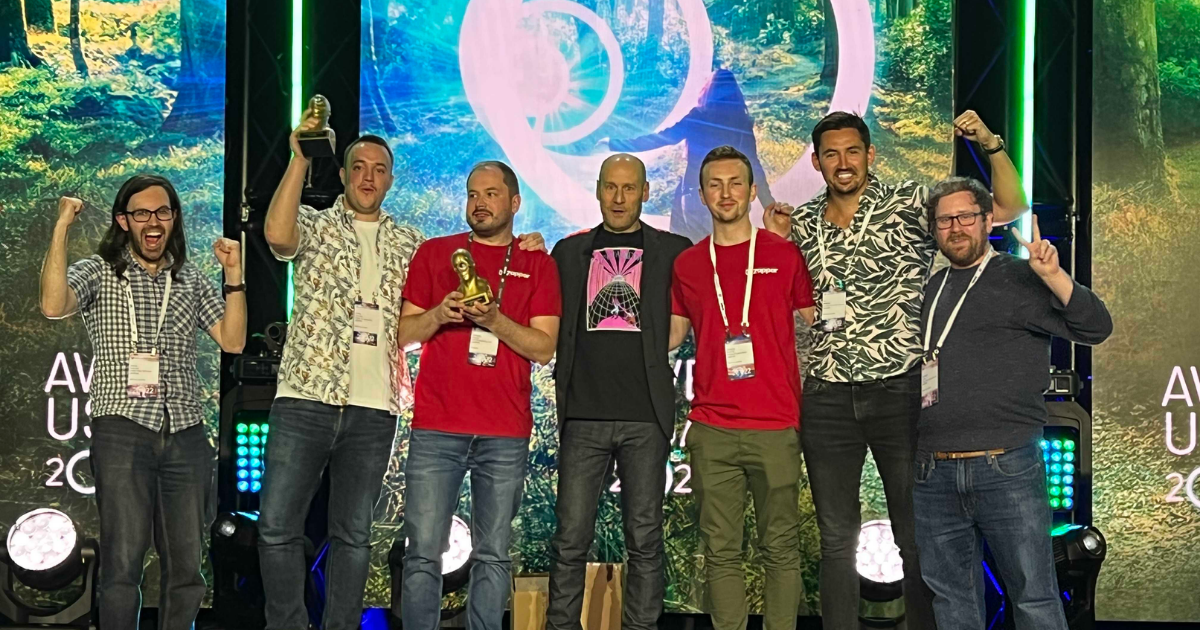 Best Creator & Authoring Tool: Zapworks
We were very excited to win Best Creator & Authoring Tool for Zapworks (for the second time) this year. Following the launch of the new and improved Zapworks Designer and other exciting updates designed to provide ultimate creative flexibility when building and distributing AR with next-gen tools for creators.

Shawn Frayne, CEO of Looking Glass Factory mentioned:

"I'm so honoured to be presenting the award for best creator tool. We're 3D creators at our company…and the tool makers that make tools for us really are the people that we bow down to, because we wouldn't be able to do anything without them."

Want to start creating AR? Start a free 14 day Zapworks Trial now.

Best Developer Tool: Zapworks | Universal AR SDKs
Winning the Best Developer Tool award was also a fantastic achievement for us, over the past couple of years our teams have been working to add and improve our Universal AR SDKs making Zappar's best-in-class image, curved, face and world tracking (SLAM) available for a wide variety of platforms and languages, including Unity, Three.js, Babylon.js, PlayCanvas, React + three.js and JavaScript. Ensuring our users have access to the most complete set of AR SDKs on the market.
Along with many exciting partnerships and new projects announced by our talented team these awards were the icing on the cake to a truly awesome AWE and we are pleased to say we've got more exciting developments on the way to make our award winning tools even more powerful, scalable, efficient and effective for all our partners.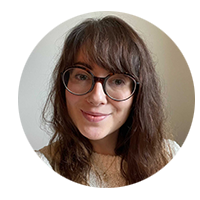 Grace Vassallo


Senior Brand & Marketing Manager, Zappar