At its best, technology can be a powerful force for good in the world.
It's for this reason that we've developed 'Zapvision', a cutting edge computer vision technology and code system which aims to help the blind and partially sighted instantly access information from products on supermarket shelves and cupboards at home instantly via their smartphone.

The vision
There are currently 285m people in the world with visual impairment and 39m registered blind. 2bn people globally wear corrective glasses. For many, the simple task of identifying products and accessing relevant product information is a daily challenge. We believe through a simple technology solution we can help make that a problem of the past.
Zapvision's mission is to provide access to relevant product information to everyone as a basic right, regardless of their visual acuity. We want to remove any barriers for brand owners, retailers and large corporations to implement this solution on their products, packaging and signage by providing them with a scalable and cost-effective solution that can benefit the blind and partially sighted community.
Here's a quick POC video of how the technology works, using our very own 'ZapPops' cereal packaging example for demonstration purposes.

What is it?
Zapvision is a brand new scanning technology. It builds upon a standard QR code to enable scanning from a distance and to deliver relevant and personalized content that adapts to smartphone accessibility settings.
We call it a 'D3 QR code' (named D3 for its 'dot-dot-dash' pattern placed around the corner of a standard QR code). It looks like this…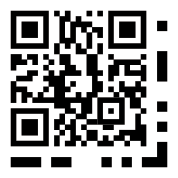 A 'D3 QR code' (patent pending) printed at 15mm in size can be detected at over 5x the distance (115cm) of a normal QR code when scanned through an app featuring our free SDK on a smartphone.
Brands can easily and affordably implement this D3 QR code on packaging at scale without having to create any new code scheme, use up any additional space on pack, or introduce new printing processes. That means it is easy for brands to implement whilst also making it easier for partially sighted customers to find their products, either in-store, or on the shelf at home, and instantly access the product information they need.

Connell Gauld, CTO and co-Founder at Zappar, explained
"Zapvision and our D3 QR codes are all about simplicity. Utilizing their existing QR code connected-pack infrastructure, global consumer packaged goods brands can simply and affordably deploy accessible packaging at scale. For the blind and partially sighted community, the technology presents an easy way to identify products and to access the important information that's otherwise only available visibly on pack."

How does it work?
Zapvision will work in any accessibility app featuring the Zapvision SDK (or the free to download Zapvision app as of Q4 this year on iOS and Android) via the camera function. The Zapvision SDK will also be made available for free for any developer to integrate into their existing native apps.

1. With the app's camera function running, point the camera in the direction of the product. At around 1.15 metres away, a 15mm D3 QR code will be detected - that's over 5x the scanning distance of regular QR codes from a mobile device.

2. Zapvision will announce the category of the product and its physical distance from the user through text-to-speech. It can detect multiple codes simultaneously in the camera view, allowing the user to select which product they're most interested in at home or on store shelves.

3. As you move closer, at around 70cm Zapvision can announce the relevant product information provided by the brand or manufacturer - e.g. to call out product format and variant, the product benefit, specific allergens, ingredients or other information within the on-pack data that could be important. That's still three times the distance of normal QR code scanning performance.

4. When scanned in an app that doesn't feature the Zapvision SDK, the QR code directs the user to the standard URL chosen for that pack by the brand, such as a promotional microsite.

Caspar Thykier, CEO and co-Founder at Zappar commented,
"At Zappar we've been exploring different approaches to code scanning, detection and localisation for a number of years for different use cases. With Zapvision we have an opportunity to allow all consumer packaged goods brands and retailers around the world who are already embracing QR codes on their packaging and signage and truly believe in their social responsibility and brand purpose to simply and cost-effectively improve the lives of 100s of millions of people. It's a beautifully simple solution to a global problem. It doesn't solve all the issues affecting the blind and partially sighted community as they navigate the world around them. But it is an important part of the jigsaw to a more inclusive and accessible society."
Further details will be released later in the year along with some exciting global brand partnership announcements in the coming months.
If you'd like to know more about Zapvision and how you can implement it for your brand we'd love to hear from you – drop us a line: contact@zappar.com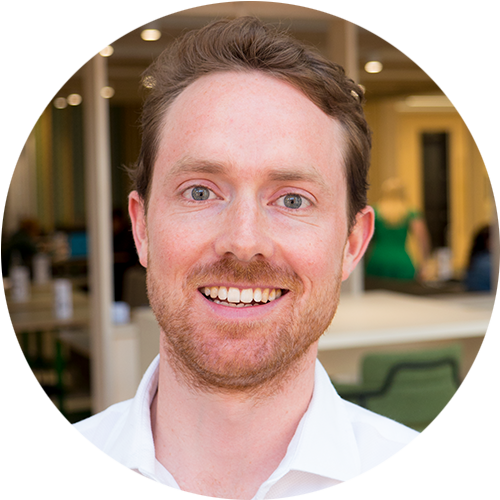 Max Dawes


Managing Director, Zappar