With the innovation of WebAR the game has changed, bringing immersive augmented reality (AR) experiences directly to the mobile web - without the need for an app download.
Access to over 3.5 billion smartphones worldwide offers unparalleled reach for web-based experiences, making the potential for businesses huge.
The distribution opportunity alone, compared to AR campaigns delivered through native apps or social AR, has been enough to turn brands heads. From the likes of Nestle to Bandai Namco, they have all looked to free themselves from apps and social platforms and imagine more seamless executions across the mobile web.
To demonstrate all the technology has to offer we have put together a list of our top 10 WebAR experiences of 2020.

Kellogg's Frosted Flakes Mission Tiger

As part of their 'Mission Tiger' campaign, Kellogg's Frosted Flakes launched this WebAR campaign to educate consumers about their work to support sport in schools. The experience was designed to inspire children to participate in the brand's mission, through mini-games and fun face filters for social sharing. Kelloggs utilized a custom branded splash screen to immerse players in the experiences from the start, with links to the games and further information on Kellogg's initiatives.

Beiersdorf and NIVEA SUN

Zappar worked with Beiersdorf this summer to create a retail experience to highlight the health and sustainability qualities of their sun cream brand, NIVEA SUN. This web-based experience includes a detailed 360-degree tour of the brand's offering, giving customers information about where NIVEA sources their products as well the health benefits.
Accessing the information at the point of sale helps to advise the customer before they purchase, guiding them through the product and company history.

Solucan #cavabienaller

With the global impact of COVID-19 making the world a little darker this year we offered our services to can printing company Solucan to launch "Scan the Can". Partnering with brands Ô Quai des Brasseurs, Kombuchanv and le Temps d'une Pinte and with the help of musician John Forest, we made the world a little brighter with the #cavabienaller (#thingswillbebetter) rainbow face-filter experience. Products from participating microbreweries featured the now iconic rainbow itself, the universal sign of healthcare during the pandemic.

Universal's Trolls World Tour

Ahead of Universal's release of Trolls World Tour, Zappar created this WebAR experience as part of the upcoming film's promotion. With the use of our instant world tracking technology we enabled users to place a map of the Troll's kingdom into their real-world environment before unlocking a variety of face filters based on the film's characters' iconic hairstyles.

Bandai Namco's Dragon Ball Z Kakarot

Working with Bandai Namco Entertainment we created a retail activation, designed to drive awareness and attention to the launch of Dragon Ball Z: Kakarot. This WebAR experience brings Dragon Ball's colourful gaming environments into play, allowing users to explore Kakarot's world. Players can also gain exclusive items like wallpapers or unique game footage. Simple and direct, the experience was launched in retail stores and across social media.

Unilever's CloseUp

As a twist on the 6-second blink test, we built this web-based experience to capture kisses instead of blinks, as part of a campaign for Unilever's toothpaste brand CloseUp. Designed to encourage people to get close to their loved ones, building brand engagement in a unique and interactive way, both in-store and across social media.

Groove Jones' Callaway Golf Experience MAVRIK

How do you show off new product features in the most immersive way possible?
Award-winning digital agency, Groove Jones, incorporated an AR exploded view into their recent WebAR campaign, demonstrating the innovative nature and features of the new AI-designed Callaway MAVRIK golf club. This product visualisation technique highlighted to customers exactly why the Callaway MAVRIK golf club is one of the best in the industry, informing their in-store purchase while giving them a new way of experiencing the brand.

Purina 28 Day Challenge

The team at Purina wanted an immersive and interactive way to promote their 28-day challenge campaign, the opportunity for customers to see the positive effects of changing their pet's diet can have over a month. We created this WebAR experience to walk customers through these changes and bring them to life with instant world tracked animal avatars, developed through volumetric capture for the most realistic results. On completion, customer's received the incentive of a $5 voucher to use in stores or online, something that was vitally included in all CTA's for the campaign.

Coca-Cola #Refreshwherevs

Zappar worked with SkyDigital SA to deliver this WebAR experience as part of Coca-Cola's #Refreshwherevs campaign. Launched via a branded WebAR splash screen, the experience includes a range of different face filters that could be unlocked with repeat purchases.

"I'm really proud of what we've done with the #Refreshwherevs campaign. Coca-Cola is the first brand to use WebAR in South Africa. This tech means that all consumers need to do is scan the QR code on our cans to launch the AR experience via their web browser, rather than downloading an app," - Nicky Pillay, Snr Digital Transformation Manager Southern and East Africa at the Coca-Cola Company

ViewToo Face Mask Guide

Italian immersive agency, Viewtoo, used Zapworks Studio to create this free web-based, face tracked experience to educate people on how to wear face masks effectively. The company was inspired to build this after recognising that many people were unsure of how to wear their masks correctly in order to keep themselves and others safe, which could potentially lead to far more new cases.

"We wanted to do our part. Like many other companies, we asked ourselves how we could help the community in this difficult period. The idea for an informative AR experience on how to use face masks came to us because we were seeing people incorrectly wearing face masks way too often. Augmented reality seemed to us the right tool to reach a large audience with intuitive content that captures the attention much more than a traditional media." - Luca Bonzi, founder and CEO of Viewtoo

Final Thoughts

If our favorite experiences have inspired you to get creative with AR, then our Zapworks toolkit has all you need to push the boundaries of design, both with and without code. Deploying a WebAR experience is now easier than ever.

Want to partner with Zappar to create experiences like this for your brand or clients? We'd love to hear from you.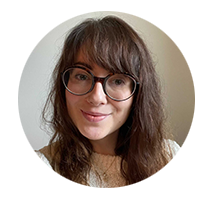 Grace Vassallo


Senior Brand & Marketing Manager, Zappar