This month in AR we have helped fans to celebrate a long-awaited Premier League win, had fun collecting bugs and launched our Unity SDK. As well as championing our Zapworks community who have been working hard across the globe this month to utilize AR to educate in a fun and interactive way.

AR for Sports: Visualise Creative: AXA x Liverpool FC #TogetherWeWin
Objective: Increase fan engagement
To celebrate their Premier League win, we continued our work with Liverpool FC to create this experience for fans to join in the celebrations with their team. The campaign #TogetherWeWin encourages fans to scan a QR code which unlocked a photo opportunity with some of the teams' best-known players. This photo could then be saved and shared online with the campaign hashtag.

AR for Learning & Development: World Bank Group - From Waste to Resource
Objective: Increase awareness of the #Waste2Resource initiative
The World Bank Group used AR as a way of presenting their newest reports on their wastewater initiative. Scanning a zapcode unlocks a 3D world tracked map of a water treatment plant that can be explored and interacted with. It includes links to videos, and more information on their campaign all over South America.

AR for Education: New York Fashion Institute of Technology - The Fitting Room
Objective: To educate in a fun and interactive way
The team at the Fashion Institute of Technology in New York wanted to create an interactive experience to transform a rare collection of sketches into a virtual dressing room. Using Zapworks, they created this WebAR experience which turned these sketches into wearable filters, with the option to take a photo and share online. Try it out >>

AR for Marketing: Craze - Super Insects
Objective: Encourage customer loyalty and increase sales
Super Insects is a fun and educational chance for children to learn all about the insect world. By using their very own activity and collector's album, kids can collect trading cards of over 70 different insects from around the world. Once scanned, each card unlocks a 3D version of the insect that can be interacted with, and added to your digital album on the Super Insects app. The app also includes multiple games including a world tracked virtual bug hunt and bug race! Along with an educational pop quiz and fun insect-inspired face filters that can be unlocked with each new Super Insect card that is collected.

AR for Education: James Bleach, JambleD&T - Interactive Design Library
Objective: To educate in a fun and interactive way
James Bleach Head of D&T at Tanglin Trust School and owner of JambleD&T used Zapworks to create an interactive design library for his Design and Technology students. By scanning zapcodes within the library, the students can access a range of interactive links, pointing to videos and more information about the history of design, creating an interactive and fun way for students to investigate the work of others. The experience is also linked Kellet School in Hong Kong and Ely College in Cambridge (UK) so that pupils can scan into a virtual tour of each school's library.

Zappar News: Universal AR for Unity SDK
This month we were excited to announce the release of our Universal AR for Unity SDK, offering Unity developers the ability to use Zappar's leading image, face, and instant world tracking APIs within one of the world's most popular game engines. Since the release the team here at Zappar have been busy producing a range of educational and demo materials to help our Zapworks community make the most of the new release.

Final Thoughts

If our favorite experiences have inspired you to get creative with AR, then our Zapworks toolkit has everything you need to push the boundaries of design, both with and without code. Have an experience you'd like to share? Send your project to us via marketing@zappar.com.

Want to partner with Zappar to create experiences like this for your brand or clients? We'd love to hear from you.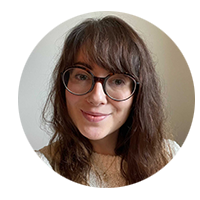 Grace Vassallo


Senior Marketing Manager, Zappar