I was kindly invited to speak at a great event recently called Packaging Re-wrapped, organized by the team at Future Planet. This was a gathering of inspiring people from companies small and large alike, each from a wide range of industries but united by a common purpose - trying to reformulate the way packaged goods are transported and sold at retail and online.

The speakers and breakout conversations were fascinating, with plenty of debate around the 'Blue Planet' effect that has (quite rightly) sharpened our focus on plastics, especially regarding recycling and the negative environmental consequences of relying on single-use varieties. Major supermarket retailer Waitrose explored the BBC documentary's impact on their own audience, finding that 88% of customers who had watched the show subsequently changed their purchasing habits. There was also much discussion about our carbon footprint and how this needs to be in our collective crosshairs, just as much as plastic, to prevent the march of rising global temperatures.

For my part, I was there to share how connected packaging can play a powerful part in helping to educate, empower and reward consumers to make the right purchase decisions. I was really interested in exploring how AR can help people navigate the jungle of misinformation around what is and what isn't recyclable and therefore empower people to recycle more effectively.
To put this into context, a whopping 81% of global respondents to a Nielsen survey feel strongly that companies should help improve the environment and according to a Tetra Pak survey, up to 60% of people asked said that they always look for environmental information on the beverage products they buy. So, shouldn't we be meeting the demands of our current audience and potential customers by rising to the challenged they have set for us?
The Packaging Re-wrapped event brought together a diverse range of industries to explore how brands could reimagine their packaging for more sustainable and environmentally-friendly outcomes
Through the looking glass: AR and brand transparency
There are many urban myths around product ingredients and navigating the marketing spin about what is or isn't good for us is something many of us will be familiar with. So it's hardly surprising that consumers are becoming increasingly cynical about big brands and what they tell them.
This cynicism isn't helped by the extremely limited space on most packaging for brands to explain (in plain language!) what is in their products, where their ingredients are sourced from and the environmental consequences, negative and positive alike, of using them. The 'craft' food market seems to have been empowered by this informational gap, as new artisan brands hit the market with a sense of purpose and principle. They've made it abundantly clear that they stand for smoothing, for doing things properly and taking their product's impact on both the environment and the communities around us seriously, which has resonated strongly with consumers.

Regardless of a brand's size, transparency of ingredient sourcing and their impact on the world is becoming increasingly important to us, as we both collectively and individually try and do 'our part' in a much bigger, transnational movement to save our planet.

"It is vitally important that sustainability is integrated with marketing and communications, in an authentic connected way. Bringing the people behind brands and the sustainability stories they create closer to customers and communities. This deepening of an authentic connection will keep giving permission for the co-creation of positive change. Zappar connects these dots in an interesting, exciting and relevant way. Enabling boundless creativity as it helps marketeers and sustainability professionals collaborate to bring their stories to life."
- Carl Pratt, Future Planet
There are some incredible stories of brands going the extra mile to continually improve their social and environmental record, but quite often this information is difficult to find and rarely surfaces to the consciousness of most consumers - particularly for brands who lack the scope and resource for large-scale awareness campaigns.

While AR cannot save the world on its own, a small but powerful code on product packaging or marketing assets can give customers easy access to a wealth of information about the products they buy through the device that is most important to them - their smartphone.
Information that once solely existed in the darker reaches of a company website is reinvigorated, made convenient and crucially, interactive. That final element is so important when it comes to driving emotional attention - indeed, our 'Layered' research report, created in conjunction with Mindshare UK and Neuro-Insight, demonstrated that AR experiences drive 45% higher levels of attention in the brain than other forms of media like TV viewing or general online browsing.
So, that little code essentially serves as a portal - transporting users through a brand's sustainability or provenance journey, shifting them from a passive observer to an active participant in the decisions they make. And crucially, as I'll dig into here, this awareness has an impact on desire to purchase.
Our AR experience for Yorkshire Tea, created with Zapworks Studio in collaboration with agencies Lucky Generals and Goodstuff, empowered their audience to explore their 'Yorkshire Tree' sustainability campaign through animations, video and mini-games
AR and corporate social responsibility
As I mentioned above, news of a lot of the great CSR work brands engage with struggles to reach the majority of consumers. There may be a press release or a page on the website, but while we may be interested from an industry stand-point, the majority of us are not inclined to go the extra mile to actively seek out that kind of information.

However, if we are holding a product in our hands, brands have the opportunity to bring these sustainability stories to life. What's more, linking information on these experiences directly to product packaging draws a direct link for the consumer between purchase and action, reinforcing their role as a participant in achieving sustainability goals, which in-turn can be a powerful inspiration for brand loyalty and driving sales.
Take major producer Chiquita, for example. While best known for their bananas, they do a lot of work behind the scenes to support their farming communities through building and renovating school infrastructure and making key advances in farm management. By putting a code on the iconic blue Chiquita sticker, customers were able to scan their banana and unlock 360 videos that transported them to the farms themselves. This enabled consumers to not only see the work that their purchase contributed to in action, but gave a platform directly to the people behind the product. AR empowers those people to tell their own story in a more compelling and engaging way than any press release or static video.
Nespresso is another fantastic example. Many of us will recognize the brand for great coffee (and a certain delectable Mr Clooney) - what's not so obvious are their considerable efforts to revitalize areas of Colombia and Zimbabwe where coffee agriculture has been ravaged by conflict. Over many years Nespresso has been working with local farmers to re-establish coffee plantations, infrastructure that made selling their produce possible, supporting farming communities and of course buying the beans at a fair price. Yet again, immersive experiences such as these empower the people directly impacted by these campaigns to enter a virtual communication with the brand's audience, with an associated powerful impact.

Bringing this story to life was part of a long term partnership with photographer Rena Effendi from the National Geographic, who filmed and photographed farmers and their communities over a number of months. Entitled 'Beyond the Bean', this content was then brought to life from a range of pop-up exhibitions across Europe and Australia, utilizing Zappar WebAR so that visitors could access experiences with a minimum of friction.
What both of these examples demonstrate to brands is that AR has the power to create a new digital space for these valuable conversations between brands and their audience - folding distance and time in a manner simply not possible simply through static video or imagery.
A key element to this is that sustainability stories do not slot neatly into the category of 'easy wins', just by the virtue of chiming with the growing environmental concerns of our society. Meaningful sustainability campaigns are not simplistic and easily communicated with a few well-placed statistics - they're complex, long-running and achieve societal impact over time. To refer back to the 'Blue Planet' effect, successful sustainability messages have an exceptionally strong emotional component, where people tend to react to uplifting imagery, video and sound - not pie charts. They require the fusion of convenience with the headspace to engage meaningfully with content - something AR, with its ability to create digital content to be explored at a user's own pace via their own smartphone, empowers brands to provide.
Nespresso have leveraged Zappar WebAR at a recent pop-up event to help share the stories of coffee producers, demonstrating their commitment to working with farmers to help revive coffee production in regions where it has been lost or forgotten.

Leveraging AR reduce, re-use and recycle
With sustainable values being more important than ever to modern consumers, it stands to reason that recycling has become a hot topic. Public pressure on companies to use less materials in their packaging and to make them intuitive and straightforward to recycle (or indeed, to re-use) is on the rise. In fact, research shows that 88% of consumers will be more loyal to a company that supports social or environmental issues, with a staggering 92% saying they would be more likely to trust a company that makes such commitments.
While we all want to do the right thing and recycle our waste correctly, this is a complex area to understand. There are a dizzying array of materials, recycling processes and procedures that vary widely depending on where you are in the world and the resources on-hand locally. The fallout is that in many communities, a process that is reliant upon becoming an everyday, intuitive part of our consumer behavior in order to reap the environmental benefits, becomes convoluted and hard to engage with. This is especially so for those who are time-poor or not suitably motivated to put the required effort in.
While many businesses still need a significant push in the direction of sustainable practices, it's also true that many customers don't always comprehend the hard work many brands are putting into reinventing their packaging materials. This is a lost opportunity for brands to connect and promote the environmental benefits of their work compared to a competitor who may not be doing anything.
For example, I was speaking to a yogurt brand recently who had spent a lot of time and investment producing a new style of packaging that used much less plastic - undeniably a good thing, right? This new product involved a much thinner plastic tub but it needed a cardboard sleeve to give it the required rigidity. Both of these materials are recyclable and represent a huge step forward for the brand - but the customer still needs to be informed how to recycle them separately. Unfortunately, there isn't enough space on the packaging to educate the consumer about the new packaging design and teach them how it can be recycled, meaning a positive opportunity has been missed.
Connected packaging is a powerful way for brands to educate, motivate and reward customers to recycle correctly in situations where space is at a premium. Imagine if the customer could scan the pack to learn more about the great work your team are doing to reduce materials used and how they can contribute to saving the planet by recycling properly - and perhaps rewarding them with a face filter, mini-game or chapter of a brand's CSR video?
Crucially, the addition of a scannable code to product packaging means brands can inform consumers about recycling without additional printed material. In this sense, brands leveraging AR to tell their sustainable stories are 'walking the walk' - sharing sustainability stories and encouraging recycling, with zero physical waste.
Finnish agency FlyAR leveraged Zapworks Studio to create an award-winning connected packaging experience for Stora Enso, taking customers on an animated journey through their sustainability story and use of renewable materials

Power of the collective
As we mentioned above, the environmental message is becoming increasingly important for consumers, with 81% of us feeling strongly that companies should help improve the environment, according to a report by Nielsen in 2018. And while it has been well-documented that this wave is pushed by millennials and 'Gen Z' audiences, that connection can receive undue attention - according to the same report; "this passion for corporate social responsibility is shared across gender lines and generations. Millennials, Gen Z and Gen X are the most supportive, but their older counterparts aren't far behind."

This passion for making the right choice is a powerful motivator, especially when we can show the combined power of a collective - transforming seemingly small actions into a huge cumulative impact when thousands and thousands of people take part.

Helping customers visualize this from packaging or print assets builds a far more tangible relationship between aspirations and outcomes, giving a direct sense of reward to the consumer. Activating an AR experience directly from the packaging reinforces this relationship, building a tangible 'bridge' between their product purchase and their individual contribution to a positive environmental outcome.
In this context, AR is a fantastic medium to show the greater impact of small actions. To use the example of our work with Yorkshire Tea for their 'Yorkshire Tree' campaign, 3D animations, world tracking and mini-games were used to highlight the impact of their multi-year campaign to plant a million trees in the UK and Kenya. Through direct interactions, users were able to experience the impact of their campaign, tracing the journey of how planting new trees positive affected the environment throughout the seasons, effectively gamifying a long-term ecological campaign. No lecturing, no graphs - just fantastic, informative and high-quality content which users enjoy learning from and interacting with.
Campaigns such as these have a unifying effect that taps into the heart of effective sustainability messaging. Firstly, demonstrating that small actions are worthwhile with a major cumulative long-term impact and secondly, that by contributing, the user is empowered and made to feel part of a bigger collective.
From a brand point of view, this sense of building momentum behind a campaign can encourage loyalty and repeat purchase. With a wide range of options in a space like tea and other beverages, the message that making a particular brand choice contributes to a campaign that users have become engaged with through interaction forms a potentially powerful factor in the purchase decision.
Chiquita leveraged their iconic blue sticker as a portal for customers to enter immersive experiences that told their sustainability story, created with the power of Zapworks Studio

Final thoughts
If your brand or business is looking to leverage this new era of spatial storytelling to share your message with the world, then we'd love to talk to you. Our HQ team has over 8 years of experience in creating valuable AR experiences for some of the world's biggest brands with a diverse range of deployment possibilities - from mobile browser WebAR, to custom app solutions to our free Zappar scanning app. And if you feel like embarking on your AR creative journey, our Zapworks toolkit is on-hand to help you bring your vision to life. From our easy-to-use, browser-based Designer tool to our fully-featured, powerful Studio tool, we've got you covered. Our friendly and well-informed community of AR enthusiasts are waiting for you on our Zapworks community Forum if you're after some inspiration or feedback - alongside our comprehensive collection of documentation, featuring walkthroughs and in-depth video guides from our expert Support Team. For more insights and to see more of the magic we and our talented community create, follow us on our social media channels - Twitter, Instagram and LinkedIn.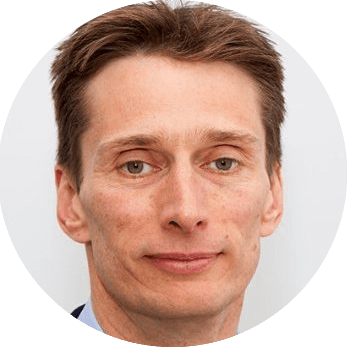 Martin Stahel


Sales Director, Zappar