It's now more important than ever for brands to navigate an expanded definition of relevance and trust – in a recent Clear Channel and JCDecaux study, two-thirds of consumers stated that they don't trust brands and 61% stated they want greater transparency.
With COP26 coming to an end this week in Glasgow, it's fair to say that climate change and the environmental impact of consumerism is firmly on the agenda. With this in mind, we wanted to take the opportunity to highlight seven ways in which Augmented Reality can be used to positively impact our global sustainability efforts and bridge the divide between brand purpose and consumer trust.
These are:
Tell your sustainability story from pack
(Re)building consumer trust
Educate on recycling and the climate crisis
Cut emissions with AR product visualisations
Save on travel with virtual events & product launches
Reduce required stock with the AR 'endless shelf'
Replacing plastic premiums with digital-only

Tell your sustainability story from pack
The power of Connected Packaging (the ability to add digital touchpoints to passive packaging) for sustainability cannot be overstated.

66% of millennials are prepared to spend more on sustainable products - but a brand's sustainability information is often hard to find and requires a lot of research - time which many consumers cannot afford (Nielsen 2015).

With AR, brands can turn products, packaging and places into digital discovery channels, surfacing their sustainability efforts through a humble QR code or a simple URL within their digital comms.
By adding this new connection point, consumers don't need to scour a brand's website or wait to engage with sustainability comms delivered through social – this information can be given at the point of consideration/purchase, or at home when consumers are engaged the most, without having to leave their smartphones.
In this context, one of the most interesting stories lies behind the humble banana. Look no further than our collaboration with Chiquita to see how this works in practice. Scan the sticker on their bananas and unlock video content from behind the scenes and learn of the incredible amount of work to support local farming communities and the other pillars of their sustainability approach.
Activated by scanning a QR code on the iconic blue Chiquita sticker, customers were able to scan and unlock a 360-degree portal experience that transported users straight to the farms themselves – this kind of immersion simply can't be achieved through standard press releases or static video content.



Using AR to (re)build consumer trust
As conscious consumerism starts to play a bigger role in society, brands are facing renewed impetus to rebuild consumer trust and transparency. In a recent survey carried out by Clear Channel and JCDecaux, just 34% of 1,000 consumers quizzed had trust in the brands they used, despite 81% identifying that trust is a deciding factor in purchase decisions.
Similarly, in a recent Edelman study, 63% of people stated they want brands to focus on making the world a better place, with almost nine in 10 people (86%) expecting brands to take one or more actions beyond their product and business, for example giving money to good causes, addressing societal challenges and supporting local communities.
But what's more challenging for brands, is how they communicate trust in the most effective and engaging way possible.
Take our work with TKmaxx for Red Nose Day (a major comedy based charity event in the UK), telling the story of how their official T-shirts supported fair pay for farmers. Activated from swing tags on the apparel, the AR experience told the story of TKmaxx's sustainable trade programme, using celebratory endorsement and the stories of the farmers to drive a more compelling message as the point of the purchase.

Educate on recycling and the climate crisis
Plastic Oceans estimate a whopping 10 million tonnes of plastic is dumped into our oceans every year, with the Ellen MacArthur Foundation stating that there will be more plastic in our oceans than fish in 2050.
Clearly, we can do better, and with AR driving almost double (1.9x) the levels of visual attention that TV and online, it has an important part to play in getting the message across.
While the brands and governments need to do more to choose sustainable packaging materials and bolster recycling infrastructures, consumers around the globe need to do their part and recycle better and more.
To highlight this issue, ZapWorks user Akt, partnered with Carlsberg and the WWF to raise more awareness around the amount of plastic in our oceans. Using Universal AR, Akt built an innovative mini-game experience in WebAR to immerse users in the challenge of keeping our oceans clean, while telling a positive story around the work Carlsberg and WWF were doing to help.
Users play a simple game where they sail a Carlsberg boat, collecting plastic waste along the way - raising awareness of plastic pollution in our oceans.
Cut emissions with AR product visualisations
Now let's talk about how AR can reduce CO2 emissions by visualising products in 3D in their real-world environment.
Travel and the transportation of goods more broadly account for a large portion of their carbon footprint, and brands need to play their part in reducing this. Our world in data cited that Transport (cars, trains, planes, trucks) accounts for around one-fifth of global carbon dioxide (CO2) emissions today.
But, it's not all doom and gloom.
Aside from the obvious (reducing unnecessary travel and planting trees to "offset" to offset our CO2 emissions), AR can play its part in reducing the need for the transportation of heavy machinery or advanced medical equipment.
We've done this for medical device and cancer treatment specialists, Accuray, displaying the interior components of their Radixact machine, while also saving on transportation and production costs.
More recently, ZapWorks partner Cooper Surgical created a digital version of one of their world-leading health care products using Zapbox at ESTRO in Vienna, using Mixed Reality (MR) to save on transportation costs and remove the need for the physical equipment to be there.
Using AR for virtual events and product launches
Similarly, with the COVID-19 pandemic reducing the ability to host physical events and product launches, savvy brands are now turning to AR to breathe new life into these activations, driving more immersion while reducing the need for travel and costs associated with the physical production of goods and services.
ZapWorks partner, Publicis.Poke created a first-of-a-kind AR unboxing experience with UK telco EE across all 600 of their stores, enabling customers to literally unbox EE's new gaming offering.
Likewise, Double A Labs created a WebAR experience to celebrate Alienware's 25th anniversary and launch their latest PC, Aurora during the Livestream event. In true gaming fashion, the experience itself mirrors a supply drop from the game PUBG Battlegrounds, enabling the user to explore the new PC in the comfort of their own homes with the chance to enter a sweepstake competition.
These types of activations are becoming increasingly more popular with brands who want to save on costs, but provide their customers and community with an experience that can only be created with AR.

Reduce required stock with the AR 'endless shelf'
Smart retailers are also turning AR to reduce the associated costs with storing and transporting stock between outlets. Using AR for product visualisation, retailers can create what we call the 'endless shelf', where consumers can browse an infinite catalogue of digital products within their context.
In short, this gives retailers and brands more flexibility when showcasing their products to consumers but also enables them to bridge their online stores and physical locations to create a unified customer experience that not only benefits the end-user but the planet too.
Replacing plastic premiums with digital-only
Gone are the days where brands needed to rely on expensive and environmentally damaging plastic premium gifts to keep their customers engaged and coming back for more. Digital loyalty schemes, offering games, online rewards and social sharing incentives have become commonplace and provide a great sustainable alternative to traditional loyalty schemes.
Many companies including Nestle, have been bucking the traditional plastic toy trend in favour of AR alternatives which can provide much higher attention rates (45%) than traditional advertising.
How we're playing our part
Now, it wouldn't be right to publish a sustainability piece without mentioning how we're addressing this in our own business. Clearly, as a technology company, we need to be conscious of our role in protecting the planet.

That's why last year we partnered with Eden Reforestation Projects to reduce our carbon footprint and do our bit to reduce our environmental impact. It's early days, but this year alone we've planted over 20,000 trees through the Eden Project to go towards offsetting our CO2 emissions.
Learn more about our sustainability efforts and our partnership with Eden Reforestation Projects.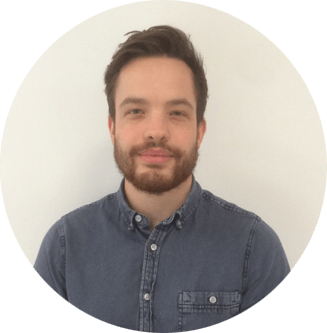 Dave Mather


Head of Marketing, Zappar