We're excited to announce that for the second time, Zappar has taken home the Auggie Award for Best Campaign at AWE 21. One of the most prestigious awards at the Auggies, the category represents the best the industry has to offer, measured across creative impact and campaign results.
This year, Zappar was the only business to be a finalist in four separate categories:

1. Best Campaign – Countdown Super Insects
2. Best Developer Tool – Universal AR
3. Best Creator & Authoring Tool – ZapWorks Studio
4. Best in Location-based Entertainment – LEGO Mythica

Raffaella Camera, the Head of Brands & Advertiser Solutions at Epic Games commented;
"The Best Campaign category is one of the oldest Auggie Awards categories with unmatched conversion rates, advertisers have realised that XR has become an essential channel for any campaign and this year's finalists represent the best you can find out there."
And for those of you who haven't seen it, here is the winning campaign, created by our in-house studio alongside shopper marketing experts, Craze.

A message from CEO and Co-Founder, Caspar on the award win:
"We're super proud to win Best Campaign at the Auggies for a second time. As with most successful AR campaigns, it's all about cross-functional collaboration across teams and businesses that make campaigns like Super Insets successful – so a special thanks to all the people at Countdown and the shopper marketing folks at Craze who made this possible."

A massive thank you to our partners at Countdown and the incredible team at Craze. You can read the full case study here.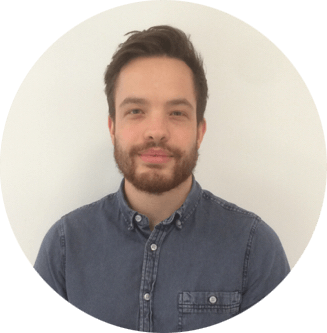 Dave Mather


Head of Marketing, Zappar