If you missed our recent XR Pioneers 2023 Virtual Summit, don't worry – we've got you covered. Join me as I dive into the world of augmented reality with insights from our expert panels, learn about the transformative power of AR in various industries, and catch up on our latest product updates.
You can also catch up on everything you missed, with on-demand access to all our talks and workshops on our XR Pioneers 2023 hub.

Gain valuable insights from our industry panels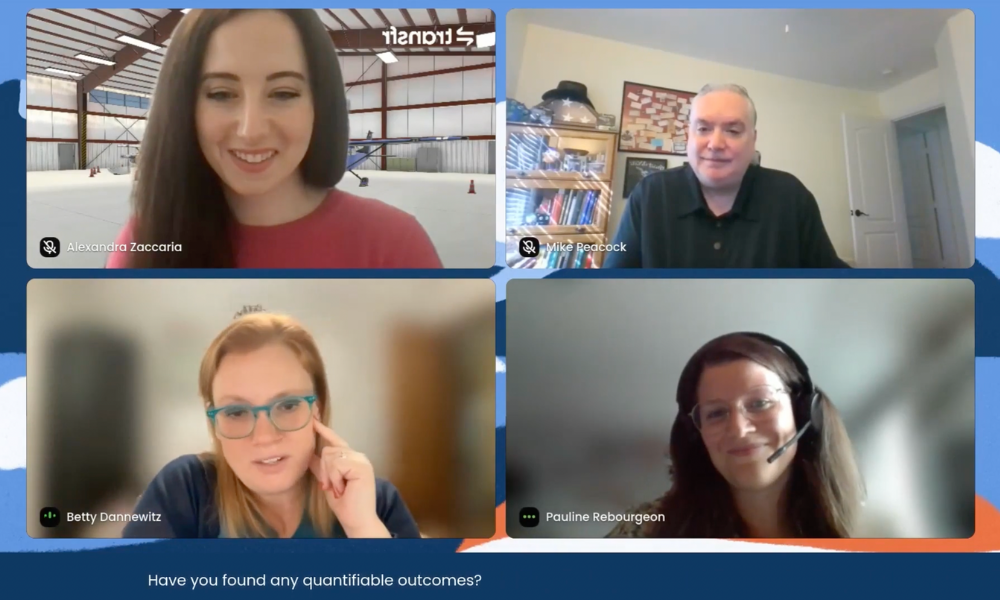 Looking to leverage the power of AR on your packaging?
We gathered a panel of experts to break down the benefits of adding augmented reality to your packaging, as well as key insights into how to effectively implement it. Here are 4 pieces of advice they had to share for anyone looking to get started:

1. Take a strategic approach, create XR experiences with clear goals and a well-thought-out strategy, moving beyond simple, one-off experiences.

2. Focus on your content, XR is the perfect way to deliver valuable and in-depth messaging to your customers.

3. When designing AR experiences for packaging, focus on scalability and sustainability. As the brand grows, the AR strategy should be adaptable, ensuring long-term effectiveness.

4. Collaborating with various stakeholders, from creative agencies to strategists, offers a comprehensive view of AR in packaging. It leads to a more effective AR strategy, catering to diverse needs and perspectives.

Interested in how AR is impacting the pharmaceutical industry?
We gathered a panel of agency experts (despite some technical hitches!) to discuss one of the fastest-growing use cases for XR, the pharmaceutical industry. Where they shared their insights on creating these experiences.
1. It's essential to avoid using technology just for the sake of it. The focus should be on delivering value to the user and addressing specific problems or needs.

2. Leveraging expertise from diverse fields like clinical trial experience, advertising, medical strategy, PR, and policy can provide a holistic approach to utilizing XR for pharma clients.

3. The true value of XR lies in its integration across various channels, offering a multi or omni-channel approach. This can ensure a consistent and enhanced user experience across different platforms and stages of interaction.

4. The landscape of XR is rapidly changing, with new and improved solutions emerging frequently so make sure you keep your AR content flexible enough to adapt to these changes.
Level up your learning solutions with AR
We brought together a panel of L&D experts to take a deep dive into integrating AR into your learning solutions. Here are 5 pieces of advice they had to share:

1. Do not use AR for the sake of using AR. Start with your business problem and what you're trying to achieve. Use your existing portfolio and analyse what is good for your learners.

2. Start small, gather feedback and then use the first few wins to develop your strategy and get stakeholders on board.

3. Before diving deep into AR, familiarize yourself with the space, learn about the technology and the software available – do some starter projects.

4. Spend time in research and development, storyboarding and understanding the user journey.

5. Socialise AR like it's your J-O-B!

Take a deep dive into designing for accessibility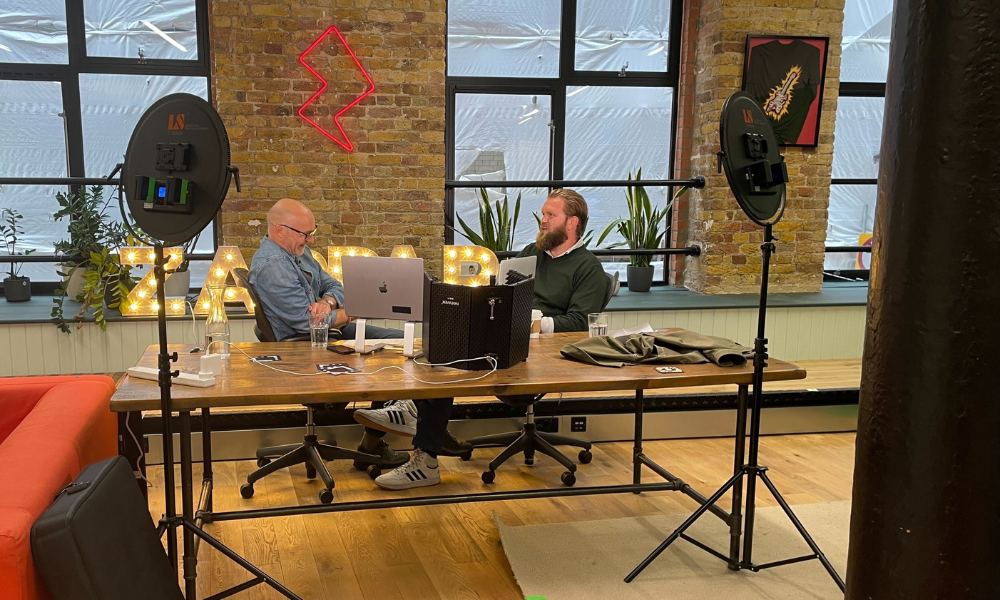 Alongside our panels, we also had a chance to catch up with Christian Erfurt, Co-Founder and Chief Evangelist at Be My Eyes in-person for a fireside chat with Zappar Co-Founder and CEO, Caspar Thykier.
Designing for Accessibility with Be My Eyes sheds light on the life-changing app "Be My Eyes," which offers a lifeline to the blind and visually impaired community. During the talk, Caspar and Christian discussed the impact of technology on inclusivity and revealed the untapped potential of a market that's eager for accessible solutions.

Learn about the intricacies of XR production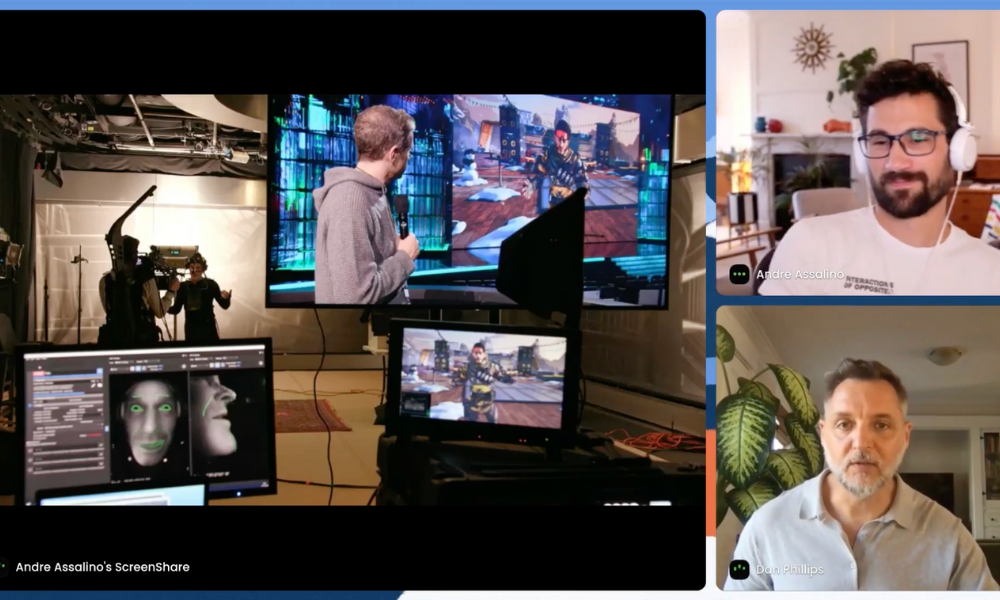 With our Executive Creative Director Andre, Daniell Phillips delved into the intricacies of extended reality (XR) and its transformative potential in an ever-changing digital world. Both shared valuable insights and drew upon real-world experiences to underscore the importance of blending creativity with technology, having a clear development process from start to finish and taking the client on the journey with you.

Catch up on our latest product updates
Mattercraft comes out of private beta
We're excited to announce that the beta of Mattercraft, our brand-new creative tool for creating rich 3D experiences for AR/VR/MR and WebXR is now available to the public.
After months of rigorous testing, user feedback, iterations and improvements, we're excited to be able to release the beta version to the public.
This version includes:
Live Preview and Simulator
Realtime Physics (Coming very soon)
Animation & Timelines
Particle effects
Transparent video
Raycasters, Triggers and Intersections.

Take a deep dive into Mattercraft in our Introducing Mattercraft talk.
New World Tracking
Another exciting announcement came in the form of our new and improved World Tracking. A step on from our Instant World Tracking solution which provides high performance, scale accurate world tracking for the web. Available in beta now for: Universal AR SDKs for JavaScript, Three.js, React Three Fiber, Universal AR for Unity and Mattercraft.
Key out your greenscreen videos directly in Zapworks Designer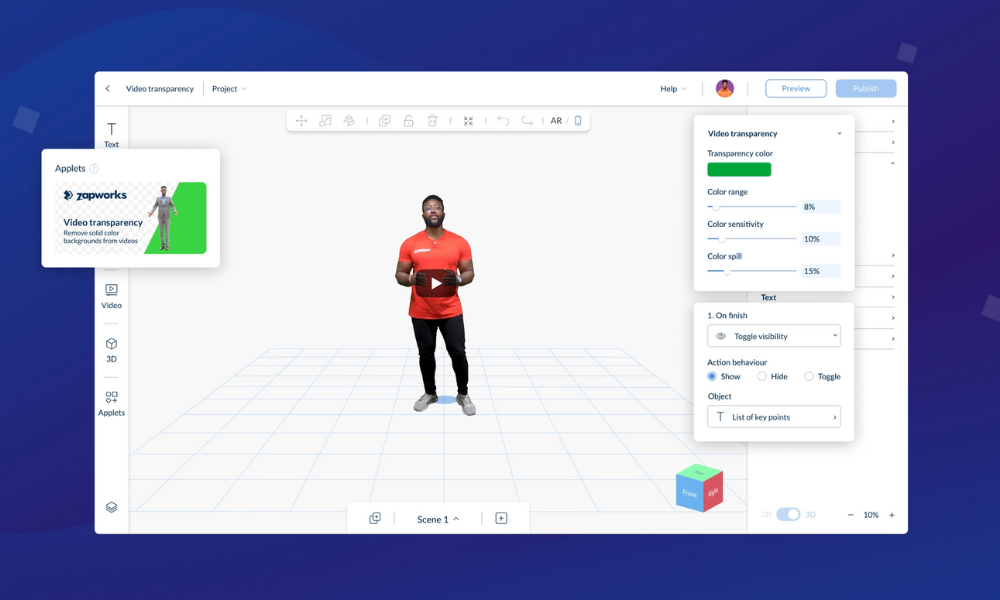 Available now through our new Alpha video applet, simply and easily remove the background from your greenscreen video. Perfect for the creation of a whole host of experiences, including the 'CEO experience' – check out 'Creating content for Immersive Learning Programs' for more on that.
For more information on all these updates and more be sure to watch the What's New with Zapworks talk.

Build your AR skills
Alongside our talks, we also hosted a range of workshops and build-along sessions, including an immersive learning build, an extract from our training program covering briefs and ideation and an in-depth session on building your AR roadmap.

If you're looking to learn more about any of our highlights, and you didn't get a chance to catch the event live, don't worry you can find the recordings of all of our sessions and workshops on our XR Pioneers 2023 hub.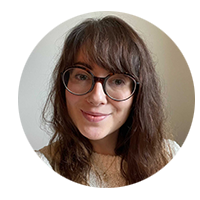 Grace Vassallo


Senior Brand & Marketing Manager, Zappar