It's a wrap for our second AR Pioneers virtual event and the only conclusion we can draw in 2022 is that the future of Augmented Reality is brighter than ever as more stakeholders, brands, and businesses are getting their hands dirty and realizing the potential for this immersive technology while consumers are increasingly comfortable with it and keen for new experiences.
Tapping into Zappar's 11+ years of experience working with brands and agencies AR Pioneers 2022 hosted over 28 sessions from over 30 speakers for AR creators, strategists and enthusiasts. The two days covered product launches, industry deep dives, technical demonstrations, and fireside chats giving you access to some of the biggest names and brightest minds in the industry.
The technology for creating and experiencing AR is advancing in leaps and bounds and Zappar announced several innovative new products across hardware and software this year furthering our goal of democratizing AR. But it's not all about the technology, AR Pioneers is about surfacing the lessons learned here at Zappar and by our friends and partners in the wider AR community so we can all make sense of the technology and drive the conversation forward.
Key learnings

Here are some of the awesome things we learnt from our team and guest speakers as well as some of the biggest announcements from the event.

1. AR builds brand loyalty

From Rikard Wikander Global Head of Customer Experience, Kidswear at H&M, we learnt that AR has the power to do more for a brand than just facilitate or encourage sales but to inspire and entertain customers, building brand loyalty and lifetime customer value. For H&M, using location-based AR, builds positive customer relationships and helps bring people back into stores.

2. Education is still key

Product Manager and Senior Technology Specialist for Nestle (Ares Subira) and Head of Consumer Experience Lab at Pernod Ricard (Gabriela Coroa) treated us to some in-depth industry insight into the world of connected packaging and how AR currently fits within it. They shared their insights on the challenges agencies, brands and businesses face when integrating the full potential of immersive digital technology into their strategies and we learnt that big companies, agencies and brands are still very much in an "educational" phase with AR that must be moved past before full integration can be achieved and the wide-reaching benefits of immersive digital engagement can be appreciated.

3. Think about accessibility from the very beginning

Accessibility is often an afterthought in digital development but is vital to make part of the conversation from the very start of the design stage. Royal National Institute of Blind People (RNIB) Solutions Innovation Lead (John Worsfold) shared his insights into how we could create AR content that's accessible, what challenges blind and partially sighted users face and how we can all move to a more accessible future. "This is about choice. It's not trying to second guess how an individual might want to consume content, it's being able to provide enough options within the content so that they can choose how." John Worsfold

4. Building your AR muscle takes time

Learning from our agency partners is vital as we all work to advance immersive technology and establish its place within a wider marketplace. CEO & Creative AR/MR Director at GIGANTIC (Joshua McGee), Director, Milieu Brand Method (Kunal Poddar) and CEO of Svarmony (Arne Schoenleben) took us on a trip into the complexities of pitching AR to clients, managing expectations and delivering value.
While awareness of AR and its potential is rising across the board the key takeaways from the discussion were that we should expect clients to want to dip a toe into AR on a campaign-by-campaign basis before they are able to grasp its potential across their marketing and sales strategy. They also shared that it is unwise to try to pitch the transformative power of AR as a long-term strategy until they are onboard with simple campaigns and that the best way to pitch AR is to let them experience it rather than trying to explain it to them.

5. Shift your metaverse metrics to engagement, immersion and connection

Casting aside the what ifs and maybes about the Metaverse we talked to Global Consumer Metaverse Technology Lead at Accenture (Fadi Chehimi), Cofounder and CEO at Ristband (Anne McKinnon) and Immersive Creative Director and Producer at Rapt Immersive (Kate Pasterfield) and learned about the possibilities this new environment offers us all. Important takeaways from this fascinating discussion were that the Metaverse is ultimately not one technology but is an evolving convergence of technologies and solutions that are interconnected and interoperable, much as the internet is not one thing but a network through which different technologies, services and experiences are connected and accessed. Another foundational takeaway, that brands, creators and technologists need to embrace, was that the immersive Metaverse demands we shift our perception of 'users' and 'customers' to 'participants' and in doing so we open up enormous potential for marketing in the Metaverse where engagement, immersion and connection take priority over simple transactional interactions.

This year's big announcements…

A hands-on look at Zapbox: Mixed Reality for Everyone

"We went back to the drawing board and from the ground up rethought the physical product for Zapbox. How can we make smartphone-powered mixed reality affordable and accessible to all." Simon Taylor

This new model is a huge upgrade and features 6DoF, full-colour passthrough MR, two active controllers, full world tracking, world anchors and a 100-degree field of view. As well as stand-alone use, Zapbox is aimed at easy multiuser mixed reality experiences via the handy new world anchors. We have made great advances in latency rendering across iPhone and Android with hand tracking on the way soon. The new model will come with early access to our Unity SDK and a demo app to get users started. The new controllers are active and custom designed to be compatible with content for the Quest and other platforms.
Developer access for Zapbox will open in early 2023 alongside the product being available to purchase for $79.99.

"The developer phase will be rolled out in early 2023 with a full access version of the Unity SDK and more engaging content that will really start to show the potential of Zapbox" King Ewing

Our latest Designer release: New AR Web Embed

Using ZapWorks Designer you can now easily add 3D AR to your eCommerce store or website. Create your most important products in AR, add multiple scenes to create a product catalogue and allow customers to move through colours, sizes and designs. During the session, we introduced this new feature and shared how you can leverage it for your business.

"The beauty of AR Embed is in its simplicity, you can embed 3D assets to a webpage, in a way that allows you to create immersive experiences that allow the customer to interact with a 3D product in a straightforward way." Tom DeFraine

Ready, steady code: our Hackathon launch

One for our developer community. Our Universal AR Hackathon, where competitors will be challenged (using their choice of Universal AR tools) to create an AR experience conveying what the future will look like to them.
What to Build?
Shopping – Design an AR experience for a product from the future (think self-lacing shoes, hoverboards, everything in Back to the Future!)
Social – Design an AR experience with social interactions from the future (think futuristic face filters, AR notice boards, AR postcards)
Education - Design an AR experience to show how education could look in the future (think of classroom learning, music lessons, workplace training from the future)
If you fancy a shot at some of the $15,000 in prizes register here and take a look at the guidelines. Submissions close Jan 6th 2023.

How Unilever is making packaging more accessible to everyone with Zapvision

Mark and Sarah, our brand partners at Unilever, went into detail discussing how a large company like Unilever approaches connected packaging and the benefits and challenges they face implementing it across a huge range of fast-moving consumer goods. With so many products on shelves around the world, Unilever is in a powerful position to use Zapvision to make accessible product information a reality for their visually impaired customers.

"AR is the dawn of a new approach to packaging and an opportunity to reframe packaging for the visually impaired community to genuinely try to improve their daily lives and access to product information." Caspar Thykier

"This is not just lip service, this is a genuine attempt to impact people's lives." Mark Hewitt

Introducing the next generation of AR creative tooling

"What we asked ourselves at Zappar was, can we get the best of both worlds, can we build tooling at Zappar that gets all the advantages of our Studio development environment but then leverage all of the flexibility, all of the ecosystems, everything we know and love about Universal AR - can we make the love child of (ZapWorks) Studio and Universal AR?" Connell Gauld

Studio TNG (the product name while it's still in development) is a brand new creative tool for building rich 3D experiences for the web, including AR, VR and MR. This exciting new tool is designed to feel comfortable for Unity devs, Three.js and Babylon.js devs and a lot of its functionality will feel familiar for frontend web developers too but we were careful to ensure it is also easy to use for those more familiar with low-code tools like ZapWorks Studio who might want to take their creativity to the next level and build more complex AR experiences using existing frameworks and libraries.

You can sign up for the beta program which launches in early 2023.

Final thoughts

If you've had your interest peaked by any of the points we've covered above, and you didn't get a chance to catch the event live, don't worry you can find the recording of all of our 28 sessions on our AR Pioneers 2022 hub. And there is always next year…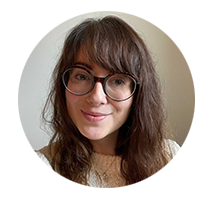 Grace Vassallo


Senior Marketing Manager, Zappar