Key Outcomes
Create an original and engaging experience, ahead of competitors
Encourage engagement and interaction with the Sibling brand
Number of scans: 1,342
Average dwell time: 5.34 minutes
Background on PinPoint Media
PinPoint is a Data-Driven Content Marketing Agency providing scalable, measurable answers for brands navigating ever-changing platforms. PinPoint has offices across the UK in Cheltenham, London and Manchester. The team is comprised of around 34 creative individuals with a passion for telling stories in creative ways.
PinPoint began helping businesses to harness videos to tell stories and helped people to understand where and how to implement them into marketing campaigns. Today, they continue to display their flexibility and creativity as they expand into new technologies such as Augmented Reality.
How does PinPoint use ZapWorks?
ZapWorks is PinPoint's primary AR development software and they use it for all projects that come in that require Augmented Reality. Over the last six months, this has included the Sibling Distillery's on-bottle AR experience, creating a flying red arrow in AR for The Royal International Air Tattoo's event programme, and various exploding 3d models for clients' products to enhance their marketing campaigns.
PinPoint primarily uses ZapWorks Studio, although they do also use ZapWorks Designer for fast turnaround and simpler AR projects in the future.
Why did they choose ZapWorks?
"When we came to look at the Siblings project and all that it entailed, ZapWorks Studio was the obvious choice for us. Studio gives us the ability to get hands-on visually with the AR as well as getting down to the code level in places, and as a company that specialises in animation, it's been really easy to learn and include it into our pipeline."

Jessica Barder, Senior Creative Producer at PinPoint
The Challenge
Sibling Gin came to PinPoint with a key objective in mind, they wanted to increase the dwell time and engagement in one of their core product lines, Negroni Gin, bringing the unique blend of botanical flavours and hand-crafted taste of Italy to life while staying true to their Cotswold routes.
The experience needed to enhance their customer's experience rather than distract them, unlocking the brand story in a unique and differentiated way.
PinPoint Media rose to the challenge, creating a WebAR experience showcasing their Negroni Gin. The experience highlighted the ingredients used and explained the origins of the product. The experience included videos, and shared various cocktail recipes for the Negroni mix.
Sibling Gin wanted something which would drive consumers to their online shop. The solution was an interactive shopping experience by way of a WebAR experience. This gave transparency to the company and brand, something which is increasingly popular among consumers today.
Interactive and engaging experiences are crucial to success within the immersive economy.
"For us, as creators and developers, it was critical that the user was able to enjoy a seamless journey from the second the SmartLabel was scanned. This was all uniquely solvable through Augmented Reality. "

Oliver Bruce, CEO & Founder of PinPoint Media
The Solution
First, PinPoint and Sibling Gin had a briefing to align on brand and campaign goals. The information gathered from that briefing was then used in an internal session. The PinPoint team then discussed how to incorporate Sibling's brand guidelines, designs and goals.
Sibling provided a few style frames, still images, animations and 3D objects. Which PinPoint then needed to piece together to create an Augmented Reality experience.
The team at PinPoint used ZapWorks Studio to create the WebAR experience, piecing the animated designs and video content together with ease. They also added a link to the product page allowing customers to browse the full range.
In the past, an AR experience could only launch through a downloaded app. This added a barrier to entry. Today, with WebAR all you need to do is scan the QR code, tap and enjoy the experience.
The experience included animated visuals, buttons and noises. Once launched, the user could move their phone to reveal the interactive elements around the bottle.
The experience included interactive elements such as video and animation. The videos gave additional information and context within the experience. One video shared information about the botanicals used and also what tonic is best suited to the gin. Another video allowed the customer to 'meet' the Sibling team and 'buy more' at the click of a button.
The Results
Number of scans 1,342
Average dwell time 5.34 minutes
Educate customers on Negroni Gin through animated content and video
Drive users to the Sibling Product Page to purchase alternative products via their online store
Encourage engagement and interaction with the Sibling brand
Create an original and engaging experience that puts them ahead of competitors
Another key outcome for PinPoint and Sibling was the additional customer insight and data that the AR experience unlocked for them. WebAR technology uniquely helps to solve part of the puzzle of understanding your audience.
Data such as age, locality, gender and time of interaction can be captured through WebAR. This can help organisations to better understand their customer base. The data linked the sale of a physical product and an online service to create an experience.
AR experiences can help brands to interact with customers both online and offline.
"Creating a smart label through WebAR for Sibling Negroni Gin proves how versatile and effective this medium is becoming. Bringing the Sibling brand to life we've ensured the user's journey is engaging, seamless and insightful at every touchpoint. We're starting to see a real demand for an integrated and diverse approach to content marketing. This has included implementing VR and AR within content marketing particularly within the direct-to-consumer markets."

Oliver Bruce, CEO & Founder of PinPoint Media
The AR experience was first designed for the Negroni bottle, with further designs to be created for the other spirit bottles, stay tuned for more AR experiences from Sibling Gin.
What's next for PinPoint & AR?
Building off the back of the successful Sibling Gin project, PinPoint now has a number of AR projects in the works, with ZapWorks Studio front and centre. Coming up there are a few very exciting projects that they're developing, but they may have to keep them under wraps for now!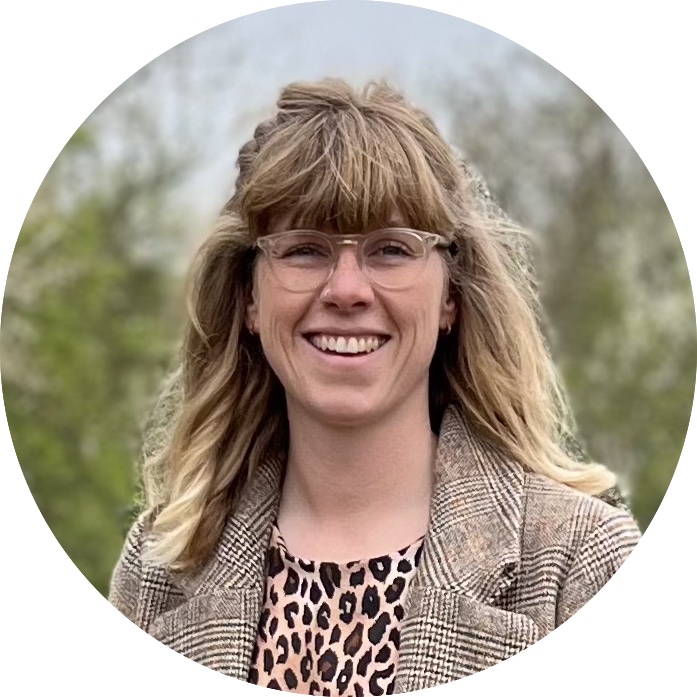 Emma Moore


Product Marketing Manager, Zappar