We're increasingly living in a world where we have a digital twin: we have our real selves and our digital personas that exist in social media and online and the value of being able to easily represent that digital person is growing. Which is why we chose to add the photorealistic 3D avatar creator platform, Avaturn to Zapworks Designer as our first applet.

The Avaturn integration gives anyone wanting to build more immersive WebAR experiences a new way to create realistic avatars from 2D photos in real-time. The integration is a major milestone in our mission to build the easiest, quickest and most affordable drag-and-drop tool on the market. The release is also accompanied by further updates to our UI ensuring our tool is as user-friendly as possible.

What are 3D avatars and how does Avaturn work?

3D, photorealistic avatars play an important role in immersive digital experiences, acting as our digital identity at work, in virtual worlds, spaces and communities. By partnering with Avaturn, Zapworks users now have the most complete, realistic and customizable Avatar experience at their fingertips. Without leaving Zapworks Designer, or needing any additional 3D software or processing, you can now instantly incorporate people and personalities into your WebAR experiences.
So how does it all work? Well, Avaturn is a smart tool that enables anyone to create photorealistic 3D avatars with the capture and upload of just a few selfies using your smartphone or tablet. These images are then quickly processed with AI to create a photorealistic render of your face that you can then pair with different body types, hairstyles, clothes and accessories to form your digital avatar.
This is a step change from other 3D avatar creators that are typically more cartoon-like and do not capture a photorealistic representation of you or your team. This isn't just a novelty either, photorealistic avatars help you to establish a human connection with your audience by adding an avatar of you or someone on your team to your AR experience for them to interact with.
These avatars can be added to any AR experience within our no-code tool, Zapworks Designer in just a few clicks.

What are some of the use cases right now for Augmented Reality Avatars?

AR avatars have a number of use cases right now, that can improve engagement, add more personalisation to your projects or campaigns and help your sales team drive more personalised conversations on a 121 basis.

1. Represent your digital self within WebAR experiences

If you're looking for a quick, simple and easy way to represent your digital self in the real world, then our new integration of Avaturn within Zapworks Designer can help. The Avaturn plug-in can be used to create avatars based on three selfies taken on a smartphone. These selfies are then processed through Avaturn with AI to create your realistic avatar.

Once created you can personalize your avatar with hair colour, accessories, and clothes. The customisation of skin tone, hair colour and style ensures that the tool is inclusive for those creating their avatars. This can help you to establish a human connection with your audience by adding an avatar which resembles you or someone on your team within an AR experience.

2. Improve employee onboarding with AR avatars that represent and introduce your whole team
Create experiences that represent your teams. Share a QR code for team members to use, which prompts them to take some selfies on their devices. These images will be uploaded to Avaturn to create a new avatar so you can imagine your teams as avatars without geographical or availability restrictions. Creating photorealisitic avatars that more accurately represent your team promotes inclusivity, making it easier for people to relate to each other, work together, and be together.
3. Create engaging social interactions by using avatars within internal and external business communications
Initially within business both internally and externally, people communicated through face to face connections. Today, that communication has had to evolve due to the impact of the pandemic causing a high number of people switching to remote and hybrid working. These factors have led to internal and external meetings being organised and hosted online rather than in person.
The digital tools for internal messaging, email and professional social media mostly use text-based interactions, but those fail to tell the whole story and lack a personal impact for the users, clients or partners.
Adding avatars to AR experiences, allows people to feel like they're interacting with another person, even if it's through simple actions. Avatars are the next layer to the humanization of our already-so-digital space. Communications between peers and colleagues can be transformed with the implementation of avatars within L&D scenarios, onboarding or sharing praise and celebrations within internal comms tools such as Slack. External messaging can harness the power of avatars such as booking in client meetings or as part of the customer service solution.
How does the Avaturn integration differ from other Avatar creators?

Add animations to your avatars within Zapworks Designer
Add animations that help your avatars express themselves within a 3D space. Choose between idle and on-tap animations. Idle animations are triggered as soon as the scene loads whereas "on-tap animations" trigger when the model is tapped. Screen UI buttons can be added to navigate between animations to create endless combinations of movements.

Introducing "Pose" as a still idle animation
You can now add a starting pose for your avatar within your AR experience. Opposed to the option to just add an idle animation, which would play as soon as the experience loaded. Now you can pick a still or position from the animation which will be your starting or idle pose. You can then combine the starting pose with the full animation if required as an action.

Create multiple scenes to showcase the multiple personality elements of your avatar
Export your avatar multiple times with different animations, outfits or hairstyles. Then add your different avatars to multiple scenes as part of the narrative of your experience. With screen UI, your audience can navigate through the different scene options available with ease. This helps to share a storyline or a narrative within your experience

And the best part?
Creating a realistic and animated avatar is free and also really easy to create –there is no code or expertise required. Previously to add a person to an AR experience you would have needed to create an alpha video. This process required advanced technology and a complex creation process. Updating an experience with an avatar will be easier, faster and far less costly than using live actors and alpha video.

How to get started with AR avatars in Zapworks Designer
Here's how to get started with AR/3D avatars in five simple steps:
Create a free Zapworks account by registering here.
Once in your account, create a new Designer project then open the applet drawer and click on Avaturn.
Create a new avatar by capturing 3 selfies or use an already existing avatar if you have already used the tool.
Customise your avatar with bodytypes, hairstyles, clothing, accessories and animations.
Click save and your completed avatar will be added to your designer scene as well as your 3D library. Hit preview to see you Avatar in AR
The team at both Zapworks and Avaturn are excited to see how you implement Avatars within your AR experiences. Share your Avatars on social media with #MadeWithDesigner and #Avaturn to showcase what you have created and inspire others to create their own AR Avatars.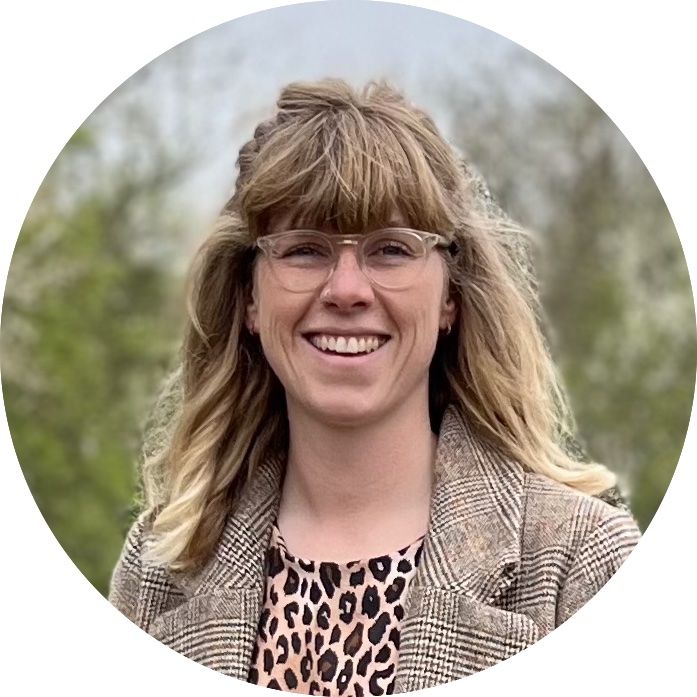 Emma Moore


Customer Success Manager, Zappar