April was an exciting month for us at Zappar, with everything from Zappar Creative Studio helping Lunchables take the Kids Choice Awards by storm to some awesome experiences from our Zapworks partners covering aeroplanes, boats and onboarding. Not to mention we had two very exciting and important milestones from Zapvision and Zapbox.
AR for Entertainment: Paramount - Lunchables

Objective: To entertain customers and drive sales.
Delivery Method: WebAR
Tools used: Zapworks Universal AR SDK for React-Three.js
Tracking Type: World Tracked

Benefits of AR:
Creates a personalised customers experience
Increases social shareability

Zappar Creative Studio created this accessible and compelling WebAR experience for Paramount and Lunchables to be displayed during the commercial time performance at the Kid's Choice Awards 2023.
Users were encouraged to drag different parts of the Lunchables to create a drum kit or put SpongeBob together and once competed they were encouraged to take a photo to share on socials.
AR for Artwork: Mike Daniel, Bunkhouse Collective - "Unlocking a New Perspective on Aviation"

Objective: To help bring artwork to life in an engaging and exciting way.
Delivery Method: WebAR
Tools used: Zapworks Universal AR SDK for Unity
Tracking Type: Image Tracked

Benefits of AR:
Adds an exciting and surprising element to passive artwork
Enhances user engagement

Mike Daniel of Bunkhouse Collective created this image-tracked experience to help bring the story of the Cheshire Cat aeroplane to life. A custom-commissioned piece of art for the aeroplane wasn't enough, Mike wanted to bring the Cheshire Cat to life. There is a deeper story that is in the works that will celebrate the world as our wonderland through the lens of aviation.


AR for Onboarding: Augmented Island Studios - The College of William & Mary's Mason School of Business

Objective: To add an engaging and immersive layer to the business school's onboarding.
Delivery Method: WebAR
Tools used: Zapworks Universal AR SDK for Unity
Tracking Type: Instant World Tracked

Benefits of AR:
Personalised experience
Enhances user engagement
Showing what the campus has to offer in an engaging way
Zapworks partners Augmented Island Studios worked with The College of William & Mary to exceed their MBA enrolment for the MBA class of 2025. In addition to their other marketing efforts, they decided they wanted to be the first school in the US to send out their admissions decision via an augmented reality experience. Applicants received an AR experience as part of their acceptance letter through the mail to add an exciting element and see A Day in the Life of an MBA Student in AR.
AR for Entertainment: Reality x Sodebo Voile - Route du Rhum 2022

Objective: To introduce as many people as possible to the world of trimarans and maritime races.
Delivery Method: WebAR
Tools used: Zapworks Universal AR SDK for PlayCanvas
Tracking Type: Instant World Tracked.

Benefits of AR:
Improved memory retention (70% higher than non AR)
Opened the world of boating to people in a fun and exciting way
Multiple hotspots allow large amounts of information to be shared simply and effectively
Using Zapworks, creative agency Reality worked with Sodebo Voile to create this exclusive and immersive experience for the well-known Route du Rhum Destination Guadeloupe 2022 maritime race.
This experience was accessed via QR code which was available directly on the Sodebo Voile stand in Saint-Malo. The first eye-catching effect is the 3D wireframe appearance of the trimaran (the boat) in the environment, when the sound was turned on you could hear the sea, the wind against the sails and the sea swells against the hull... you really feel like you are there! Activated through multiple hotspots this experience tested the knowledge of the user with a quiz and was shared on socials.
Zappar News

This month we had a few exciting releases, starting off big with the release of Zapvision, our new Accessible QR solution for people who are blind and partially sighted, which in partnership with Unilever is now live on Persil packs across the UK.
We also had our first in-person event for Zapbox, our affordable Mixed Reality headset. Where people came along for free pizza and beers and got to try it on in person.
Want the latest and greatest AR examples delivered straight to your inbox?
Subscribe to get an AR example every Wednesday that you can experience directly on your smartphone, including campaigns from brands such as Disney, Nestlé, North Face and leading Alcobev names.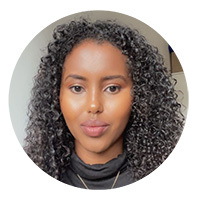 Nafisa Ahmed


Marketing Executive, Zappar