We're excited to be making the annual pilgrimage to AWE in Santa Clara again this year for what promises to be one of Zappar's biggest yet, from the global launch of the world's most affordable mixed reality headset, Zapbox, to updates on our next-gen tooling for AR/VR/MR developers.
Read on to get the inside scoop on Zappar at AWE 23.
Zapbox: The global launch
We're super excited to be officially launching Zapbox at AWE this year, after careful development, the product is now ready to be unleashed into the world, expanding the possibilities for MR enthusiasts and developers alike to reimagine how they create and deploy immersive 3D experiences.
We'll be sharing the latest updates and releases from the world of Zapbox, as well as giving more information on the roadmap and how Unity developers can start creating content for the world's most affordable mixed reality headset.
This year, Zapbox creator Simon Taylor will be taking to the main stage to demo Zapbox in its all-new form factor, showcasing its key features, functionalities and use cases. There will also be 5 Zapboxes up for grabs, which we'll be giving away live at the talk – don't miss out!
Read more about Zapbox's headline slot at AWE 23


Book a Mattercraft workshop
Zappar CTO Connell Gauld will be running public workshops on our next-gen tooling for AR/VR/MR developers, which we're calling Mattercraft.
Mattercraft provides a fully-integrated 3D development environment for building interactive experiences for the web, including WebXR. If you'd like to see what the future looks like for immersive tooling, from smartphone AR to content deployed to MR and VR headsets like Quest and Zapbox as well as 3D experiences for the web, book a slot below.
Welcome Reception
We'll also be sponsoring the Welcome Reception on the Wednesday evening (6:00 pm – 8:00 pm) where you can have drinks on us and take Zapbox for a spin. We'll have dedicated Zapbox demo areas set up with the latest releases so you can get a taster of what affordable mixed reality provides, including Zapbox's 100-degree field of view, Bluetooth controllers and full-colour passthrough.

XR Pioneers Dinner
We'll also be hosting our XR Pioneers dinner again this year at Pedro's Cantina (3935 Freedom Cir, Santa Clara) for the great and the good of the XR industry.
Over Mexican food and cocktails, we'll be talking through some of our latest releases, including Zapbox, Mattercraft and Zapvision, as well as discussing current and future industry trends.
Spaces are limited, but if you'd like to join us, drop us an email at contact@zappar.com

Where to find us at AWE 2023
This year we'll be camped out in room 207 (above the Hyatt lobby) where you can meet the Zappar team and get more info on our latest product releases. If you'd like to speak with the team at AWE drop us a line at contact@zappar.com.

See you there!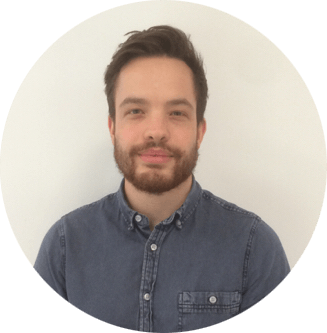 Dave Mather


Head of Marketing, Zappar