Welcome to the Zappar employee spotlight, a new series where I take you on a tour of the Zappar team, both old and new. This week I've tapped into a fellow marketing brain and new starter, Emma Moore; our ZapWorks Product Marketing Manager. Join me as I find out everything from her insights into the industry to her cartoon character aspirations and see just how many questions I can ask her in 60 seconds.
What is your role at Zappar?
I am the Product Marketing Manager working on the ZapWorks products.

What drew you to Zappar originally?
My friend Tom (Head of Customer Experience) told me about how great Zappar was as a company and that the role available was perfect for me with my experience in Customer Success and Training.
I was also interested in how tech can be used to solve problems, think creatively and create experiences. AR can be an interesting combination of storytelling, experiences and technology, so immediately this appealed to me with my background.
Zappar looks after it's people and provides excellent customer support and experience across the board. I started my career at Apple where I found that the people you work with and the customers you support provide the greatest energy and inspire you to grow. This is something I have also found to be true at Zappar.

So far, what has been your favourite project to work on?
I have really enjoyed working with different people within the team on project launches, some of which are still in production and so are still secret! During my first week, I was able to create a number of AR experiences, with the tutorials available and support from the team. But it made me feel like I was a proper AR developer! Or at least much more able and confident in using AR tools than I was at the start. It definitely gave me the confidence that I would learn what I needed to within my first few weeks at Zappar.
All about AR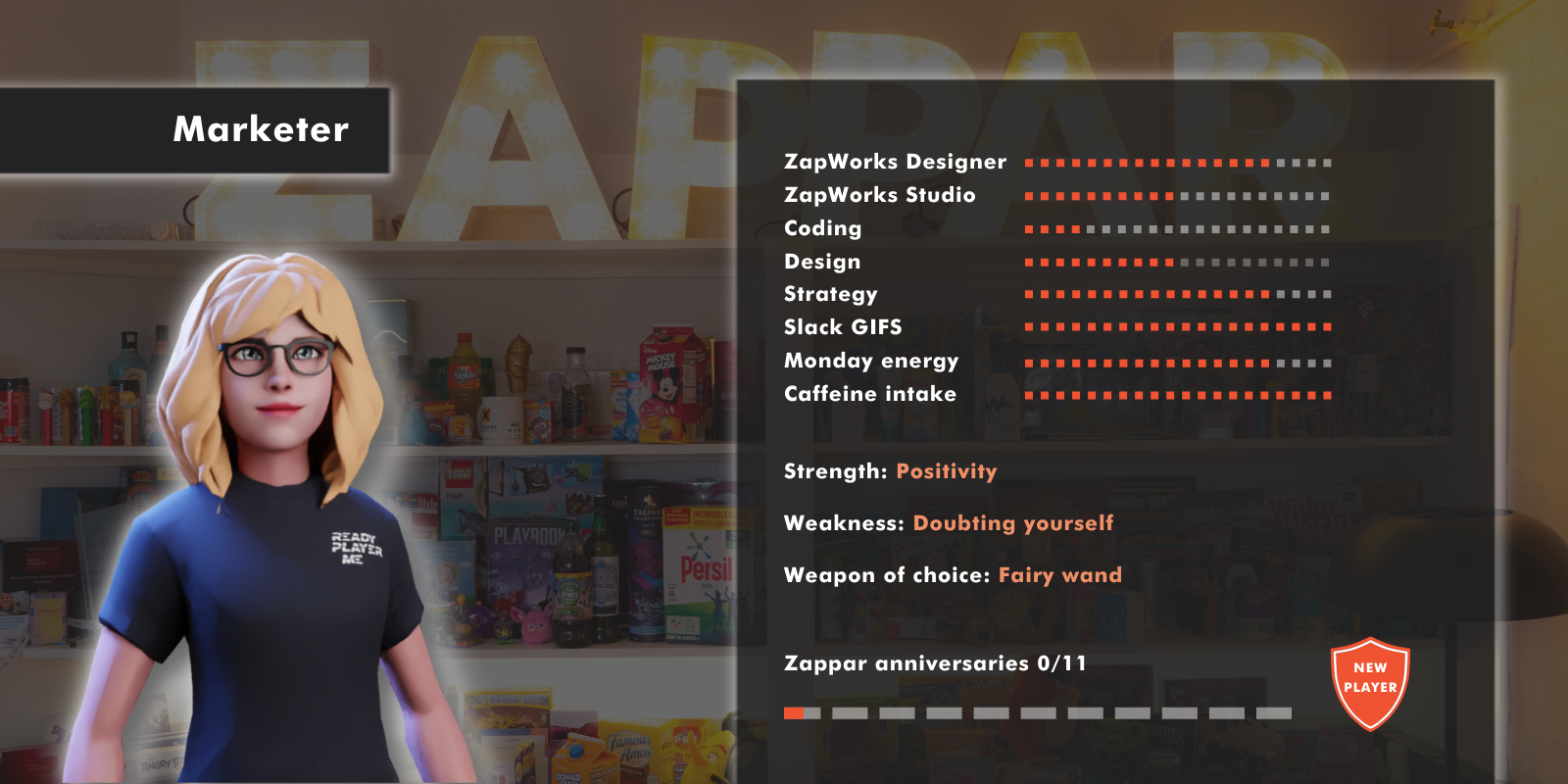 What was your first experience of AR? Did you think it would catch on?
My first experience of AR was probably Pokemon Go, which I only really used for collecting Pokemon and not really battling, but my husband loved it! The first experience that stuck with me was a glasses try on at Cubitts. I could try on various different glasses frames from the comfort of my home I coul helped me choose my frames before going to my eye examination. It was great to try so many on without being a burden or too much of a bother to the staff in the shop and also helped me try on stuff I never normally would!

How would you rate your AR creator skills; Novice, Intermediate or Expert?
I would rate my experience as Novice as I am quite able to create AR models and experiences if there is a tutorial or a guide to help me along the way. I am already much more confident in understanding how and why to use AR and also at creating experiences but there is still a long way to go. It is also a relatively new concept so that we can learn alongside the customers and those using our tools.

What is your favourite thing about working with AR?
There are no real boundaries of what you can and can't do. There will always be someone you know who can help you out with creating and launching your AR experience. There is so much potential and most ideas from customers and creators are unique! This is so exciting as it is a new space for people to create and discover.
AR is as much about being creative as it is being technically minded. This is an excellent balance for me, and for so many marketers, designers and others who use ZapWorks.

How have you found learning how to create with ZapWorks? What's been the best thing you've learnt?
Learning how to create has been challenging but really fun! It is so nice to be able to follow a tutorial where you pick up all of the critical elements of the product but at the end you have something to use and interact with. The best thing I have learnt is that ZapWorks, especially designer, is a tool anyone can use! It makes the idea of coding and developing much more accessible but also that I have the ability to create cool experiences with limited coding knowledge and experience.
In short, I have learnt that I have much more ability when it comes to creating AR than I expected. But also the idea that learning doesn't end with education. Every day you can learn something new. My focus now is how to move through the creative process and create my own AR experience (with no tutorials!).

Final Thoughts

With which cartoon/gaming character would you most wish to swap lives and why?
I would like to swap lives with Maui from Moana as he is able to change shape and become any animal. It means I could swim like a fish, fly like a bird and go invisible like a chameleon. It is basically the superpower of superpowers!
What advice would you give someone looking to get started in the industry?
To get started in the industry, ask people questions. Understand how and why AR, VR and MR are so useful in various industries. Once you understand how and why they work, you have a base understanding of why they will be essential in most industries. If you at least one of these interests you will be a great fit for working in AR. If you have a passion for talking, listening, problem solving, creating and developing you will be able to find the perfect role within the industry.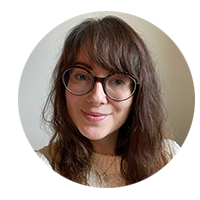 Grace Vassallo


Senior Marketing Manager, Zappar