It's been a short but packed month here at Zappar with our Creative Studio team augmenting everything from sustainability stories to the Super Bowl and our ZapWorks partners smashing it out of the park with incredible marketing and packaging campaigns.

Alongside this, we released yet another exciting addition to ZapWorks, with our new and improved world tracking implementation for the web now out in the wild for AR creators to use across ZapWorks Studio and our Universal AR SDKs.

Check out what February had to offer in our latest Month in AR installment:
WebAR for marketing: The Marketing Store – McDonald's Happy Meal® Sing 2
Objective: To surprise and delight customers by adding additional play value to paper Happy Meal toys.
Delivery Method: Custom WebAR splash screen via QR code
Tool used: ZapWorks Studio
Zappar Creative Studio partnered with The Marketing Store to deliver an engaging AR experience for McDonald's Happy Meals celebrating the release of the movie Sing 2. Designed to be accessed via WebAR to reduce friction the experience is launched via a QR on pack enabling customers to bring cardboard sets from the movie to life by creating their own 'grand finale' scene with a series of interactive props and karaoke.
WebAR for packaging: Accolade Wines – Banrock Station
Objective: To teach consumers about the incredible work that Accolade Wine and Banrock Station does to support the environment around the world.
Delivery Method: Custom WebAR splash screen via QR code on bottles
Tool used: ZapWorks Studio
The team at Zappar Creative Studio worked with Accolade Wine to create an experience for the Banrock Station brand. The experience was designed to communicate the value they place on sustainability and highlights the 130+ environmental projects Banrock is conducting around the world.

Launched from a QR code on the bottle label the customer can explore Banrock's global projects via a 3D world-tracked globe. Users can immersive themselves in the vineyard and its sustainability efforts through a series of videos while planting a virtual tree to interact and learn about the environmental benefits of reforestation.

WebAR for Alcobev: Michelob ULTRA – Superior Bowl
Objective: To engage consumers with in-store promotional materials.
Delivery Method: Custom WebAR splash screen via QR code on POS
Tool used: ZapWorks Studio
This month Zappar creative studio was back working with the team at AB InBev and Michelob ULTRA to create a new Payton Manning mini gaming experience, this time accompanying their new Super Bowl commercial Superior Bowl. Designed to be available in-store, through points of sales and across social media, customers can scan the QR code and test their bowling skills to know down the Michelob ULTRA bottles to collect cooler points.
WebAR for Packaging: Acute Art – KAWS Puffs X General Mills

Objective: To increase brand engagement
Delivery Method: Custom WebAR splash screen via QR code
Tool used: Universal AR SDK for Unity
ZapWorks agency Acute Art worked directly with General Mills, creator of Reece's Puffs, and the iconic artist KAWS on a pair of new box designs with augmented reality front and centre.
Activated via an on-pack QR code, hungry users are taken into a WebAR experience powered by the ZapWorks Universal AR SDK for Unity.
Using the box as the base, the KAWS Puffs augmented reality experience invites users to play an immersive game. Pieces of Puffs fall from the sky, and the user must tap to break as many Puffs as they're able before said pieces of cereal cause the Companion to sink into a bowl of milk

WebAR for Marketing: CGG – Tailings Geo Marketing
Objective: To educate and engage potential customers
Delivery Method: Custom WebAR splash screen via QR code
Tool used: ZapWorks Studio
Global geoscience technology leader CGG utilised ZapWorks to create marketing material for their TrailingsPulse solution, for the responsible management of tailings storage facilities. Launched via WebAR the experience allows customers to place a model of an example facility into the real world and explore the different ways the monitoring solutions work.

With a tap of a button, the solutions come to life along with an information card with details about each method and the regularity in which that particular monitoring is performed.
Product release: New and improved world tracking for WebAR
This month we were excited to share the Beta release of our new World Tracking implementation for WebAR across ZapWorks Studio and our Universal AR SDKs, for Unity, Three.js, A-Frame, Babylon.js, React Three.js, PlayCanvas and JavaScript.
This new approach is a 'from-the-ground-up' reimplementation that constantly refines an estimated 3D map of world points whilst also updating the position of the camera within that map.
This is a form of "Simultaneous Localization and Mapping", or SLAM for short. As just the first in many improvements to our World Tracking implementation for the web planned for 2022, we were excited to celebrate this milestone.
Want to create your own WebAR experiences?
ZapWorks is the all-in-one platform for creating, managing and publishing stand-out WebAR experiences. No-code, low-code or custom code, ZapWorks empowers your designers, developers and marketers to create immersive WebAR experiences, no matter their skill set or business objectives.
Get started with a 14-day free trial today.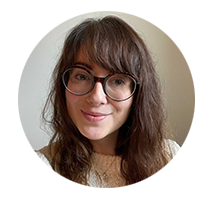 Grace Vassallo


Senior Marketing Manager, Zappar