It's been an exciting March here at Zappar, with our creative studio working on everything from avatar creators to bringing prehistoric dinosaurs back to life and into your home using the power of WebAR.
Our ZapWorks partners have equally been busy with AT&T telling their sustainability story using our three.js SDK, and CGG lending some AR magic to International Women's Day.

Last, but certainly not least, ZapWorks Designer reached its next major milestone with the introduction of world tracking.
All of this and more, in March's reel below. Enjoy.
WebAR for Events: Beiersdorf – Innovation Summit Avatar Creator

Objective: To entertain and engage by adding value to the Innovation Summit
Delivery Method: WebAR
Tool used: Unity
Zappar creative studio worked with Biersdorf to create a WebAR experience for their Innovation Summit. Launched via a QR code, the experience was broken down into two parts. Part one is an event teaser experience where users could 'save the date' of the event in their calendar. Part two involved an avatar creator experience built-in Unity, where attendees were able to create an avatar of themselves, choosing between multiple costumes and clothing options. All the avatars were then 'stitched' together to create a final landscape photo of all the attendees.

WebAR for Sustainability: AT&T – Carbon Neutral

Objective: To educate people on the incredible sustainability work done by AT&T and showcase their investment in wind power.
Delivery Method: WebAR
Tool used: Three.js
Utilising their existing marketing channels, specifically the paper bills AT&T sends their customers every month, this ingenious WebAR execution asked users to scan a QR code on their bill and track immersive 3D content to the paper.
The experience highlighted AT&T's sustainable credentials and their investment in wind power – thanking their customers and encouraging them to switch to eBilling to remove the need for paper bills

WebAR for Print: Anna Broadhurst, 'Vinnie and the Jazz' Record Sleeve

Objective: To showcase the capabilities of the ZapWorks Designer tool after its relaunch.
Delivery Method: WebAR
Tool used: ZapWorks Designer
Using her unique illustrations, our very own Anna Broadhurst created an experience to showcase some of the creative possibilities for designers and illustrators to augment their artwork using the newly released 3D capabilities of ZapWorks Designer.
Anna utilises the new 3D feature to place elements of her illustrations in 3D space, creating a captive and immersive parallax effect. The multiple scenes and transitions feature of the tool allows users to reveal a completely alternative piece of artwork, complementing the duality of the theme of the album.
WebAR for Packaging: Nestlé Smarties - Dinosaur Edition

Objective: To educate and entertain customers.
Delivery Method: WebAR
Tool used: ZapWorks Studio
Our creative studio team worked with the amazing people at Nestlé to create an AR experience for their new Dinosaur edition of Smarties. Activated from a QR code on the packaging, this experience adds an exciting layer of interactive content, giving kids and parents an educational way to learn and engage with the brand.
Combining both world-tracked and face-tracked elements, kids can place 3D dinosaurs in the real world, learning more about each dinosaur as well as trying on engaging face filters that can be shared on social media.

WebAR for a Social Cause: CGG – International Women's Day

Objective: To celebrate and generate more awareness around International Women's Day
Delivery Method: WebAR
Tool used: ZapWorks Studio
ZapWorks partners, CGG, used WebAR to enhance their company communications around International Women's Day. Leveraging Zappar's face-tracking technology, CGG encouraged their staff to take a selfie with one of the four face filters to share IWD solidarity all over the world and internally. This project really took off and helped bring a large, remote workforce around a common cause.

ZapWorks News: World Tracking in Designer

Alongside some of the amazing AR experiences produced this month, we also released our next major milestone for our no-code AR tool, ZapWorks Designer, bringing world tracking to the tool.
As well as the new creative possibilities the feature affords AR creators building world-tracked content specifically, it also gives them the ability to combine both image and world tracking types to create truly immersive WebAR experiences.
Want to create your own WebAR experiences?
ZapWorks is the all-in-one platform for creating, managing and publishing stand-out WebAR experiences – all from one place.
Get started with a 14-day free trial today.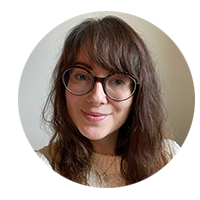 Grace Vassallo


Senior Marketing Manager, Zappar