September has been a great month for us here at Zappar as well as for our Zapworks community and we are delighted to be showcasing everything from sporting giants to virtual zoos this month. Not to mention a special shout out to our first piece of XR news - here at Zappar we had a great time trying out Jonathan Yeo's new Studio App.
If you would like to get involved and be in with a chance to feature in our Month in AR you can contact us via marketing@zappar with your projects, we'd love to hear from you.
AR for Sports: Minnesota Vikings Face Filters 2020
Objective: Increase fan engagement
It's NFL season, and we were delighted to work with the Minnesota Vikings again for the 3rd season running to bring their fans a new way to show their support through AR. By scanning a code via the Vikings app, fans can adopt different face filters from face paint to their very own Vikings style helmet.

AR for Retail: Sixty7 Peroni Beer Fridge
Objective: Product visualization
We worked with creative agency Sixty7 to create a product visualization tool for Peroni to demonstrate their beer displays in-store. Peroni representatives can now use this world tracked experience which allows retailers to place a Peroni beer fridge on their shop floor to encourage them to stock and display the brand.

AR for Retail: Motorola RAZR
Objective: Product visualization
For the launch of their new flip phone, we teamed up with Motorola to create an internal promotional experience for the new Motorola RAZR. A world tracked model of the phone can be placed in the room, which can be opened to explore the key selling points of the phone including its design and camera quality.

AR for Education: ECPI University - Virginia Zoo Augmented Reality Tour
Objective: Visitor education
Created by ECPI University for The Virginia Zoo this experience used augmented reality to bring people back to the Zoo virtually. Using the Zappar App, visitors can scan the photos of the parks favourite animals and unlock insider information and photos. While these zapcodes can be found around the zoo, they can also be accessed on their website for people who aren't able to visit.

AR for Sports: Carter's Yard - Queens Park Rangers: Have a selfie with Jude
Objective: Increase fan engagement
To keep the spirit of the game alive during lockdown, Carter's Yard used Zapworks to create an experience for Queens Park Rangers Football Club. By scanning the Zapcode, fans can try on a facepaint filter with the team's colours as well as the chance to take a selfie with QPR's mascot Jude, which can then be shared on social media.

XR News: Jonathan Yeo Studio App
It is amazing to see new immersive experiences like the JY Studio AR project. From portrait artist Jonathan Yeo, the app invites users to explore Jonathan's personal painting studio in immersive detail. Projects like this one are truly inspiring and are what will continue to push the boundaries of the XR space.
Final Thoughts

If our favorite experiences have inspired you to get creative with AR, then our Zapworks toolkit has everything you need to push the boundaries of design, both with and without code. Have an experience you'd like to share? Send your project to us via marketing@zappar.com.
Want to partner with Zappar to create experiences like this for your brand or clients? We'd love to hear from you.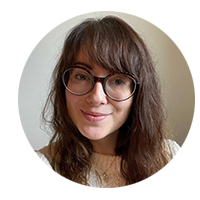 Grace Vassallo


Senior Marketing Manager, Zappar