October has been a big month for us here at Zappar, with all hands on deck to launch our all-new ZapBox Kickstarter campaign (only just over a week to go now!). We have also seen some amazing projects from our community ranging from a very seasonal day of the dead celebration to unique and innovative immersive journaling with AR.
If you would like to get involved and be in with a chance to feature in our Month in AR you can contact us via marketing@zappar with your projects, we'd love to hear from you.

Zappar News: All-new ZapBox Kickstarter Campaign

This month we launched our all-new ZapBox Kickstarter campaign and we have been overwhelmed by the support and enthusiasm from not only our community but from the industry as a whole.

If you haven't already check out our Kickstarter page for more information >>

AR for Entertainment: L.MichelleMedia: 2020 Life Film Immersive Journal Vol. 1

Objective: To experiment with immersive journaling

Created by L Michelle Salvant the 2020 Life Film Immersive Journaling series is a 10 volume collection of film, art, articles, music and more that is set to span 10 years, with a new journal released every year from 2020-2030. Captured using smart glasses they will cover a range of life topics including race, childhood trauma, faith, health and leadership. The journal itself is powered using Zappar's AR technology which allows readers to watch all 5 film entries.

AR for Packaging: Groove Jones: Victoria's Dia De Los Muertos Limited Edition Bottles

Objective: To drive brand awareness and sales

In another delightful Dia De Los Muertos celebration, Groove Jones worked with Upshot Agency to create an AR experience for Constellation Brands' Victoria Dia De Los Muertos campaign. Using WebAR to create a series of custom bottle labels that come to life in celebration for the annual Mexican holiday.

AR for Learning & Development: Takeda Pharmaceutical Company - Welcome Event 2020

Objective: To assist with onboarding new employees

We worked with the Takeda Pharmaceutical Company to create AR enabled postcards to assist with onboarding new employees by providing information about the company culture. Set up as a virtual gallery, employees can look around pictures of the offices themselves as well as finding out more information on global policies and the corporate philosophy.

AR for Packaging: Avenue C: Blume Honey Water

Objective: To drive brand awareness and sales

Created by creative agency Avenue C for Blume Honey water to educate and entertain customers via their packaging. By scanning the QR code, customers can see inside the Blume Honey Water brand, meet its founder for a virtual tasting, understand its mission, the sourcing of its organic ingredients as well as learn about its many sustainability initiatives aimed at supporting bees, beekeepers and the environment.
Final Thoughts

If our favorite experiences have inspired you to get creative with AR, then our ZapWorks toolkit has everything you need to push the boundaries of design, both with and without code. Have an experience you'd like to share? Send your project to us via marketing@zappar.com.
Want to partner with Zappar to create experiences like this for your brand or clients? We'd love to hear from you.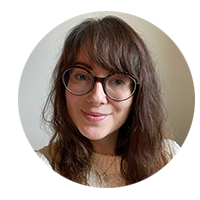 Grace Vassallo


Senior Marketing Manager, Zappar