July has been another busy month for the team here at Zappar and for our talented ZapWorks community, we have celebrated cartoon greats both old and new and seen some fantastic AR use cases from healthy living to tourism.

If you would like to get involved and be in with a chance to feature in our Month in AR you can contact us via marketing@zappar with your projects, we'd love to hear from you.

AR for Marketing: Warner Bros. 80 Years of Bugs Bunny

Objective: Increase brand engagement

To celebrate Bugs Bunny's 80th birthday, we worked with Warner Bros. to create this fun-filled campaign. Fans of Bugs can scan the QR to unlock a series of new and exciting content each day, from animations to Looney face filters, featuring classic Looney Tunes gags, like the Acme anvil and Bugs Bunny's carrot, to share online. The campaign also featured an Instant World Tracked experience, where the user can meet Bugs Bunny, check the mailbox and receive a virtual parcel.

AR for Packaging: Nestle Minions 70s Photo Filters

Objective: Increase sales and brand awareness

Continuing our work with Nestle we created this cereal box experience that allows young consumers to interact with the characters of the popular franchise Minions. Simply scan the box to unlock an array of different 70's themed face filters, with a fun Minions inspired polaroid photo border. Once the photos are taken, you are then given a chance to save them or to share them on social media, perfect for brand engagement. This experience is a perfect example of the power of AR when used for connected packaging, to find out more download our 2020 Guide to Connected Packaging >>

AR for Retail: 7-Eleven Slurpee Dance Partee

Objective: Drive customer engagement

This month we see the return of the Slurpee as we teamed up with 7-Eleven to create the new Slurpee Dance Partee, and fun and interactive way for customers to earn 7Rewards points. With the addition of a leaderboard, players can compete against others in this fun Slurpee dance game to win a range of great prizes.

AR for Marketing: Groove Jones - Corona Custom Sneakers

Objective: Drive customer engagement

Our partners at Groove Jones have been working with Corona Extra and the Texas Longhorns to give their customers a chance to win a pair of limited edition sneakers. Using a WebAR portal, sneaker fans were transported to a tropical beach scene, with a bucket of ice-cold corona between two beach chairs. They were then tasked to find the box of Corona hidden in the scene to get a sneak peek of the new custom shoes and for a chance to win a pair.

AR for Social Cause: FlyAR - Tartu, Healthy Boost AR

Objective: Encourage healthy lifestyles within the city

ZapWorks users, FlyAR created this project for the Estonian city of Tartu to encourage health and fitness in the city. Locals and visitors can access a 3D map, showing them where all public outdoor gyms and sports grounds are located and as well as an animation of different exercise moves. The experience has a map that includes 3D animations of Tartu's well-known landmarks, as well as map links that can be opened to show a 360 image of the area and grounds.

AR for Marketing: Brand Method Mandurah Recovery Campaign with Justin Langer

Objective: Encourage local tourism

As part of a campaign to encourage more tourism to the Australian town of Mandurah, AR Production house, Brand Method used ZapWorks to create an AR-powered experience for the locals to feel more involved in their community. By scanning a QR code, the experience opens up to a video of famous cricket coach Justin Langer, as he explains why he loves the city and how we can get involved and spread the message to increase the tourism in Mandurah. Once the video ends, there are different options to get involved, including campaign assets and shareable photos. These link to the main website where you can access more information.
Final Thoughts
If our favorite experiences have inspired you to get creative with AR, then our ZapWorks toolkit has everything you need to push the boundaries of design, both with and without code. Have an experience you'd like to share? Send your project to us via marketing@zappar.com.

Want to partner with Zappar to create experiences like this for your brand or clients? We'd love to hear from you.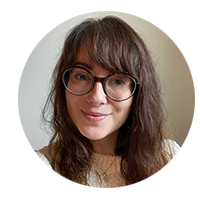 Grace Vassallo


Senior Marketing Manager, Zappar