And so the 2023 PAC Awards in New York has drawn to a close.
It was our first time attending the awards which celebrate packaging design and innovation in all its forms. As a not-for-profit institution with a rich 70-year history, the team at PAC Global gathered the great and the good of the industry together to discuss and celebrate the state of and indeed future trends in the industry.
The tone and style of the event is very much led by its charismatic figurehead and CEO, James Downham: a packaging veteran with a pastoral charm and calming demeanour that creates a safe space for industry leaders to openly share learnings and real-life anecdotes away from the puff of endlessly positive case studies and corporate chest-beating that can often overwhelm these sorts of functions.
This year PAC was championing its IOU charter around inclusivity, equality and accessibility in packaging brand design and innovation amongst other topics on the agenda around sustainability. There were inspiring talks and panels led by industry leaders in the push for more accessible packaging from Pete Mathews (Brand Design and Operations Director for Kellogg's); Sumaira Latif (Company Accessibility Leader for Procter & Gamble); and Marc Powell the Accessibility Lead at the RNIB whom we're lucky enough to have worked with in the research and expert assessment that has gone into our Zapvision solution (more on that later).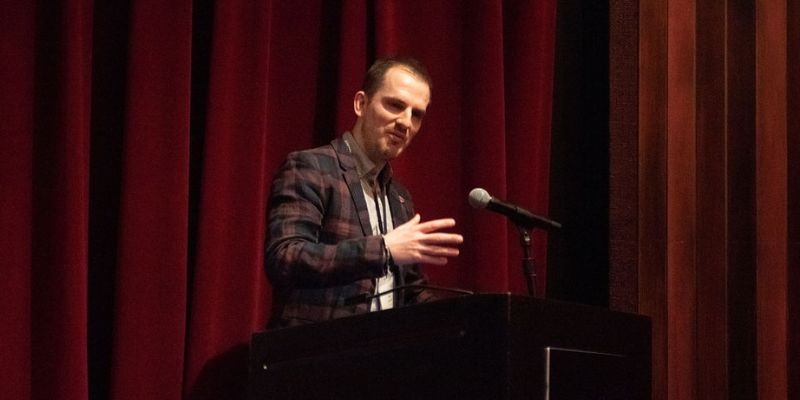 Javier Pita (CEO) gave an impassioned and inspiring talk on the Navilens story and first look of the new developments for their solution as they continue to pioneer work in the space when it comes to way-finding and packaging solutions for the blind and partially sighted.
Miguel Arevalo (Packaging Sustainability and Innovation Lead at Google) spoke to the incredible goals the business had set itself in its efforts to enable a plastic-free and fully recyclable packaging solution in hardware by 2025. There were thoughtful talks from Fe Amarante (Experience Design & Production Lead for Coca-Cola) and Brandi Parker, (Head of Sustainability) at Pearlfisher; and the day was closed out by a brilliant panel featuring Brad Weaver (Global VP Commercial Innovation) and Lenny B. Conil (Global Director Packaging Innovation) from AB InBev, alongside Brent Heist (Head of Packaging Sustainability at P&G) to talk about their net zero journey and ambitions.
And amongst this esteemed list of subject matter experts there was also time for Sarah Masters (Digital & E-commerce Director at Unilever), Mark Hewitt (Co-Founder of CEC) and I to introduce our Zapvision solution and talk about how Unilever, as the world's biggest CPG brand, are bringing Accessible QR codes to there connected pack program. And whilst we were at it we were delighted to collect a Best In Class Award for IOU Universal Design for Unilever's new Comfort packaging featuring our Zapvision solution and Accessible QR codes.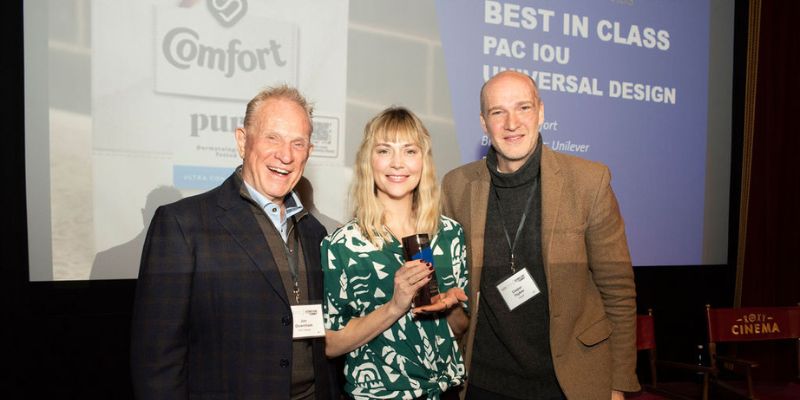 PAC's ethos and clear purpose around their IOU charter is to champion packaging design by everyone, for everyone. Simple right? That really resonates with our perspective at Zappar and so we were delighted to sign the IOU charter along with a growing number of global brands and thought-leading businesses. With Accessible QR, at Zappar, we're trying to help deliver part of this mission in providing product information to blind and partially sighted people on packaging through our single code solution. What we know and understand from our years of working with large global corporations in the packaging world is that for any solution to work it needs to be easy and affordable to implement at scale with low additional operational overhead within the production process and brand management oversight.
The beauty of creating this new visual superpower for QR is that it can piggyback off a companies existing connected pack capability and therefore a known and existing code system and infrastructure. There's no need to introduce a new code scheme.
What's more, with GS1 digital link QR codes becoming the machine-readable code of choice within the retail and packaging world now and over the next five years, our Accessible QR solution fits seamlessly around an industry-wide trend and offers even more value to brand owners and ultimately their end customers.This is about building a single Accessible Code solution to be placed on pack with multiple use cases for brand owners.
At the PAC Awards we were also delighted to announce for the first time our ongoing work with Microsoft to integrate our Zapvision solution into their SeeingAI app which is already used by the blind and partially sighted people across the world.
Our Zapvision SDK is something that we're making available as a royalty-free license for any app developer to integrate into their app. As we've learnt through our experience with AR, it's important to make the technology available so it can be used readily where it matters most to the people using it. We want to meet the audience in the apps that they already use and we're delighted that our solution will soon be coming to SeeingAI.
This is about making the technology available to everyone, everywhere and we're looking forward to working with other partners in this regard. We do also offer the Zapvision app for free which is already available now on iOS for anyone wishing to try the solution.
There was lots to learn from the PAC Awards that can inform our thinking around Zapvision. One thing we know from our own experience after over a decade in delivering augmented reality and working with custom codes schemes is that your work is never done. There are always new edge cases and improvements that can be made as devices and cameras continue to improve. Being able to design a solution for blind and partially sighted people for packaging that can make a real difference to their everyday lives is a privilege but also a responsibility. It's not one we take lightly.
We know that there's more to learn and incremental improvements that can be made to our solution from user feedback as we've already learned: with the help of fantastic organisations like the RNIB and the research we've conducted with blind and partially sighted users as well as their expert assessment process we know we're on the right path.
We must say a huge thanks to PAC Global and the entire team that put the event on - these things are months in the planning and gone in a flash. We were delighted to win the award with Unilever for Zapvision and be given a platform to tell our story and speak to so many leaders in the industry. Together we have an opportunity to consign the time when access to product information by blind and partially sighted people to history. With Accessible QR codes we can make genuine quality-of-life improvements to 100s of millions of people the world over. With the increase in connecting packaging and move to GS1 digital link QR codes there is a moment in time now to be able to deliver this solution rapidly at scale.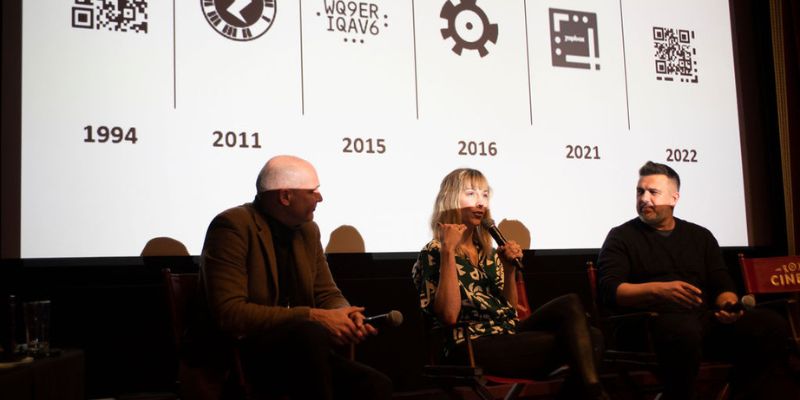 Thought leading brands like Unilever are leading the charge and helping lead the industry. It was fantastic to see that awarded by the judging panel at the awards. We're excited to have seen such a positive response from other brands which we hope will join this mission to make access to information on packaging a basic human right for everyone.

You can find out more about our Zapvision solution here. If you'd like to talk to us about how you can incorporate Accessible QR into your packaging strategy please contact caspar@zappar.com and we'd be delighted to talk to you.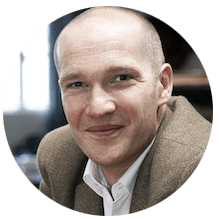 Caspar Thykier


Co-Founder & CEO, Zappar