In this employee spotlight I sat down with, Chris Holton; our ZapWorks Product Director. Join me as I find out everything from his first experince of AR to his favourite cartoon character and of course see just how many questions I can ask him in 60 seconds.
What is your role at Zappar?
I am the Product Director at Zappar. My role is primarily focused on building out the ZapWorks Platform, which includes the creative tools as well as all the supporting services that help to power the ecosystem. I also work closely with the heads of the commercial departments to ensure that we have a strategy that drives business growth. I also fulfil the role as the Product Manager for ZapWorks Designer, and so much of my time over the past couple of years has been spent working on that product with our amazing designers and software engineers.

What drew you to Zappar originally?
When I first joined Zappar they had just released the first version of ZapWorks and were looking for a Product Manager with experience in growing a Saas platform. The opportunity to work on such an incredible product was very enticing, and to be part of a journey to take really interesting technology and help to shape the experience and build a new business vertical. Zappar is also full of incredibly talented engineers and really respects that discipline, so I was excited about getting to work closely with that team.
So far, what has been your favourite project to work on?
A few years ago we took the decision to completely reimagine ZapWorks Designer and what a modern, innovative, fully-featured no-code AR tool could be. We have learned a lot of lessons over the past couple of years but it has been so rewarding to take that idea and build out the team, explore different paths and see it all come to fruition with customers building and getting value from the product.
All about AR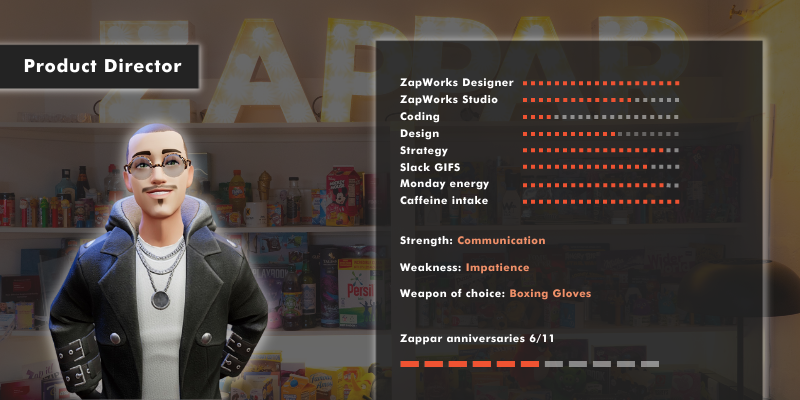 What was your first experience of AR? Did you think it would catch on?
I was actually not hugely knowledgeable about AR before I started interviewing with Zappar as this was quite a few years before it became more prevalent in the mainstream. Many of the first experiences therefore came from seeing the work of the Zappar Creative Studio. This was back in 2016 but the team was lightyears ahead of anything else I had seen before. Zappar's original Creative Director, Lucas, had really pushed the boundaries of what an AR experience could and should look like, it became something magical, interactive and completely immersive. I did of course think it would catch on, but there were lots of barriers in the way at the time. For instance, in 2016 AR needed to be experienced via an app, which caused a lot of friction in the end user experience. AR also involves a design language and context that needs to be learned, and we saw lots of examples of AR that didn't fully offer the payoff that users wanted. With the launch of WebAR and a new wave of talented agencies that really understood the anatomy of an immersive AR experience, I knew that it would be big.

How would you rate your AR creator skills? Novice, Intermediate or Expert
I would say I was pretty experienced! Thankfully I know my way around the ZapWorks ecosystem. I haven't built any commercial projects myself but I have been working in and around the sector for a while now.

What is your favourite thing about working with AR?
It is the combination of interesting technology: computer vision, 3d graphics, animations, as well as the creative people that take an idea and turn it into something magical.

How have you found learning how to create with ZapWorks? What's been the best thing you've learnt?
It's been an incredible journey. I became really proficient with ZapWorks Studio when I first joined Zappar and helped to build out our strategy for learning materials that was super impactful for increasing adoption of the product. There are so many principles that you have to understand that go into creating an amazing AR experience, so building my skills in each of those areas has been awesome.
Final Thoughts

With which cartoon/gaming character would you most wish to swap lives and why?
I would say Pumba from the Lion King. I admire his problem free… philosophy…

What advice would you give someone looking to get started in the industry?
This is a great industry with lots of creative people and there are so many opportunities to get involved building something. You will learn so much building an AR experience, and it's easier than ever with no-code tools such as ZapWorks Designer. I really believe doing so is key to understanding what makes a great AR experience and why. Also to try and understand a bit of the vocabulary. There is unfortunately a lot of jargon in the sector that can make it feel more complicated than it is, way too much future gazing, and a lot of people in the industry that haven't really built anything. My advice is to focus on building a campaign with the incredible technology that we have today rather than looking 3-5 years into the future of what might be possible.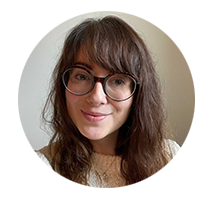 Grace Vassallo


Senior Marketing Manager, Zappar