This week we have added to our growing ebooks hub, releasing - From proof of concept to global execution: How to build a scalable XR strategy in your organization. This guide has been designed to arm you with a better understanding of how to build a scalable XR strategy within your organization and give you a foundational blueprint to establish an operational framework for execution.

The brainchild of our Zapbox Product and Sales Manager and Nestle's ex-Immersive Experiences Lead, Rich Hess and Head of Customer Success, Tom DeFraine, this comprehensive guide will take you through everything from building your team to measuring the success of your XR strategies.
Through all the explosion of Metaverse and Web3 platforms and use cases, it can all be a bit disorientating on where to start? What to build? And where to spend your innovation budget? That will truly be transformative and what will be a marketing gimmick? It's easy to dive right in and launch an immersive campaign, an NFT, or an event in a virtual world – and there is some merit in the press that comes with it – but it's important to ask what is going to lead back to tangible results and return on investment. How will XR help you build new business models, enable digital transformation, and ultimately build a better relationship with consumers and help your bottom line? We hope this guide provides you with a wealth of insight into some of these questions."

Rich Hess, Zapbox Product and Sales Manager

Building an XR strategy

Find out how to build a scalable XR strategy within your organization with the frameworks and internal processes to set your teams up for success as well as what resources, training and tools you'll need along the way.

The current state of XR
From business adoption to the metaverse

Prepare to implement your strategy
Create a centralized approach

Building your internal XR team
Hire for the right roles from the right places

Getting internal buy-in
Storytelling over a hard numbers approach

Measuring and tracking success
Frameworks, analytics and customer success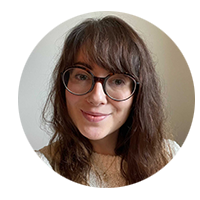 Grace Vassallo


Senior Marketing Manager, Zappar