Volvo Cars vision is the freedom to move in a safe, sustainable and personal way. To achieve that we are using real-time 3D technology and Virtual Reality to reshape the traditional processes and methods starting from early concepts, design, R&D, manufacturing, right up to consumer-facing applications.
More common in commercial projects such as car configurators, and car visualisers, we use this technology for prototyping and research into UX driver-oriented XR projects. Moreover, this research has articulated many of the design and human-centric challenges that have not existed in XR applications for driving before.
First of all, as we always put safety first, it was crucial to make sure that there was no latency, and that the head-tracking was accurate. For the in-motion car environment, there are several challenges to overcome, including motion sickness, user trust and social acceptance.
The ARCAR project in collaboration with Varjo, presents an ideal solution to the challenges we've mentioned, with high visual quality, tracking, and latency, which enables research on other aspects such as remote collaboration, the social aspect of virtual collaboration, trust in safety systems, and interaction in future self-driving cars.
By using the same toolchain for design reviews, engineering, simulations and selling cars and services, we are able to connect the modules at different project stages, enabling us to share knowledge and work in a more efficient way.

Creating XR applications with Unity

We have created an internal tool called Product Simulator, made in Unity, which acts as back-end support and connects modules, such as vehicle functions, vehicle dynamics, user interface, sensors, doors, etc. Unity is used for generating environments, rendering, animation, dynamic content, and scene creation at various stages of the lifecycle.
The automotive industry is one of the most traditional industries, with little incremental innovation, with most processes remaining the same for decades. As a company focused on safety, personalization and sustainability, there is a high demand for quality, usability, and safety features that need to be tested up to the finest detail.
Our department, the Human Centric Lab at Volvo Cars, focuses on democratizing tools and methods, such as virtual engineering, simulations, real-time 3D, and fast prototyping, for innovation and better user experience. We are putting the user in the middle of the experience, to analyze and optimize the process with an instant feedback loop.
This allows us to perfect everything from ergonomics, user interfaces and design to driver attention, driving experience and potential distractions. We are able to test different in-car display concepts, self-driving car services, and simulate different mobility scenarios, at different stages of ideation, concepting, and development.
It's now possible to build AR content using Zappar's world-leading face, image and instant world tracking technology with Unity.

Using VR & AR to improve efficiency

By creating this pipeline designers, engineers, researchers can collaborate earlier in the process, mitigating the problems as well as being able to re-use assets for different purposes. For example, the same assets used for design review and product validation can also be used for safety considerations.
With a broader toolchain, Volvo Cars is able to streamline the production and validation workflow by improving accessibility and knowledge sharing, resulting in faster design iterations and function validations as well as user testing. Whilst also providing a good data flow which leads to a more immersive user experience and reducing the need for physical prototypes and test vehicles. This pipeline can be used on a range of devices, from mobile phones, to simulation rigs, and XR – allowing for car setup on the road.
By democratizing these tools, more cross-departmental activities are able to follow the process from the beginning, all with their different requirements on immersion, visual quality, environment complexity.

The VR headset

To be able to use VR and AR for product design review, UX testing and safety validation, Volvo Cars needed high visual fidelity and high resolution. For that, we partnered with Finnish VR startup Varjo. We collaborated on a research project, working with Varjo XR-1 headset to be able to drive on a road and experience car dashboard concepts, heads up display prototypes. As well as test driver behavior in different scenarios by placing virtual objects such as cars, large animals in front of the car, which feel real to both the human driver and the car sensors and cameras.
The main requirement, from the design and UX department, was to be able to evaluate different user interfaces and interaction methods, and for that to happen, the resolution had to be high enough to be able to read and drive. At that time only the brilliance and quality of the Varjo headset, as well as the low latency and color calibration, enabled XR to be used for this product validation. After several trials it got to the stage where the latency was so low, and the content so photorealistic it made it hard for the human to tell apart what is real, and what is not. The state of the art eye-tracking systems in the Varjo headsets could also be used for evaluation by collecting data on interactions.
By achieving this, we are able to test ideas in the real world, or our design studio, at a much earlier stage.
Experiencing a vehicle in a truly immersive VR environment, the engineering teams, researchers and designers can collaborate across departments to speed up the iterative process and workflow, reducing costs and time with every vehicle model. They can conduct research, design, modeling, prototyping and user testing to validate ideas virtually in ways that would be too costly, impractical, or impossible to recreate in the real world.

XR for a remote world

In the times we are facing now, with the impact of the pandemic seen across the world, there has been a big transformation in how we work, how we communicate, how we purchase and how we travel. Remote collaboration is more important than ever, having teams operating from different corners of the world, we are now able to collaborate in a virtual environment, looking at the same product, using the same tool, and performing design reviews, and product validation together. By using AR & VR products including Varjo, Unity and evaluating new tools such as MeetInVR, we can be in the same room with our colleagues, have workshops, and transform our traditional tasks in VR. We are able to see real-time reflections, and shadows of our 3D models, annotate, model, and change prototypes and car parts in the moment.
Immersive VR and 3D experiences are also used with great success for consumer-facing applications such as sales and marketing. They can allow potential customers to experience the cars in different contexts and interact with the features, as well as configuration - providing unlimited options. The assets created from the simulation can also be used to form marketing collateral as well as the information retrieved from testing providing valuable insight for campaigns.
The pandemic has also affected how customers engage with car dealers, therefore the same tools we are using for design and engineering, can also be repurposed for customer interaction as well as remote assistance.
In the research and innovation domain, we can test and research various scenarios and services. This allows us to be able to look ahead, and feel that we are building the future of the automotive industry, whilst being able to test it as close to the real interaction as possible, on the road, where gravity and other challenges are present.
Timotei Ghiurau: Lead Virtual Experiences and Innovation, Volvo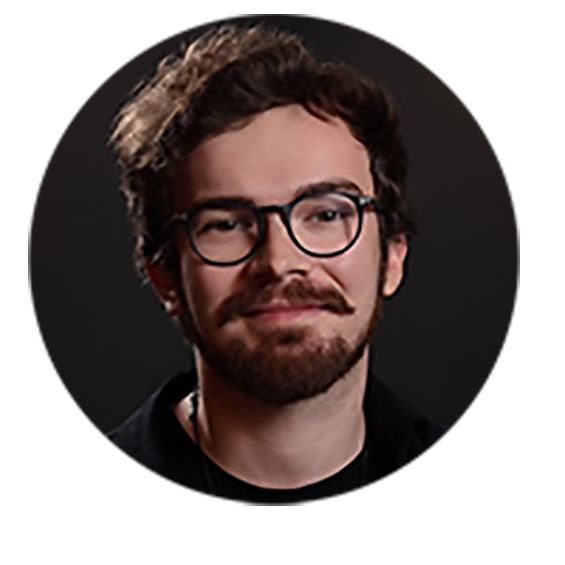 Timmy Ghiurau


XR Lead, Volvo