We've had an exciting start to the campaign so far, we've passed the 350 mark for backers, and are closing in on 50% funded. We want to thank everyone who has already pledged their support to the project, it means so much to us.

All-new ZapBox in the press

"Zappar is one of the pioneering companies bringing XR solutions to more organizations and XR experiences to more people."
- Jon Jaehnig, AR Post

"Zapbox is Back. Zapbox, the "cardboard of AR," enables 6DoF "pass-through" experiences with a smartphone."
- Charlie Fink, Forbes

"The ongoing race for affordable mixed reality just got a little faster—Zappar is making sure of it."
- Darragh Dandurand, VRScout

Big news from Apple…

Apple held their launch event for the iPhone 12 yesterday, and we're pleased to say from the details we have seen that all of the models look like they will be great devices for ZapBox.

As usual there's a bump in CPU and GPU performance which will ensure a smooth ZapBox experience even with more complex and detailed content, and they're all lighter than the previous versions so will be even more comfortable on your head.

The screen resolution of the base iPhone 12 has been increased significantly from the base iPhone 11, and now offers 460 ppi (pixels per inch) compared to the 326 ppi of the iPhone 11. This is a significant difference that should offer a noticeable increase in clarity for ZapBox content.

All of the iPhone 12 variants include an ultra-wide camera which is likely to remove the need to use the camera adapter on these devices, so getting started with ZapBox will be really quick and easy.

The model that has us particularly intrigued is the iPhone 12 mini. Along with being the cheapest (although clearly still not a budget device at $699/£699...), it also packs the highest density screen at 476 ppi screen, the ultra-wide camera, and offers the same CPU and GPU as the rest of the lineup. At just 133g this is the lightest flagship-performance iPhone for quite a while so we would expect this to be ultra-comfortable with ZapBox.

The iPhone 12 Pro is the other interesting model worthy of a mention, as it brings with it the LiDAR sensor that promises accurate real-time depth maps. We'd really need to experiment with this to see whether we could use that data to enhance ZapBox, but from the initial information we have seen it appears the field-of-view is sufficient to cover the standard "wide" camera field-of-view, but not the ultra-wide camera we will be using, so we may not have full-frame depth map coverage. It will still be interesting to get hold of a device to experiment!

At the top end of the scale, the iPhone 12 Pro Max also has the LiDAR sensor and should still work well for ZapBox, but is pushing up towards the height and weight limits that we'd recommend for an ideal ZapBox device.

We'll get an iPhone 12 mini on pre-order and report back here to see if it is as good in practice as it appears on paper.

ZapBox for Entertainment

We had a question from one of our backers asking if the headset could be used to watch a movie in VR using apps like Cmoar. This prompted us to give it a go...
Caspar gave this app a try and found it worked brilliantly on the ZapBox headset, the FOV was large enough to have the entire screen and some of the environment in view. Whilst we're not currently planning to make any sort of official VR shades to block off the peripheral vision, for the full cinematic experience you can always just dim the lights and eat loads of popcorn…

What else can you do with all-new ZapBox...

ZapBox for Education
All-new ZapBox is perfect for educators who want to introduce immersive technologies into their classroom and with such an affordable price tag it's easier than ever for schools to find new and engaging ways for children to interact with their learning materials.

Why not try:
Xylophone
Engine Builder
Aquarium
Mission Mars
<< Visit our Kickstarter page >>

ZapBox for Gaming
All-new Zapbox can also be a perfect vehicle for gaming experiences with MR showcasing the benefits of its immersive nature allowing compelling digital stories and explorations taking place right in the world around you.

Why not try:
Mini Golf
Soundwave Revolution

<< Visit our Kickstarter page >>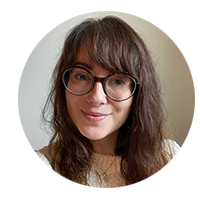 Grace Vassallo


Senior Marketing Manager, Zappar