Today, I'm excited to announce that Zapbox, the world's most affordable smartphone-powered XR headset is available to buy online and is shipping to the US, UK and EU.
We've spoken about Zapbox a great deal over the past couple of years, highlighting the gap in the market for affordable reality and…well, it's with great pleasure that we can now say that Zapbox is out in the wild and bringing that mission to life.

What is Zapbox?

Simply put, Zapbox is the easiest and most affordable way to experience mixed reality. Priced at just $79.99, Zapbox changes everything you know about XR. Zapbox is a smartphone-powered headset that offers capabilities previously only associated with much more expensive headsets. This significantly lowers the barrier to entry for the 100s of millions of developers, designers and XR enthusiasts who already own an iPhone 11 or above*.
Zapbox opens up next-generation immersive 3D experiences to everyone – from creative technologists seeking greater immersion in their creations, to the College or University lecturer who wants to bring their learning to life in an engaging and interactive way, to corporate teams who want to make their training and development programmes more blended, immersive and fun.
With Zapbox, the possibilities are limitless.

Key features
Despite its affordable price, Zapbox offers a range of powerful features that rival more expensive headsets. Here's some highlights…
Two Bluetooth Controllers
We're especially proud of the two 6DoF, Bluetooth controllers, that come with 6 inputs that mirror the inputs of other popular headsets. This means you can more easily port existing Unity projects to Zapbox and interact with objectives, shapes and colours in more immersive ways.
The controllers contain 'triggers' to pick up and release content as you would do on a Quest and make 6Dof interactions more enjoyable and realistic.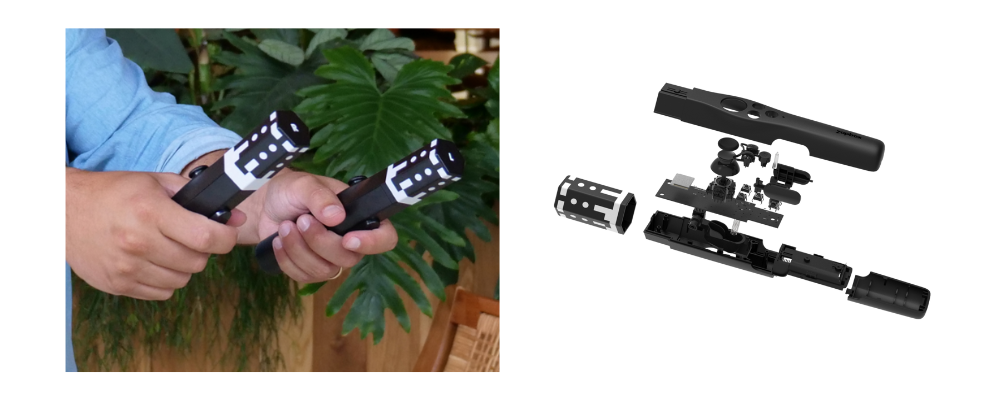 Full-colour passthrough
One of the remarkable features of Zapbox is its full-colour passthrough, which provides a truly immersive and visually stunning experience. This feature allows users to see the real world around them with vibrant colors and sharp details, seamlessly blending it with the virtual elements of the mixed reality environment.
The quality of the full-colour passthrough in Zapbox is comparable to that of the Meta Quest Pro, and users can enjoy the same level of visual fidelity and realism at a fraction of the cost, making it an affordable alternative that doesn't compromise on quality.

Lightweight and sustainable
Zapbox is easy to set up, easy to store and easy to onboard and updates with you as you update your device. As new smartphones are released with improved processors, better cameras, and enhanced sensors, your Zapbox experience will also benefit from these advancements. With Zapbox you'll be able to leverage the latest smartphone features to enjoy more immersive and visually appealing mixed reality experiences without the need for frequent hardware upgrades.

Build in the world's most popular game engine
Zapbox is a developer-first headset that offers a variety of tools and features for developers to create immersive experiences. One of these tools is the Unity XR SDK Provider plugin, which allows developers to easily transfer content from other headsets. But Zapbox doesn't stop there, we also have plans to add support for WebXR, OpenXR, and PCVR Streaming in the near future. This will give developers even more options to create content and ensure that Zapbox can work with existing ecosystems. With these tools and features at their disposal, developers can create truly engaging and captivating experiences for users of all ages.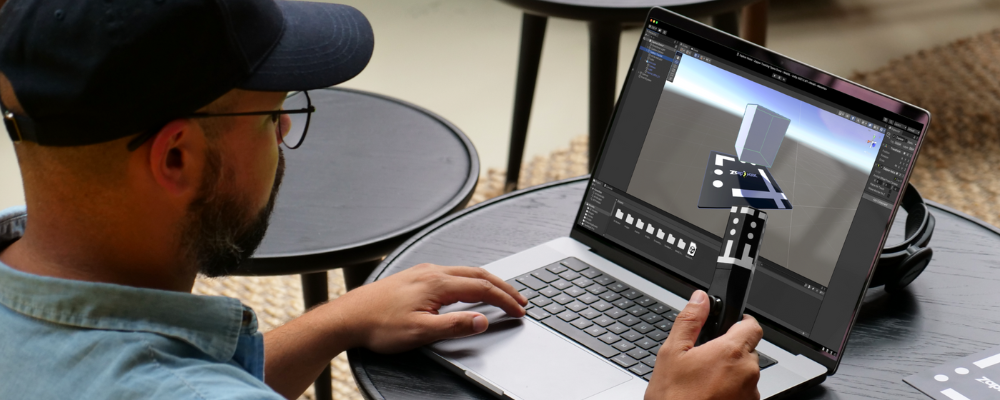 Who's Zapbox for?
Zapbox clearly has a lot of possibilities and use cases, but at its core, the aim of Zapbox is to make mixed reality accessible to more developers and users. We want more people to experiment with mixed reality as headsets continue to evolve.

Here's how we're thinking about Zapbox:

1. Zapbox is an iPhone accessory that serves as a gateway into mixed reality. If you already own an iPhone 11 or newer, you can use Zapbox to transform your phone into a mixed reality headset for just $80 (plus shipping and taxes). With full-colour video pass-through and two fully 6 DoF controllers, this is the most affordable way to experience mixed reality.

2. For the corporate community and vocational learning it's a great headset option that's affordable, easy to onboard into your infosec process and perfect for conferences, events, learning, training and development and general XR prototyping. Supplement your Meta Quest Pro with a dozen Zapboxes for the same price. The controllers have the same inputs and they both support Unity. What's not to love?

3. It's a playground for tabletop activities. These don't necessarily have to be fully-fledged and long-form games. They can be creative tools for self-expression (we've got an Open Brush port on the way) or fun little interactions like our ZapBlox demo. With our Unity SDK support we can't wait to see what the developer community does with it. Imagine a Raspberry Pi for MR. This is all about democratising Mixed Reality and making it more accessible to more developers and end users. It's the perfect prototyping environment.

4. There's also a touch of Nintendo Wii, in that Zapbox champions family-friendly casual and social gaming. We're doing the same for tabletop mixed reality at a price the family can afford. You can have up to four people either in the same location or remotely enjoying the same interactive mixed reality experience. These aren't long gaming sessions, this is all about short-form fun moments.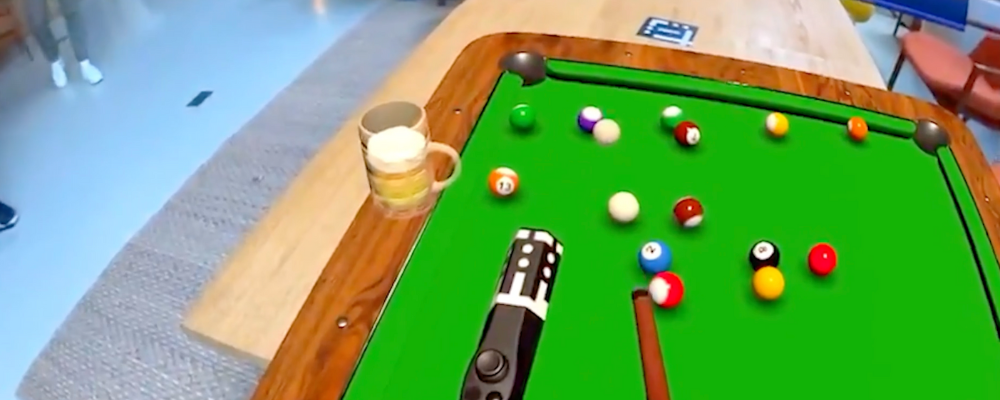 Content roadmap and partnerships
Zapbox has a healthy roadmap of content coming soon* that we're excited to share with you today.
House Party Pool
Immerse yourself in the ultimate multiplayer pool experience, bringing XR to your gaming sessions with fun physics and endless replayability.

Chess
Step into the world of strategic brilliance with Zapbox's immersive chess game, connecting Chess players globally and providing an XR twist to this classic game of intellect.

OpenBrush
Unleash your artistic vision in a stunning mixed reality environment, where OpenBrush empowers you to create awe-inspiring 3D paintings with the power of your imagination.

Mike Nisbet at OpenBrush commented

"Zapbox brings XR to all by providing an affordable solution powered by the devices users already have. We can't wait to bring Open Brush to Zapbox to show everyone the true power of painting in Mixed Reality."

*Exact release dates to follow

Supported devices
Currently, Zapbox works best on iPhones 11 and above with support for Android devices coming later in the year. Android users, we've not forgotten you! There are just a lot of devices out there to support. We'll be looking at some core devices that can give the right level of performance later in the year.

How to build with Zapbox
For developers, we're pleased to announce the release of the first version of the Zapbox XR Provider plugin for Unity. This initial build is for iOS and works best on iPhones that have an in-built ultrawide camera (iPhone 11 and later, excluding the SE models).
Where to buy Zapbox
Zapbox is available to buy now and is shipping to the UK, US and EU. Grab a Zapbox and start your mixed reality journey today.

Buy a Zapbox, plant a tree
As part of our commitment to offset our carbon emissions and do our bit to reduce our footprint as a business, we're also planting a tree for every Zapbox sold in partnership with Eden Reforestation. You can learn more about our partnership here.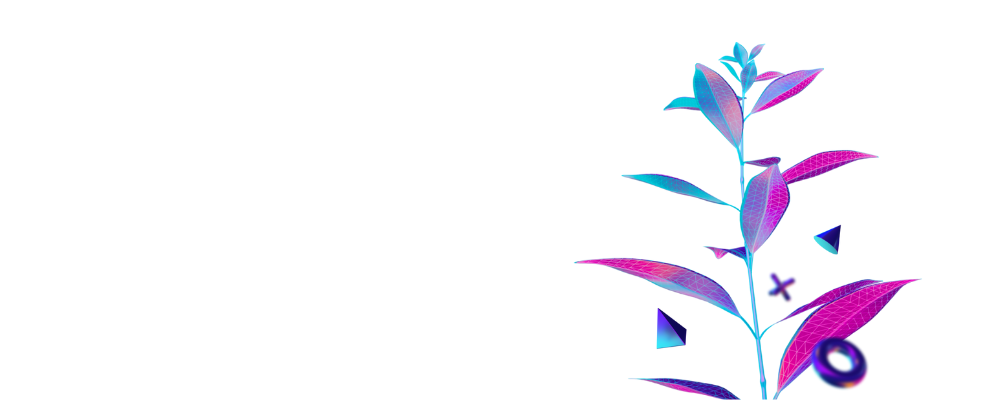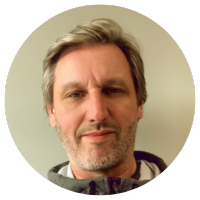 Kirk Ewing


Co-Founder & General Manager, Zapbox, Zappar