June has been an extraordinary month for the Zappar team. From winning three Auggie awards at AWE, to the launch of Zapbox and the public beta of Mattercraft, there's not much else to say other than, WOW! So grab a tea, coffee or maybe something alcoholic (if the mood suits), sit back, relax and take in the marvel that is, 'Jaw-dropping June'.
Dave Mather - Head of Marketing



AR for Retail: Estée Lauder - Clinique Virtual Lab AR

Objective: To entice and reward Clinique's travel retail audiences.
Delivery Method: WebAR
Tools used: Universal AR SDK Javascript
Tracking Type: World Tracked

Benefits of AR:
Encourages customer loyalty and engagement with rewards.
Aids in the customer buying decision.
Enhances user engagement.
Zappar Creative Studio worked with Estee Lauder on this chic experience for Clinique's travel retail audience. This experience aimed to entice and reward Cliniques travel retail audiences. It was a short and interactive experience, with bubbles with the iconic Clinique 'C', test tubes, and a video.

Activated via QR codes on in-store posters, this world-tracked experience allows for users to move freely around the travel retail space and avoid causing crowds to gather. By completing the challenges they had a chance to win their gift with purchase.

AR for Tourism: Augmented Island Studios - Visit Portland Experience

Objective: To promote the city of Portland as the premier location for conferences and events.
Delivery Method: WebAR
Tools used: Universal AR SDK for Unity
Tracking Type: Image Tracked
Benefits of AR:
Provides additional information in an engaging way (95% increase in visual attention vs non AR).
Adds an exciting and surprising element to passive print.
Helps communicate what a city offers with multiple elements.
A one-of-a-kind virtual experience was created by Augmented Island Studios for Travel Portland that highlights Portland's vibrant culture, iconic sights and memorable experiences. Launched via QR code on print, this memorable and immersive AR experience is inspired by Portland's creativity and vibrant spirit and features a captivating tour of Portland led by the beloved Sasquatch character.

Through an immersive experience, users are not only introduced to the city's attractions & landmarks but also get to engage in interactive elements like a basketball mini-game and encounter quintessential Portland symbols such as food carts, doughnuts and cocktails.

AR for Retail: Ignite2X, Zebra Pen - "Find Zen in your pen"

Objective: To create a fun and creative AR experience that seamlessly ties into Zebra Pen's marketing campaign to celebrate their 40th anniversary.
Delivery Method: WebAR
Tools used: Zapworks Studio
Tracking Type: World Tracked

Benefits of AR:
Leveraging additional consumer content through the use of product packaging with QR Codes.
Making simple packaging go further by leveraging AR technology to connect, inform and foster relationships with consumers through changing content.
Valuable consumer experience encouraging customer loyalty.
Allows fans to interact with experience both at home and out of home.
Zapapar Creative Studio worked with Ignite2X and Zebra Pens to create a highly engaging user experience to celebrate the incredible milestone that is Zebra Pen's 40th anniversary. The experience aimed to leave users relaxed and rejuvenated with a virtual poolside spa and calming sounds of flowing water. An effective way to showcase what's offered in Zebra Pen's 40th-anniversary sweepstakes and how to enter for a chance to win.
Activated via QR code on pack both in-store and at home, users follow Zen tour guides to navigate their path to self-expression. Engaged consumers can learn more about Zebra Pen products, learn new ways to utilise creative products, or even put themselves in the Serengeti environment where they can grab/share a selfie with Zen.

Zappar News
Earlier this month we had the amazing privilege of being invited to AWE where we were nominated for 7 Auggie awards. That alone was exciting but we came back from Santa Clara with 3 Auggies and a new spring in our step.
It wasn't all awards season, we also were able to make some exciting announcements to improve access to mixed reality and introduce powerful new tools and workflows for XR content creation with Mattercraft, our brand-new creative tool for building rich 3D experiences for the web, including AR, VR and WebXR.

And our most exciting news of the month… Zapbox is available to buy now.
We had the thrilling international launch of Zapbox at AWE. Zapbox is the world's most affordable smartphone-powered mixed-reality headset, featuring two bluetooth 6DoF controllers and a lightweight headset with a 100-degree field of view.
We have also recently released the Unity SDK so you can start creating right away.
Get your Zapbox now for only $79.99 (+Tax & Shipping)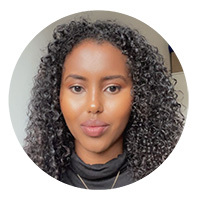 Nafisa Ahmed


Marketing Executive, Zappar