Learn how to create more effective WebAR campaigns

We've distilled all our key learnings and insights from delivering WebAR campaigns for some of the world's biggest brands and businesses into one easy to digest interactive guide.
The introduction of WebAR (augmented reality for the web) in 2019, was another important milestone for an industry still in its infancy that has begun to find its feet over the last decade as more businesses look to define their camera strategy. As with native apps back in 2010, there's both excitement about the potential but also confusion about the possibilities that web based experiences offer.

This guide has been written to give brands and agencies practical advice surrounding the benefits and opportunities of WebAR but also highlight the current limitations and pitfalls of the tech in the short term.

The guide features:

| What is WebAR?

| Delivering WebAR around the world

| How to deliver WebAR

| Product Considerations for web based experiences

| Top WebAR experiences

| How to get started with WebAR
Find out more about our custom WebAR solutions.
Speak to one of our AR experts today about our custom WebAR solutions and how you can implement them at your business.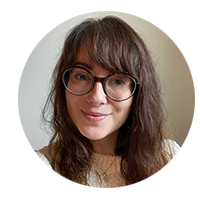 Grace Vassallo


Senior Marketing Manager, Zappar