What a year it's been! 2019 was an exciting time for both Zappar and the AR industry, with the rise of WebAR, improved camera technology and the growing awareness within the L&D industry to name just a few highlights! Here at Zappar we have loved working with major bands to explore these new possibilities and supporting our ever-growing ZapWorks community as they do the same. As the AR industry grows, so does the Zappar family. We have welcomed many new faces to the team this year, all bringing with them fresh ideas and a love of AR.

As the year draws to a close, we've been reflecting on all the great moments and AR experiences 2019 has brought us, from collaborations with iconic brands and fantastic work from Zappar-powered agencies to unmissable events and partnerships. So, after looking forward to what 2020 has in store, enjoy our end of year wrap video and dive into our favourite AR experiences of 2019!

Augmented Reality for Packaging
1. Packaging Europe

Connected packaging is one of the most exciting and rapidly developing business use-cases for AR and one of our highlights this year was our collaboration with Packaging Europe. As the leading voice in the packaging industry, they partnered with Zappar and AIPIA (Active and Intelligent Packaging Industry Association) to bring you a Zappar-powered magazine that explored how intrepid brands are harnessing commercial value from augmented reality by bringing Eef de Ferrante to life on the pages.
2. Nestle Lion King Connected Packaging

The power of connected packaging was highlighted in this gamified AR experience created for Nestle. This on-pack campaign covering 30+ markets centered on the new Lion King movie, coinciding with its release. Instead of unsustainable plastic toys in the cereal box customers scanned the back of the pack to enjoy three different educational puzzles and mini activities as well as exciting video clips from the upcoming movie.
3. Shackleton Whiskey, 'Discovered Under Ice, Served Over Ice'

Our collaboration with Shackleton Whiskey was another fantastic example of AR's ability to connect customers with a brand's heritage in a compelling and interactive way. Launched first through an app and then through WebAR, via limited-edition Shackleton packaging, we created a 3D interactive experience unlocking a stunning nautical journey that dives deep into the iconic whisky brand's heritage and spirit of exploration.
4. Sky Digital SA - Coca Cola #RefreshWherevs Campaign

Another fantastic on-pack promotion, and another great example of WebAR, from one of our agency partners Sky Digital SA for Coca Cola's #RefreshWherevs campaign. QR codes launch a branded Zappar powered WebAR page where customers can take selfies with awesome branded face filters. Not only that but different filters unlock over time to encourage repeat usage!
5. PEZ Festive

Here at Zappar we never say no to some festive fun, so when Pez approached us to work on their festive Pez dispensers how could we refuse. From reindeer to Christmas trees, and of course not forgetting the big man himself (Santa), your favourite Christmas characters are brought into reality through world tracking and the power of AR.

Augmented Reality for Marketing
6. Groove Jones - Modelo Mural Dia de Los Muertos

WebAR has opened a lot of doors this year and one of our favourite examples is from one of our agency partners Groove Jones. They worked alongside the Constellation Brands Beer Division Southeast team to create this interactive WebAR campaign bringing gorgeous Modelo art pieces to life in celebration of Dia de Los Muertos. We loved the intense 'coming to life feel' you get from AR on such a large scale and by using our Zappar powered WebAR the experience was immediately accessible for anyone walking past.
7. Rovio- Angry Birds Explore App

We love working with our partners at Rovio Entertainment Corporation on the Angry Birds Explore App. It has been an exciting challenge creating fun and engaging AR experiences featuring the iconic Angry Birds cast. Highly collectible, shareable and most importantly, fun, these experiences range from the highly addictive games we all know and love to spooky face filters, all accessed via custom codes on brand partner products.
8. AR by Telia Partnership

This year we were really pleased to announce our partnership with Telia in Finland and the launch of the 'AR by Telia' platform that enables Telia customers to harness the power of augmented reality. Partnering with such an innovative company is a very exciting prospect for us and we are looking forward to all the fantastic AR experiences that will be created. Our Managing Director Max Dawes was at the launch in Helsinki and loved everything about it, from meeting some of our key partners to the AR-powered lanyards!
9. Kennedy Centre, The Pigeon Tour Guide

Increasing engagement and retention, AR can be used to great advantage when it comes to delivering information in a fun and interactive way. This year we worked with the John F. Kennedy Centre for the Performing Arts to bring to life The Pigeon Tour Guide! This cute and quirky character shows visitors around the museum through a series of custom codes delivering facts, and the visitors must decide which are true and which are not!

Augmented Reality for Retail
10. 7-Eleven - 'Always On' Award-Winning Campaign

Our work with 7-Eleven has continued this year and has gone from strength to strength, from Detective Pikachu to Spike Week there are so many activations to choose from. However, the highlight for us has been The 'Always On' campaign, a calendar of content showcasing 7-Eleven's trailblazing approach of implementing AR as a key part of their digital strategy to engage, celebrate and reward their audience. For this collection of experiences we were truly delighted to not only be awarded an 'Auggie Award' for 'Best Campaign' but also an 'Effective Mobile Marketing Award' for 'Most Effective Augmented Reality Campaign'.
11. Sipsmith Competition

We teamed up with our neighbors at Sipsmith, crafters of delectable gin, for our biggest ever ZapWorks competition. We invited intrepid creatives to show us how they'd leverage AR to connect with a discerning millennial and Gen Z' audience through a whole new world of brand storytelling, and with £10,000 up for grabs and a chance to become part of a nationwide AR campaign at the heart of Sipsmith's digital strategy we were inundated with entries. After much deliberation our esteemed judges chose Marco Paternostro, from Viewtoo as our winner, the experience illustrated the rich history and story behind the Sipsmith brand and combined creativity with commercial viability.
Final Thoughts

If our favourite experiences have inspired you to get creative with AR, then our ZapWorks toolkit has all you need to push the boundaries of design, both with and without code.
Want to create experiences like this for your brand or clients? We'd love to hear from you.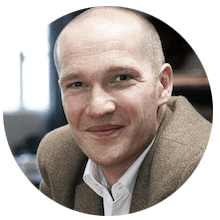 Caspar Thykier


Co-Founder & CEO, Zappar