From brand engagement to our WebAR breakfast, this Month in AR has definitely been busy, and with creatives from all backgrounds working remotely, now more than ever we want to let you know that we're here to support and champion all the amazing work of our ZapWorks users and the wider AR community more broadly.

If you've got an AR experience that you'd like featured in our next Month in AR video, please email your project to marketing@zappar.com.
AR for Retail: Beiersdorf: NIVEA SUN

Objective: Increase brand awareness and promote the health and sustainability benefits of NIVEA SUN.

Educating children on the benefits of suncream is vital for their health and protection. We worked with Beiersdorf (NIVEA SUN) to create a 360 tour of their products. Users scan the code which then opens the experience via WebAR, and they can find videos and information on the summer products, from sun safety to sustainability.
AR for Packaging: Nestlé: KoKo Krunch - Dance with KoKo

Objective: Increase brand awareness through user-generated social media content.

One great use of AR is to promote social media engagement, by giving children the opportunity to share their love of a brand online. Working with Nestlé, Zappar created an experience where children can dance with the mascot of KoKo Krunch. After giving a quick tutorial, children can move along with the theme song. Once completed, the experience can be shared on social media for a chance to win a prize.
AR for Packaging: Sky Digital SA Coca-Cola #RefreshWherevs

Objective: Increase brand awareness and repeat purchase.

We worked with Coca-Cola and SkyDigital SA to deliver a WebAR experience in conjunction with Coca-Cola's #RefreshWherevs campaign. The experience includes a range of different face filters that could be unlocked with repeat purchases.

"I'm really proud of what we've done with the #Refreshwherevs campaign," said Nicky Pillay, senior digital transformation manager, Southern and East Africa, at the Coca-Cola Company.

The campaign was also featured in a number of press pieces as well, including MobileMarketing Magazine, Packaging News, and ARPost, all celebrating the fact that Coca-Cola is the first brand to use WebAR in South Africa.
AR for L&D: World Bank Group: The World of Water Sanitation Workers

Objective: Increase awareness around the working conditions of sanitation staff

The World Bank Group wanted to profile the work, safety, and dignity of the sanitation workers that make sure our world can keep turning. Using our ZapWorks tools their in-house team created an AR experience which showcased pictures, articles, and videos of the heroes and heroines in action.
Zappar WebAR Breakfast

The introduction of WebAR offers huge potential for brands and businesses to deliver immersive AR experiences to larger audiences more seamlessly. This month Zappar hosted a breakfast, at the Groucho Club, to showcase how to get the very best out of this groundbreaking technology. Talks were given by Zappar CEO, Caspar Thykier on the best use cases for WebAR as well as a presentation from Dan Hall, the Head of EMEA Retail & Retail Marketing at Universal NBC, covering their WebAR strategy.
Forbes No.1 AR Campaign of 2019

Break out the champagne! Forbes listed Zappar as the top AR campaign in 2019, for our work with 7-Eleven and their 'Always On' campaign where we powered a full calendar of exclusive interactive content to delight and reward 7-Eleven customers. Always fantastic to see our work with 'Always On' campaigns in the news!
Final Thoughts

If our favourite experiences have inspired you to get creative with AR, then our ZapWorks toolkit has all you need to push the boundaries of design, both with and without code. Have an experience you'd like to share? Send your project to us via marketing@zappar.com.

Want to create experiences like this for your brand or clients? We'd love to hear from you.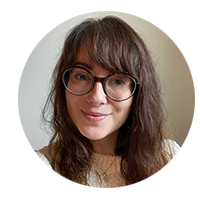 Grace Vassallo


Senior Marketing Manager, Zappar