Not only did Zappar take home an unprecedented number of 3 Auggie Awards this year at AWE 23; Best Campaign, Best In Location Based Entertainment and Biggest Societal Impact but we also had some very exciting announcements.
These new releases aim to improve access to mixed reality and introduce powerful new tools and workflows for XR content creation.
Zapbox, Mixed Reality for Everyone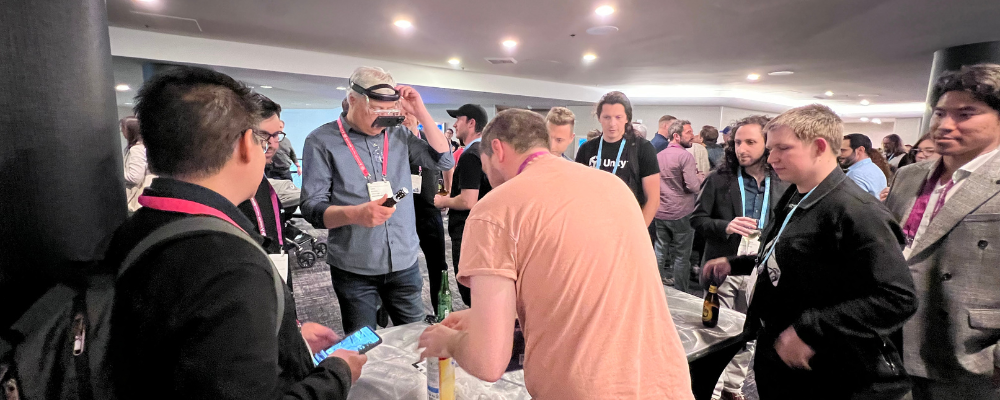 This year at AWE we were excited to release the latest version of Zapbox, the world's most affordable mixed reality headset. The team had a great time demoing it to the great and the good of the XR industry, including media, XR developers and educators.

At under $80, Zapbox is the easiest way to experience mixed reality, harnessing the power of your smartphone and upgrading every time you update your device. It comes with two active 6DoF controllers, compatible with other popular headsets, full-colour passthrough, a Unity SDK and a strong content and product roadmap to ensure that users always have access to fresh, exciting content & tools.

Mattercraft, next-gen 3D tooling for the web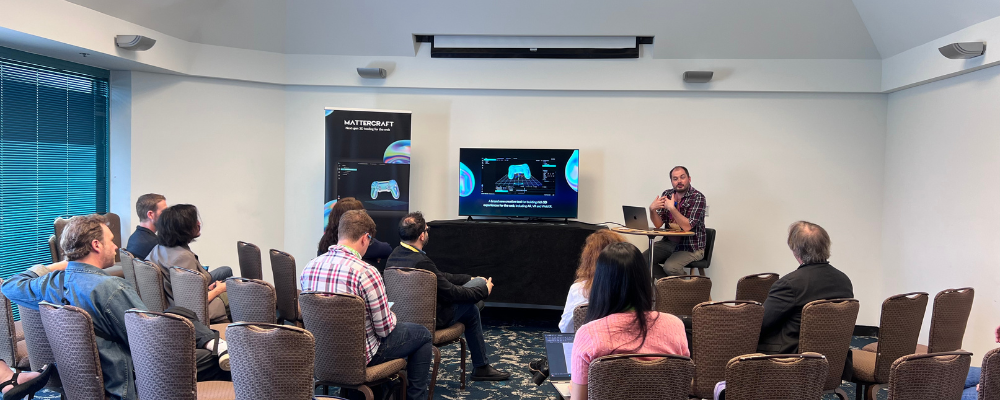 We also took the opportunity to host a series of workshops demonstrating the power of Mattercraft, a brand new creative tool for building rich 3D experiences for the web, including AR, VR and WebXR. First and foremost, Mattercraft is a tool for XR designers and developers and provides first-class support for AR, VR and MR content, meaning it's never been easier to deliver immersive and engaging experiences to users on the world's most ubiquitous platform; the web.
Our Mattercraft workshops at AWE were a precursor to our launch of the public beta on the 13th June which we'll be marking with a live webinar event where Connell, the creator of Mattercraft, will be taking our audience through the tool to demonstrate all its different functionalities and provide a jumping-off point to get stuck into the tool and start creating.

Register for your space now >>

An award winning time

This year, Zappar was proud to be a finalist in six separate categories (with two campaigns reaching the final for Best Campaign):
Best Campaign: Countdown: Bricks Farm & H&M: 3rd Layer Sustainability
Best Creator & Authoring Tool: Zapworks
Best Developer Tool: Universal AR
Best Headworn Device: Zapbox
Best in Location-Based Entertainment: LEGOLAND: Magical Forest
Biggest Societal Impact: Zapvision
Best Campaign: Countdown Bricks Farm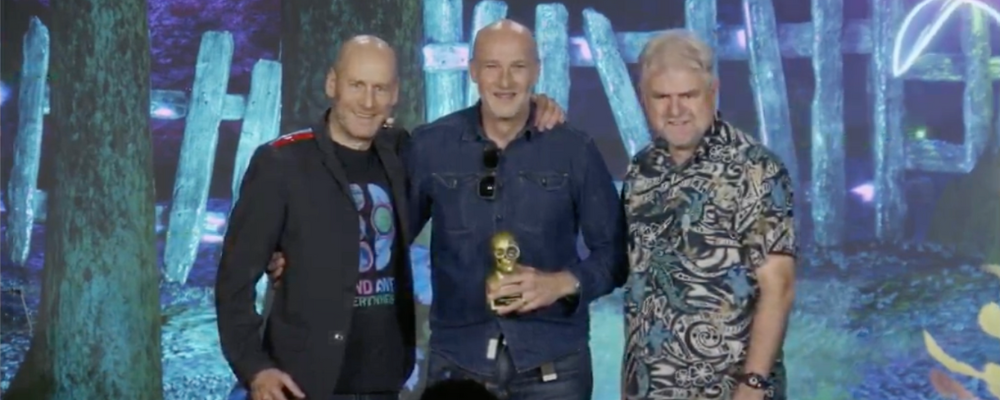 Mark Billinghurst Director at the Empathic Computing Laboratory
"We had this in my country of New Zealand. It was an amazing experience with people going crazy to get these plastic bricks and see them in AR. So congratulations."

We were thrilled to win yet another Best Campaign award with our partners at Countdown for Bricks farm (check out 2021's Winner Super Insects). As Caspar puts it, it really is all about the people and we are always so proud to work on multiple campaigns with brands that see the value of AR.

"I think the thing about winning this award is that we talk a lot about technology. It's actually all about the people, people and we were very lucky. I think this might be Countdown's second best campaign award actually, which is wonderful, but it's all down to the people behind it, a brilliant partner to work with to make some really great work."
Caspar Thykier, Zappar CEO & Co-Founder
"This is the second Oscar, I mean Auggie for Zappar tonight…"

Best In Location-Based Entertainment: LEGOLAND Magical Forest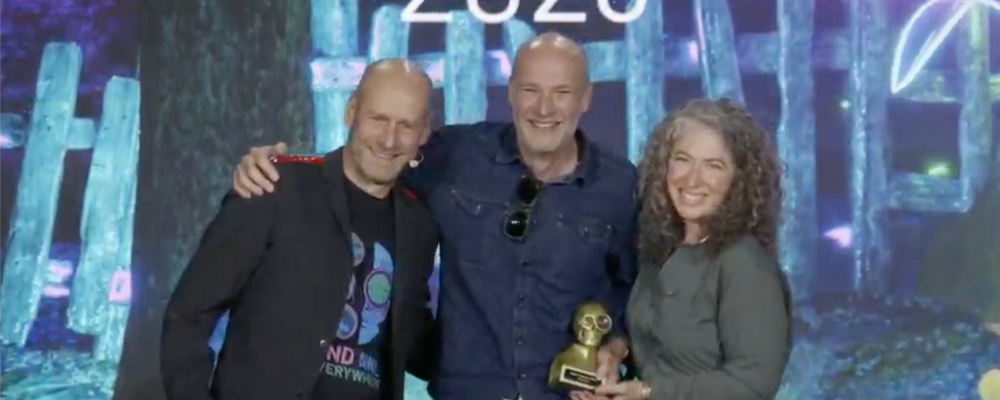 Emily Olman CEO Hopscotch Interactive
"Location based entertainment, the word location to locate, to find… so many people find their way to their first XR experience through LBE and whether that's them going to a theme park or somebody bringing the theme park to them. This is an amazing category and it brings millions of people into XR for the first time every single day."

We were blown away by our second award of the night, to work with such an iconic brand in such an iconic location is a dream come true for many of us here at Zappar from the development teams to marketing.

"I mean, it's everyone's dream to work with a property like LEGO. I am indeed Danish and I remember very clearly as a young boy smashing into a young German boy's car when trying to get my Lego driving license, they still gave it to me, which I've never understood.
But working with Lego is amazing. The people at LEGOLAND Windsor have been incredible. MYTHICA is a great property to bring to life, in AR it sort of writes itself. But there's a wonderful team there again and they'll be so happy that we've won this."
Caspar Thykier, Zappar CEO & Co-Founder
"This is such a phenomenal achievement. Innovation is a priority for us at our LEGOLAND Resorts. We have focussed on AR and the role it plays within our experiences to bring stories and characters to life for our guests. This was an epic project and collaborating with incredible innovation specialists like Zappar to deliver this (now award winning) AR experience has been fantastic."
Emily Stadelman – Head of Brand Integration for LEGOLAND
"This is the third Auggie tonight for Zappar…"
Biggest Societal Impact: Zapvision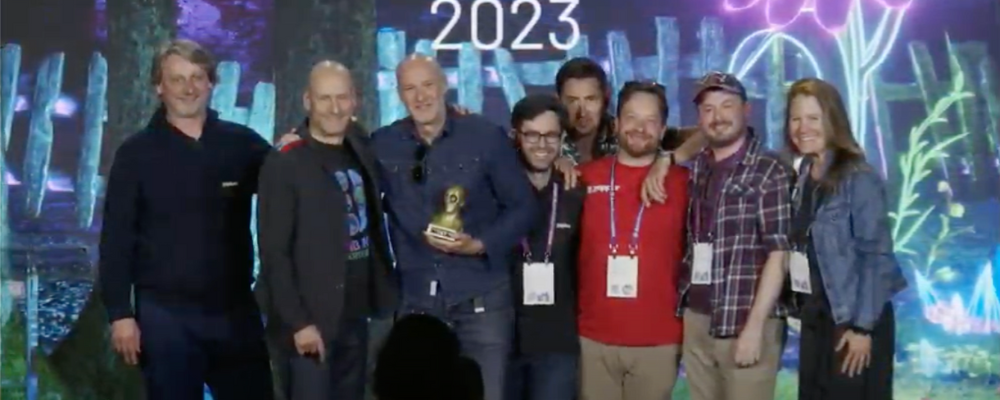 Jessica Lindl VP Social Impact Unity
"We believe the world is a better place with more creators in it because all of you inspire the hearts and minds that foster a more inclusive and sustainable world."

In Caspar's own words to Ori this was the one we really wanted and it means so much to have the work we have been doing with Unilever and the RNIB recognised at this year's awards.

"We couldn't have done this without the help of Unilever who really wanted to try and change how consumer packaged goods deal with the issue of accessibility and make it something that is important that everyone should access whatever their visual acuity and without their help and support, we wouldn't have got there. So this is to the Unilever team, to the amazing people at the Royal National Institute of Blind People as well who have also supported us in helping us understand and learn the issue."
Caspar Thykier, Zappar CEO & Co-Founder

If you missed it, Zapvision is a free-to-download app and royalty-free SDK that helps people who are blind and partially sighted to access all the relevant product information they need on packaging. Zapvision's Accessible QR and scanning technology enable a one-code solution by providing a unique user experience to both sighted and visually impaired users. If we have whetted your appetite you can find out more here.

A massive thank you to everyone who voted this year, it means the world to us and we look forward to sharing more about all the exciting things we have on the horizon.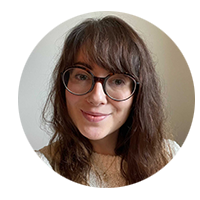 Grace Vassallo


Senior Marketing Manager, Zappar