Zappar is delighted to announce our partnership with Sense of Space, a Helsinki-based technology company that specialises in compression and adaptive streaming of volumetric video. As a result, Zapworks users now have the opportunity to add high-quality volumetric video to their AR experiences with a great end-user experience.
About volumetric video
Volumetric video (sometimes known as a hologram) is an exciting and relatively new type of content that can be thought of as a hybrid of an alpha channel video and a 3D model. Volumetric video is typically filmed in a specialist studio (more on this later) in a process that captures a real 3D space or performance such as playing sports, performing a dance routine, or singing a song. You can see some examples below:
Sense of Space - compression and adaptive streaming
The team at Sense of Space identified that one of the biggest challenges with volumetric video is the file size and how to deliver this immersive form of content to the end-user. They have built some really impressive technology that allows you to convert large volumetric files to be streamed over the web, as well as automated compression and optimization without any discernible decrease in quality for the end-user.
Sense of Space also offers the ability to stream the content to the end-user in a way that is adaptive to their network connection. If the network connection is high, then the volumetric video is delivered in higher quality, if it is lower, then is automatically reduced, allowing the hologram to be uninterrupted without any buffering, which can break the immersion of the AR experience.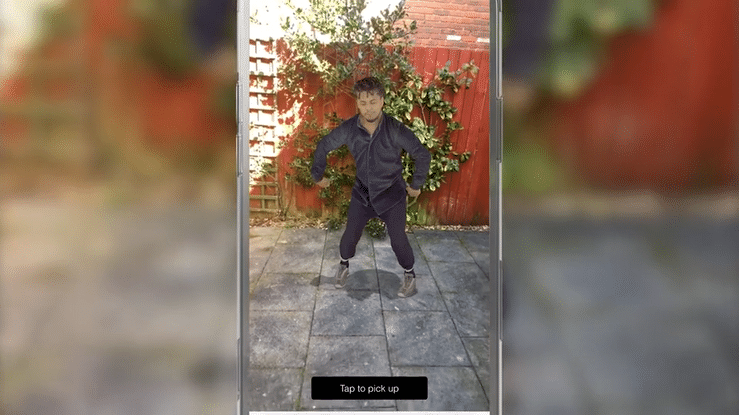 Victor Pardinho, CEO at Sense of Space commented:
"We are incredibly happy with this partnership, as Zappar is one of the world leaders in AR content creation and tools. With Sense of Space expanding our streaming solutions to the Metaverse and various 3D formats, we could not have thought of a better partner to continue offering what we have developed for volumetric video. This is a powerful technology, the only one that can bring photo realism to XR experiences, and we are excited to see what Zapworks users will create with it."
How do I get started?
The Zappar team has published two Sense of Space templates to our documentation site including demo assets that should give you a great starting point for using and testing our volumetric video in your Universal AR project. The templates are for both our Three.js and A-Frame SDKs.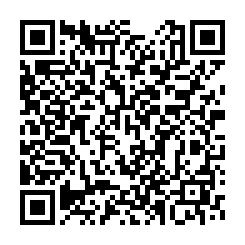 Of course you will want your own unique content to use in production, and for that you will likely need to work with a capture studio. Zappar will be sharing future blogs and content detailing the capture ecosystem, but in the meantime Metastage (Los Angeles), 4DR (Eindhoven), Crescent (Tokyo) and Dimension Studio (London) are some of the leading studios to reach out to.
Final thoughts
Volumetric video is something that offers a huge amount of opportunity to enhance the immersion of your WebAR experiences and we are delighted to announce this partnership with Sense of Space. As part of the Zapworks product roadmap, we are looking forward to introducing support beyond Universal AR to our creative tools, as well as providing further partnerships across the volumetric pipeline, additional templates, webinars and learning resources that will help the community.

Talk to us
Want to speak to us about your specific project needs and objectives? Speak to one of our AR experts today.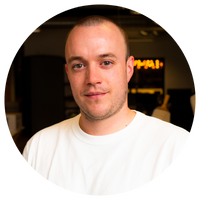 Chris Holton


Head of Product, Zappar