You may have heard that we recently launched a groundbreaking study in partnership with Mindshare and leading neuro-marketing company, Neuro-Insight into the effects of AR on the brain and its future implications for brands and consumers.
In true Zappar fashion, (with your help) we're hoping to bring this research to the wider community at SXSW next year in Austin.
"SXSW has been a creative hub for technologist, musicians and artists for many years now - it therefore provides the perfect platform for us to take the conversation surrounding AR and its future impact on brands and consumers to a new place. "

- Caspar Thykier, CEO at Zappar
The panel will be moderated by Zappar CEO, Caspar Thykier, who will be joined by Mindshare Futures Director, Jeremy Pounder, Neuro-Insight CEO, Heather Andrew and 7-Eleven Digital Product Management & Customer Experiences Direct, Sajjad Khan.
"The panel will allow to us take a deeper-dive into the learnings and trends from 'Layered' and unpack the ways brands should be interpreting the findings so they can adapt to the newly-formed AR landscape."

- Jeremy Pounder, Futures Director at Mindshare
With 'Layered' being the first-ever UK study to look at the effects of AR on the brain, the panel gives consumers and brands the opportunity to truly understand how AR is impacting our daily lives and how we accommodate this change in a positive and future-proof way.
"The findings from 'Layered' were some of the most interesting I've seen in my career. Like with a lot of the studies we undertake here at Neuro-Insight we expect a degree of variance from one study condition to the next, but with AR we saw an unprecedented level of difference between the two cells of respondents in the study."

- Heather Andrew, CEO of Neuro-Insight
Voting ends August 30th, so make sure you head over to the PanelPicker site now and help us bring the conversation to SXSW 2019.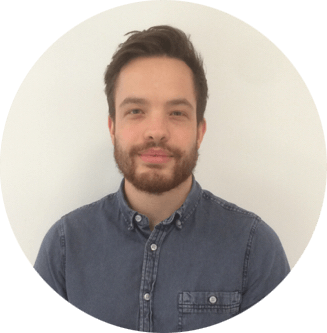 Dave Mather


Head of Marketing, Zappar