Jeremy Pounder | Key consumer insights from Mindshare UK's groundbreaking report, 'Layered'
Last week we launched our 'Layered' report in partnership with Zappar - a groundbreaking study of the consumer, neurological and brand impact of augmented reality. For the first time ever, augmented reality has been put under the spotlight and dissected to gain valuable insights into AR's core benefits and use cases.
In this post, I wanted to share some key findings and emerging trends - including AR's applications and impact from a marketing, brand and consumer perspective now, as well as its implications for the future.
---
Why now is the time for brands to embrace AR
While both AR and VR can be considered part of the fourth wave of immersive computing (after The PC, Internet & Mobile waves), AR holds more sway right now because of its immediate impact on brands.
This is for three main reasons:

Infrastructure development - the growth of a developer ecosystem that includes Apple's ARKit and Google's ARCore (and of course Zapworks) will act as a catalyst for creators and innovators to unlock the accessibility and ease of use to create valuable AR experiences for the masses.

Device scale - we're now at a place where AR is available on more than 700 million devices with the arrival of ARKit and ARCore, not to mention through third-party apps like Shazam.

Consumer readiness - data from 'Layered' suggests that 27% of smartphone users have already used some form of AR. The success of the likes of Pokemon Go and Snap Lenses has primed consumers on AR and the concept of overlaying digital content over the real world.
The project film for 'Layered': The Future of Augmented Reality
The future AR consumer and what they mean to brands
With greater demand (consumer readiness) and developer access to AR content creation tools improving on an almost daily basis, we fully expect AR to permeate our everyday lives in the next couple of years.
Here's a snapshot of the four trends we've identified in 'Layered'.
Trend 1 – From 'surprise and delight', to everyday utility
Until now, AR applications have largely been used to give people a bite-sized dose of fun through face filters, games or playful print and packaging activations.
Whilst this will undoubtedly remain, there is untapped potential for AR to fulfill wider needs and solve specific problems. Throughout the study, our respondents identified a range of currently unfulfilled areas where AR could provide everyday utility including going to the gym, house buying, on-pack information and DIY tasks.
Zappar is already seeing this emerging trend taking place with a number of Zapworks users leveraging AR to solve real problems within a myriad of different industries, namely the health and fitness space and in retail to close more sales.
The takeaway here is that brands need to continue to use AR to create immersive brand experiences that truly surprise and delight customers. But they also need to think about how they can help solve everyday problems in the consumer journey using AR.

AR-enabled work out of the day cards created with Zappar's AR content creation tools, Zapworks. These cards help gym users by providing an animated demonstration of each related exercise.
Trend 2 – Layering
People will start to expect the physical surfaces around them to be embedded with additional layers of interactive content. Over half (55%) of smartphone users agreed that 'it would be a good thing if you could point your phone at any object and get additional information'.
Brands should be thinking about adding extra layers of content to their owned assets. For example:
They can change a passive touchpoint with huge reach, such as product packaging, into a fully immersive experience
If they already have an app with a substantial user base, they can amplify the in-app experience through AR
For brick and mortar retailers, the in-store environment provides a varied canvas for delivering engagement experiences or customer service through AR
This best part of this trend is that brands can start improving their packaging using AR right now. Brand owners need to start thinking differently about their owned channels, as everyday products and even our bodies become a potential trigger for timely, relevant content.
An eco-friendly water packaging concept with SIG
Trend 3 – Surfacing
AR will increasingly enable the proactive 'surfacing' of personalized, contextual content without the user initiating it. Over two-thirds (68%) of smartphone users believe AR would be most useful if it 'can figure out the right information to show me at the right time all by itself'.
This could encompass:
Overlays pointing out restaurants serving your favorite food in an unfamiliar street
Automatic translation of foreign text within your field of view
Wayfinding services pointing out contextual information
Brands should be thinking about how they can tap into this demand for contextually relevant and timely delivery of information within the customer journey.
Trend 4 – Flowing
Our final trend is what we call flowing, this describes how AR will become a key tool for assistance, reducing friction within the customer journey and more generally helping life to flow more smoothly by ironing out small inconveniences.
Alongside wider 'assistance' technologies like chatbots, voice assistance and computer vision, AR can add an additional layer of interactivity and immersion to life and our experience of it.
From a brand perspective, we're already seeing leading supermarkets apply Wayfinding services with AR in their own apps to speed up the buying process by making it more convenient to locate products and ingredients in-store, all whilst personalizing this hunt through meal plans and dietary requirements.

To dive deeper into these trends, you should download the full report.
How does AR affect the wider customer journey?
Let's take a step back and look at these trends and use cases across the entire consumer journey. AR can be a key tool for helping guide customers through the buying journey in a number of different ways.
Initial consideration
How do you get your customers' attention in an always-on, crowded marketplace? From our 'Layered' study we can see that AR is highly effective at creating attention, fun, and engagement at the initial consideration stage of the buyer journey.
We can see this in the work Zappar have done with Fanta through a social influencer and face filter activation tied into a social share mechanic.


Fanta Takeover AR campaign for Shazam
Active evaluation
An important stage in the customer journey is product evaluation. AR has tremendous ability to help here, indeed we saw that a third of consumers in our study thought AR could help them narrow their purchase decisions.
Nespresso utilizes augmented reality for product visualization.
Post-purchase experience
Post-purchase in the form of value-add utility with additional information, recipe ideas and promotions.
Adding a shot of augmented reality to Bombay Sapphire gin bottles
Repeat purchase
It's also important to note that there's room in the customer journey for repeat purchase, and incentivizing repeat purchase through the use of exclusive, gated AR content. We can see this in Zappar's work with PEZ, and the PEZ Play app.
PEZ Play AR Candy Refill Packs
Augmented reality and its implications for brands
So what does all this mean for brands? Here are some of the key learnings from 'Layered' that brands can start implementing right now.

Maximise the power of immersion

Simply put, AR will continue to present a great opportunity for brands to deliver really deep engagement, at scale with AR offering exceptionally high engagement and attention levels. As you'll see in Layered, AR drives 45% higher levels of attention in the brain than other forms of media like TV viewing or general online browsing.

Identify moments of assistance

AR will increasingly be a visual medium that brands can use to deliver utility and assistance. Brands need to identify the specific point of friction within the consumer journey and where AR can offer a real solution. A third of consumers believe AR would help them narrow down their product choices.

Add additional layers to your "owned" assets

There's growing expectation that physical objects will have extra layers of content. Brands have a great opportunity with their owned assets, whether that be the product itself, the retail environment, their own app, or the packaging to create a fully immersive experience that can increasingly be personalized.

Prepare internal capabilities for always-on AR

AR activations will be less ad hoc, campaign-based and more strategically focussed as we move towards "always on" marketing communications. Brands will need to adapt and think about their own internal capabilities and processes to enable that to happen from an organizational perspective.

Optimise content for computer vision

Last but not least, as computer vision, particularly Google Lens gain traction, brands will need to think about SEO for image recognition and how searcher intent applies to the real world - ensuring the right context overlays are surfaced when physical objects are recognized.
Conclusion
This is just a snapshot of what our research shows. Be sure to download the full report which (of course) is AR-enabled. You can check out all the AR experiences contained within the report in the video below.
To put all this into perspective, we're now entering a world where brands have the ability to not only "surprise and delight" consumers in one-off moments, with the interactive and dynamic delivery of immersive content, but also provide everyday utility and practical value across the entire consumer journey.
This has and will continue to flow in many different forms - from helping people visualize how products look in their home to offering scavenger hunts and promotions in-store, or a "value-added" proposition to products post-purchase through usage guidance.
It's now up to brands and agencies to start implementing these findings. The space is ripe for innovation and creation of value for clients and customers across the entire customer journey
AR experiences which can be triggered within 'Layered'.
---
About the author
Jeremy Pounder is Futures Director at Mindshare UK. He leads Mindshare Futures, the agency's emerging media and technology research programme.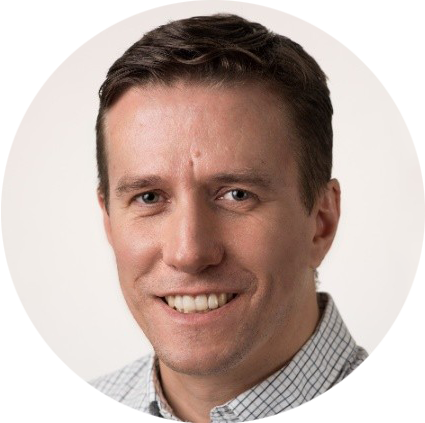 Jeremy Pounder


Director, Mindshare Futures