Welcome back to another Zappar Month in AR, bringing you not only the best examples from the Zappar team and our incredible ZapWorks community but also some of our news and updates. This month from Zappar HQ we have had everything from sporting legends to Scooby and the gang, not to mention Donald Duck making a star appearance. Our ZapWorks community have again been out in force creating and executing music promotion and travel guides.

If you've got an AR experience that you'd like featured in our next Month in AR video, please email your project to marketing@zappar.com.
AR for Packaging: Citrus World Disney Juice

Objective: Increase brand awareness through user-generated social media content

We worked with Citrus World and Disney to implement connected packaging technology on their juice cartons to create a targeted experience that is fun to engage with and can be easily shared. Once the user scans the front panel of the carton, they can watch iconic Disney characters come to life as they jump off the packaging in playful animations. Users can also choose from multiple face filters which they can share on social media.
AR for Print: Christoph 'Hadl' Hassel Synthwave Band Competition

Objective: To promote Synthwave band, 'Siamese Youth'

A member of our ZapWorks Community, Christoph Hassel, used Designer as part of a competition to promote the Synthwave band 'Siamese Youth'. This experience was created as a demo of how AR can be used on packaging, and help change the way that vinyl and CDs can be marketed.
AR for Packaging: Warner Bros. Kri Kri (Greece) Scooby-Doo Ice Cream

Objective: Increase brand awareness and engagement

We teamed up with Greek company Kri Kri to create this fun 'Scooby-Doo' campaign for their ice creams. Scan the packaging to unlock a mini-game and photo opportunities with your favorite characters. This was a great way to allow customers to engage with the brand in a fun and shareable way.

AR for Print: Chelsa Anderton Interactive Travel Guides

Objective: Capture attention and increase engagement

This is a great example of how AR can be used in the travel industry. This experience pitched by Chelsa Anderton aims to create interactive travel experiences for people during COVID-19. Scanning the zapcode on the brochure triggers a 360 view of some of the destinations' most famous landmarks, which people can enjoy from the comfort and safety of their home. This campaign was also intended to be used post-COVID-19. Travelers can scan the zapcode on their brochure or plane ticket and open up an interactive overview of where they are heading, or choose to take a short quiz to find out where they should go next.

AR for Sports: Vancouver Canucks Legend's Locker Room Sedin Brothers

Objective: Increase fan engagement

Continuing to work with our partners The Vancouver Canucks, The Legend's Locker Room campaign was used to help drive greater fan engagement at the new exhibit space that was launched at the stadium. Fans could scan zapcodes within the Canucks app during the exhibit and unlock statistics for each player, revisit their career highlights, and take an exclusive selfie with the Sedin brothers.

AR for Retail: WebAR virtual try-on

Objective: Drive customer engagement

Face masks are now a big part of our everyday lives, and it has been noted that more emphasis is now on the style. This is what sparked the idea for Zappar to create an AR mask shopping experience to demo to potential clients and brands. This experience allows the buyer to try on the different products before they buy, as a way of reducing returns and allowing for a more confident purchase.

ZapWorks Tutorial Website Update

This month we have given our docs site a facelift, making it easier than ever to navigate. Giving you access to all our tutorials and step by step guides along with quick links to webinars and our ZapWorks showcase page.


Best Content Creation and Authoring Tool Auggie Finalists

We are very excited to announce that ZapWorks has been nominated for an Auggie Award for 'Best Content Creation and Authoring Tool'. We are very proud of our amazing team behind ZapWorks and we would like to say a huge thank you to everyone who voted for us this year!


Introducing Universal AR SDKs

And sneaking in just at the last moment is our latest product launch 'Universal AR' - our brand new suite of libraries and SDKs that will enable developers to create immersive image, face and world tracked AR experiences in the platform or toolkit of their choice and instantly deploy to the web or build into native apps for submission to the App Stores. This will be making a star appearance in June's video so watch this space.

Final Thoughts

If our favorite experiences have inspired you to get creative with AR, then our ZapWorks toolkit has all you need to push the boundaries of design, both with and without code. Have an experience you'd like to share? Send your project to us via marketing@zappar.com.

Want to partner with Zappar to create experiences like this for your brand or clients? We'd love to hear from you.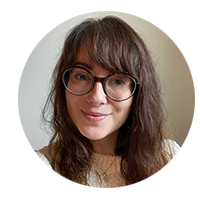 Grace Vassallo


Senior Marketing Manager, Zappar