As we've settled into lockdown over the last few weeks here in the UK, at Zappar it's been fantastic to see the AR experiences haven't stopped rolling out, both from Zappar HQ and our talented ZapWorks community. This month we celebrate the work that has not only been nudged over the line in difficult circumstances but the experiences that have been created to help during these challenging times

If you've got an AR experience that you'd like featured in our next Month in AR video, please email your project to marketing@zappar.com.

AR for Social Cause: ViewToo Surgical Face Mask Guide

Objective: To educate users on face mask guidelines

Viewtoo, an immersive agency based in Italy, created a free augmented reality (AR) tool to guide people on how to use face masks effectively. The company recognised that many people were unsure of how to use the masks correctly in order to keep themselves and others safe, potentially leading to new cases as people head for their essential food shop or exercise.

The AR experience places a mask on the user, then guides them through a series of instructions on their use, from how to place the surgical mask on the face, to knowing how to dispose of it properly. It also warns against taking the mask off for phone conversations or keeping it lowered under the chin. The technology provides a visual and virtual way of showing how to use the items, dispelling any confusion. Try it here >>

AR for Entertainment: Universal's Trolls World Tour

Objective: Drive awareness for the Trolls movie release

If there was ever a time for a fun face filter to keep the kids amused, it's now! We worked with Universal to bring Trolls World Tour to life, in anticipation of the new movie release to be launched across social media platforms. Accessed via WebAR using our new Instant World Tracking technology, users can place a map of the Troll's kingdom on the floor and explore a range of face filters with fun and scary hairstyles to try. This was a really fantastic experience to work on and with the release of Trolls moving to online in response to COVID-19 it's one we're very proud to showcase.

AR for Entertainment: Telia & MTV3 Posse

Objective: Increase brand engagement and audience participation

Viewers of MTV3's show 'Posse' in Finland were offered Exclusive second-screen AR content unlocked during the broadcast. Hosts of the show encouraged viewers to scan the onscreen code using the AR by Telia app and walk through a world tracked door into the TV studio where the hosts were there to greet them.

AR for Retail: 7-Eleven and Lucky Jump

Objective: Drive customer engagement

In a continuation of our 'Always-on AR' campaigns with 7-Eleven in the US, this Lucky Jump experience, in collaboration with Cheetos Popcorn, allows users to place a world-tracked paddling pool in their environment and launch a slurpee off a diving board with the hopes of winning up to 10,000 7Rewards points or a free bag of Cheetos Popcorn. Definitely one to make the most of outside in the sunshine.

AR for Social Cause: Solucan: #cavabienaller (#thingswillgetbetter)

Objective: To broadcast a positive brand message

To emphasize solidarity and locally sourced products in a time of crisis, Zappar and Solucan partnered with Ô Quai des Brasseurs, Kombuchanv and le Temps d'une Pinte for the launch of "Scan the Can" #cavabienaller (#thingswillgetbetter). With the support of James Forest, a local musician, canned editions from participating microbreweries featured the #cavabienaller rainbow logo, where an interactive WebAR experience activates via scanning a QR code. There is nothing like a little sunshine after the rain.

AR for Social Cause: Water & Ink Studios: Dance for Tristan - Kim Winberry

Objective: To broadcast a social message

ZapWorks user and illustrator Kim Winberry, shared this lovely image tracked experience with us based on the poignant social campaign #DanceforTristan. A story about an autistic boy who decides to overcome his fear and go to his school dance, only to be turned down at the door because his grades aren't good enough. The beautifully hand-drawn image comes to life when scanned and the story is explained.

AR for Social Cause: Print 2 Media - Fernbank Advertising - Social Distancing Bus Shelter Posters

Objective: To drive awareness of social distancing

It is incredible to see our technology being used to help combat these challenging times so we were thrilled to have this campaign brought to our attention this month. One of our ZapWork's community, Print 2 Media created a set of posters for bus shelters that highlight important social distancing guidelines as well as providing a game to pass the time whilst people wait for a bus. We know we had a lot of fun practicing our archery skills on COVID-19!

AR for Social Media: Overlay Studio / The Burping Turtle, Durbanville Hills Wine #UndiscoveredCT

Objective: Brand awareness and increased sales

As most businesses will know, competitions are a great way to drive brand engagement and AR can be ideal for adding a twist on the norm, especially at a time where we are operating more remotely. Overlay Studio and The Burping Turtle created this AR competition for Durbanville Hills Wine to run via the Durbanville Hills app in store and then via WebAR for seamless distribution on social media. The experience features a 360 gyrosphere with beautiful illustrations and a new prize to find each week along with a face filter. A brilliant accompaniment to garden wine! Try it now >>

Final Thoughts

If our favourite experiences have inspired you to get creative with AR, then our ZapWorks toolkit has all you need to push the boundaries of design, both with and without code. Have an experience you'd like to share? Send your project to us via marketing@zappar.com.

Want to partner with Zappar to create experiences like this for your brand or clients? We'd love to hear from you.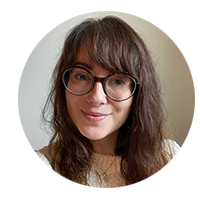 Grace Vassallo


Senior Marketing Manager, Zappar