Here at Zappar we are kicking off the new year with the first of our 'Month in AR' series where we bring you some of the best AR examples from our team and from our ZapWorks community, with a variety of uses cases including retail, sports, marketing and L&D.

AR for Sports: Vancouver Canucks Legends Locker Room

Objective: Increase fan engagement

We have once again joined forces with the Vancouver Canucks to produce an engaging and interactive game day program to bring that extra excitement to the die-hard ice hockey fans. When scanned, the front page springs to life with an image tracked video of ice hockey legend Alex Burrows bringing his fans an exclusive message.

AR for Marketing: Karto – the biggest postcard maker in Finland.

Objective: Demonstrate the power of AR for direct marketing.

Launched via our partners in Finland, AR by Telia and created by We Solve part of the XR Nation ecosystem, this experience is designed to demonstrate the power of AR when used for something as simple as a postcard. Karto wanted to use an AR portal to allow users to scan the card and enter the world of nature as an immersive experience.

AR for Print: PwC - 'Seeing is believing' VR/AR global economic impact study

Objective: Adding additional engagement to the impact study

Demonstrating the power of alpha video in AR, PwC has added an extra layer to their VR/AR global economic impact study by literally bringing the report to life with a 3D holographic speaker breaking down the report. This is a perfect example of how AR can make data-rich reports more accessible.

AR for Gaming: Zappar HQ - ZapBox Soundwave Revolution

Objective: An out of this world gaming experience

Set to drop at any moment, our upcoming ZapBox game Soundwave Revolution is causing quite a stir around the Zappar offices. The game itself allows you to lose yourself in the rhythm as you pilot your way through hyperspace in this immersive audiovisual game experience.

AR for Print Marketing: Studio Wallop - SAPC Christmas Card 2019

Objective: Demonstrate the power of AR for print materials.

Creative agency Studio Wallop created this magical Christmas card and printed brochure for the eco-friendly St Austell Printing Company. By using image tracked animation and video, SAPC wanted to use AR in their direct marketing materials to demonstrate to their clients the power of augmented reality in print.

AR for a Social Cause: Groove Jones - Dallas Mavericks #KrisStops

Objective: Increase engagement and raise awareness for the social cause.

Launched via Zappar WebAR, digital agency Groove Jones partnered up with The Dallas Mavericks and Kristaps Porzingis to launch #KrisStops, a new community initiative to fight childhood hunger. Featured on a 5 story building in downtown Dallas Porzingis comes alive and fans get the chance to shoot while trying to avoid being blocked. At the end of the video, fans are then introduced to #KrisStops, highlighting his fight to combat childhood hunger.

Final Thoughts

If our favourite experiences have inspired you to get creative with AR, then our ZapWorks toolkit has all you need to push the boundaries of design, both with and without code. Have an experience you'd like to share? Send your project to us via marketing@zappar.com.

Want to create experiences like this for your brand or clients? We'd love to hear from you.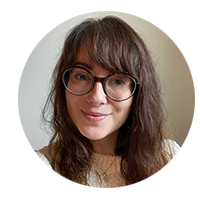 Grace Vassallo


Senior Marketing Manager, Zappar