Welcome to another Zappar Month in AR, bringing you the best examples from the Zappar team and our incredible ZapWorks community. This month we have everything from kiss cams to medical mixed reality experiences, with a handful of retail, sports and social AR campaigns in between.

AR for Marketing: U-Studio Unilever Close Up

Objective: Encourage user engagement with the brand, in-store and on social media.

Working with creative agency U-studio and consumer giant Unilever we created a twist on the 6-second blink test, instead of blinks our tech captured kisses! We used a Kiss-cam to identify kisses and highlight toothpaste brand, CloseUps's brand promise of attraction, all delivered through mobile WebAR. Designed for in-store activations, when scanned users are encouraged to kiss as 'closeup' to 6 seconds as possible to receive a ranking, with customers then having the option to save or share the photo on social media.

AR for Social Media: Bandai Namco Dragon Ball Z: Kakarot

Objective: Drive awareness and engagement for a new game launch.

We were very excited to work with Bandai Namco Entertainment to create an AR experience to promote the launch of Dragon Ball Z: Kakarot. Delivered through WebAR, it was a portal into the dragon ball game universe, bringing in-game 360 environments, unique game footage and downloadable wallpapers to life. Designed to be simple and engaging, the experience was launched across social media platforms as well as in-store.

AR for Entertainment: PEZ Play 4.0

Objective: Build brand awareness and increase sales.

We always love working with our license partners on their custom apps and Pez Play was no different. This white-label app was specially designed to scan candy codes on-pack, unlocking a world of exciting gameplay, that both immerses the user in the brand, but also increases repeat purchase, driving sales and brand affinity. We just love making updates and introducing new games and face filters.

AR for Sports: Schwabensport Management Allianz MTV Stuttgart Promotional Material

Objective: Increase fan engagement and add value to print material.

Using ZapWorks, German Marketing Agency Schwabensport Management have been utilizing AR in their work with women's VolleyBall team Allianz MTV Stuttgart. By applying our tech, Schwahebsport has been able to add personalized videos of the team to promotional materials and stickers. When scanned the images come alive, transitioning to a video of the team sharing personal snippets about their likes and dislikes, bringing the fans closer to the team and increasing engagement.

AR for Retail: Groove Jones Callaway Golf- Experience MAVRIK

Objective: To aid product visulisation and increase sales in store.

Launched via Zappar WebAR, digital agency Groove Jones created a unique in-store experience to demonstrate the innovative nature and features of the new AI-designed, Callaway MAVRIK golf club. As the clubs were designed using AI, Groove Jones created an equally tech focused in-store campaign to aid with product visualization through new beta instant tracking technology giving consumers and exploded view of the clubs.

Using our new beta instant tracking for the web, Groove Jones created an impressive virtual product visualization that celebrated the unique design and gave consumers an 'exploded view' with which to explore through interactive hotspots.

AR for Art: Michael Goins Bit Man

Objective: To improve the look of electrical boxes through street art.

ZapWorks user Micheal Goins created this fun and quirky 'bit man' animation as a submission for an art competition as a piece to cover electrical boxes. We think the electrical grid feel of the dancing Bit Man works perfectly as a concept to cover electrical boxes and we wish him the very best of luck in the competition!

AR for Learning & Development: Stephen Bedser Incubator MR Experience

Objective: To demonstrate how complex medical equipment works at conferences and expos.

ZapWorks user Stephen Bedser from Cooper Surgical, creates mixed reality ZapBox experiences to demo the process and inner workings of his companies medical equipment at conferences and expos. Using mixed reality within this context, allows event delegates to get hands on with the science while uniquely demonstrating Cooper Surgical's world-leading health care products.

AR For Retail: 7-Eleven Slurpee Dance

Objective: Increase user engagement and brand awareness through an always-on AR campaign.

Created as part of 7-Eleven's award-winning 'Always-on' AR campaign the slurpee dance is one in a line of fun interactive AR experiences offered to 7-Elevens customers to encourage downloads of the 7Rewards app, repeat visits in store and brand awareness. Not to mention the award ceremony for the ultimate slurpee dancer!

Final Thoughts

If our favourite experiences have inspired you to get creative with AR, then our ZapWorks toolkit has all you need to push the boundaries of design, both with and without code. Have an experience you'd like to share? Send your project to us via marketing@zappar.com.

Want to create experiences like this for your brand or clients? We'd love to hear from you.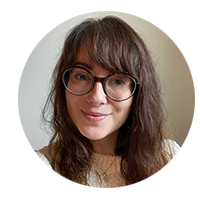 Grace Vassallo


Senior Marketing Manager, Zappar