Key Outcomes
A new product launched during the pandemic, visualised across marketing channels
Launched in 17 countries and in 11 languages
Over 1.5 minutes of total dwell time
Customers exposed to the product with easy links back to checkout
The Challenge

The North Face, launching their new trail-running shoe, wanted a frictionless, app-free AR experience to use in-store, on social media, and through their e-commerce channels. The challenging global situation, as a result of the COVID-19 pandemic, meant a dramatically different customer experience - one that had to accommodate activations in-store, on their website, and through social media channels like Instagram.

The Solution

To tackle this brief head-on, the AR Pioneers at Hamburg-based Curious Company created a web-based augmented reality experience (WebAR) for the North Face's new all-terrain shoe – the VECTIV.

Using ZapWorks Studio, the team built an AR experience that put the new trail-running shoe where it belonged: in rough terrain. Using high-quality 3D models, including one to simulate water, the VECTIV shoe comes to life in a fully-animated web-based experience.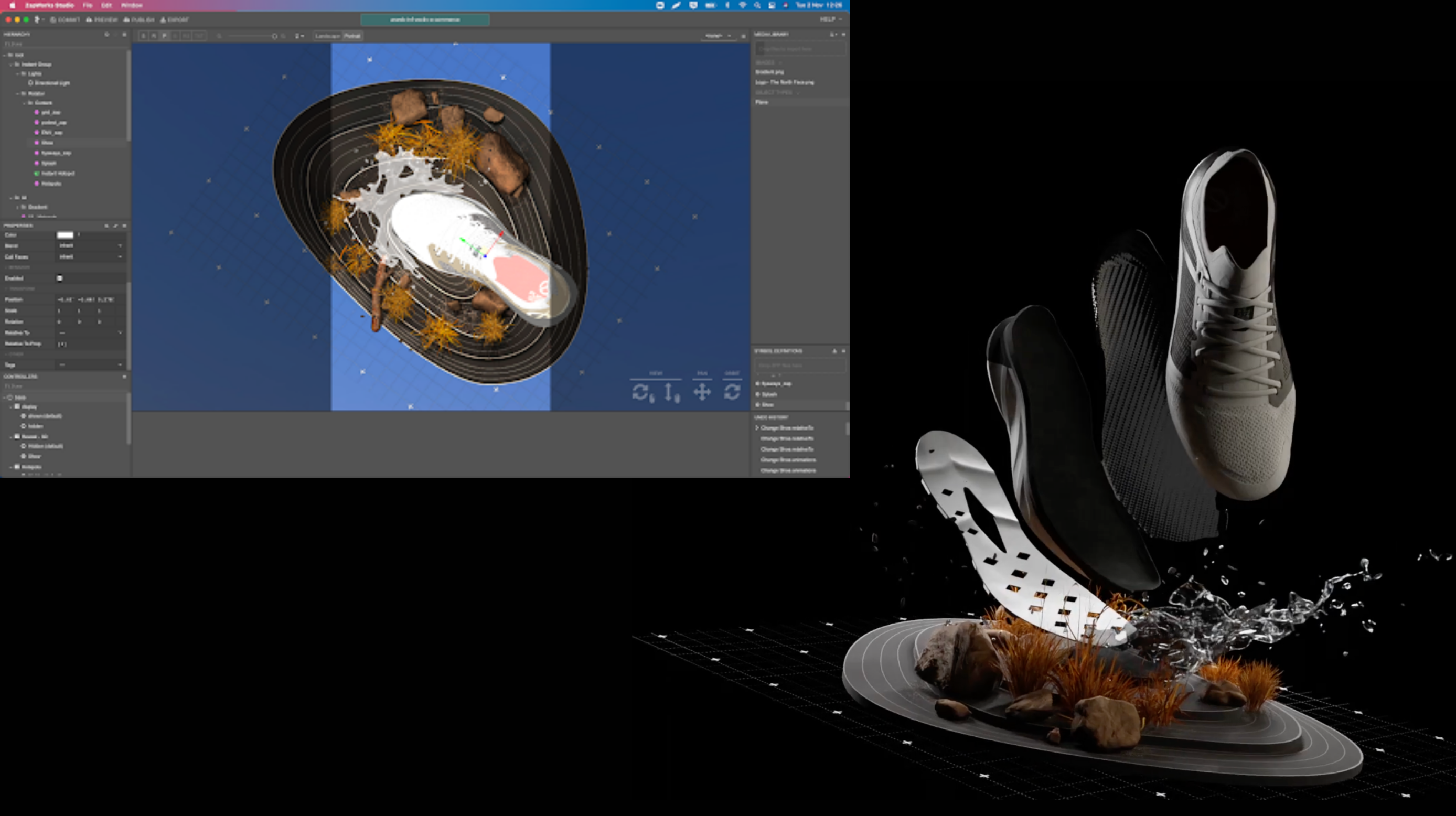 The animated shoe can be exploded into its component parts at the touch of a button, allowing users to explore the materials used in its construction, as well as the engineering and design process used by the North Face to manufacture the shoe. This enabled the end-user to fully immerse themselves in the product, whilst visualising it in their environment, creating an enduring relationship between the consumer and the product itself.

To reach a truly global audience, the WebAR experience was delivered across social media, the Innovation Hub within the Berlin Globetrotter Store, and on the e-commerce site of The North Face. This multi-channel approach was implemented to ensure the best results during the very challenging retail environment caused by Europe-wide lockdowns during the COVID-19 pandemic.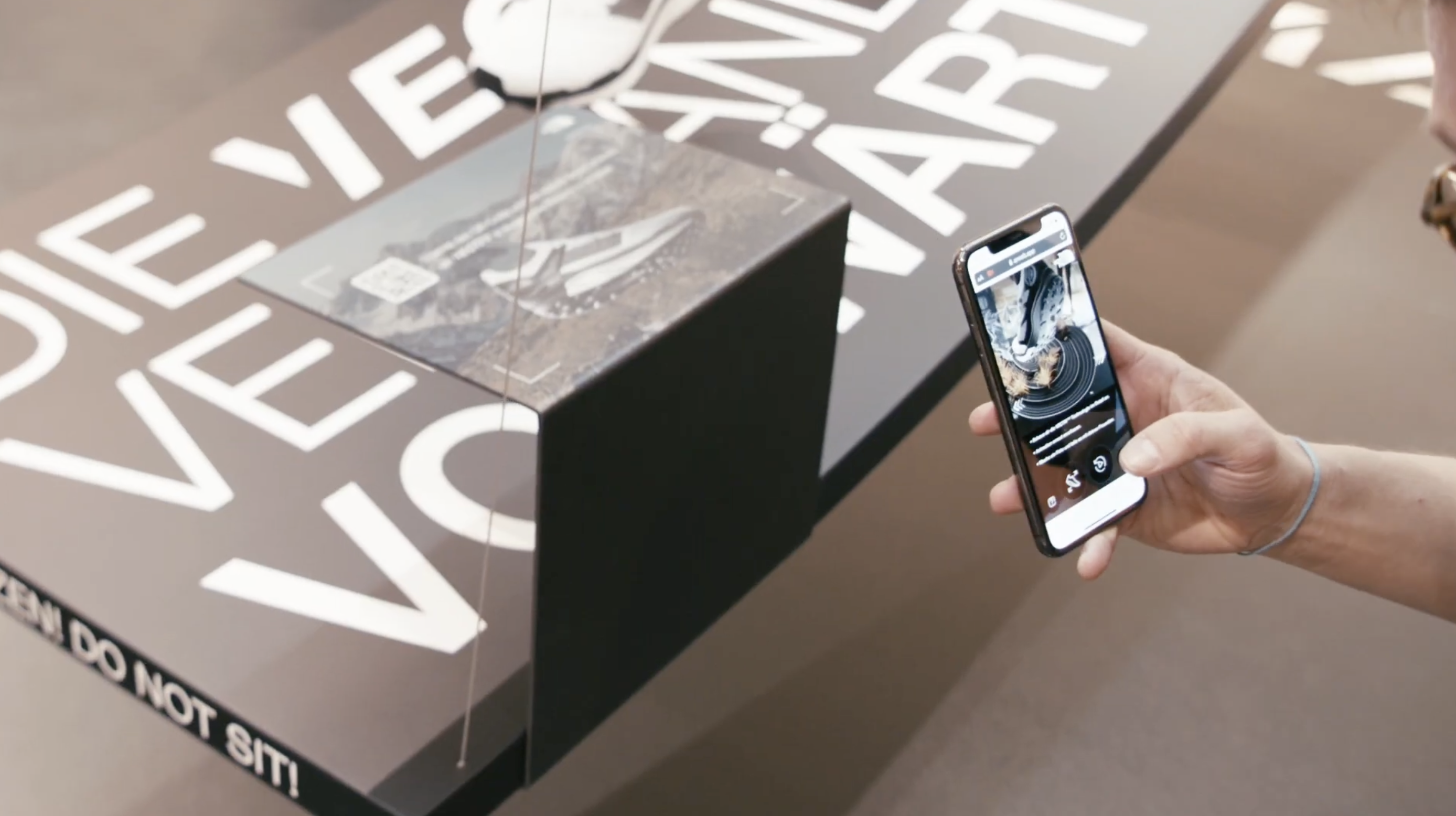 The Results

The product rollout took place across 17 countries in 11 different languages, utilising localisation options made possible through ZapWorks splash pages. The user could easily select their country of origin and language.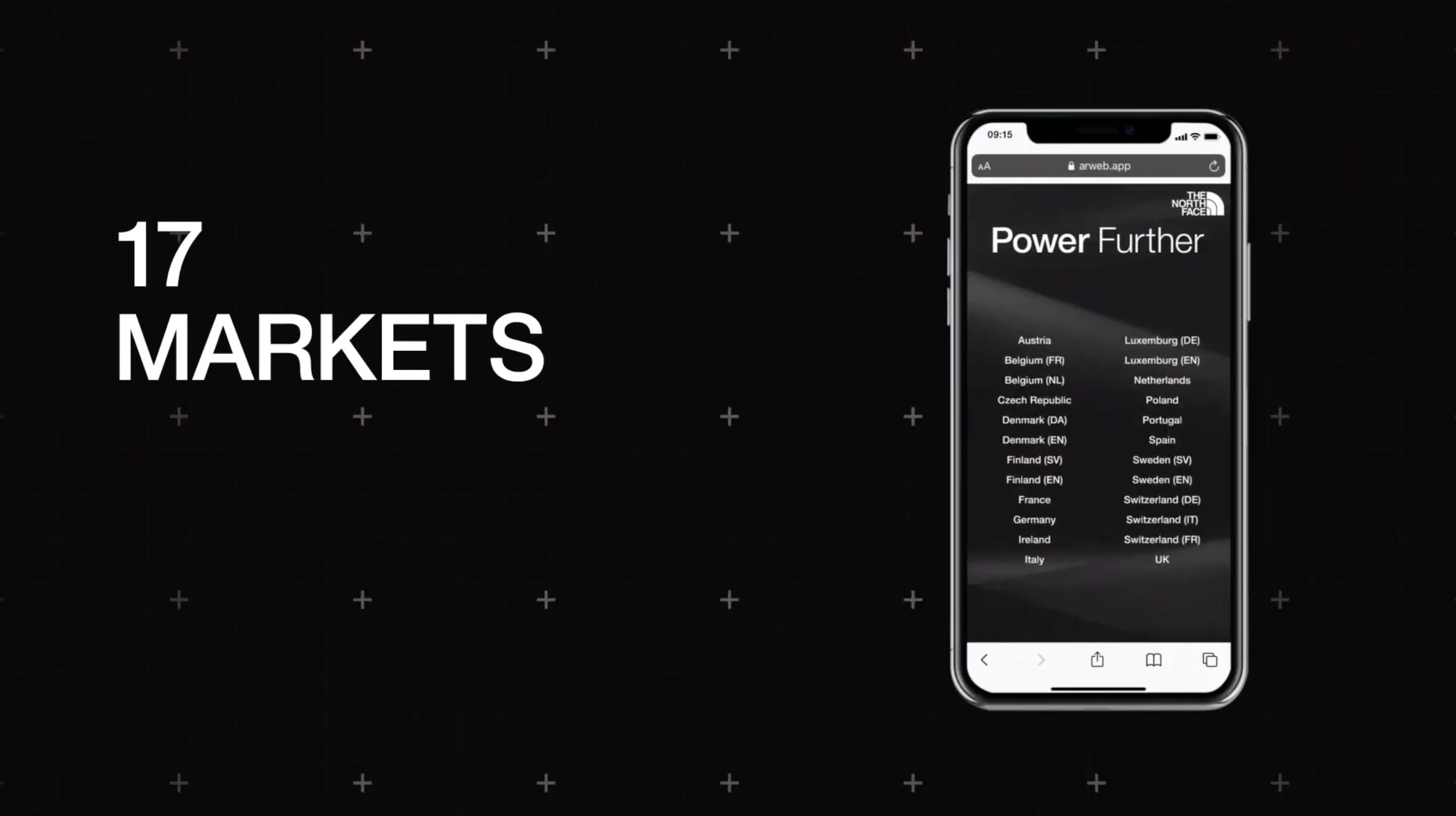 Delivering an incredible 1.5 minutes of dwell time per user, on average, it's fair to say that the experience captivated potential customers, exposed them to the intricate details of the product and how it was engineered, and created a lasting impression. With key scan times at home between 7 pm and 10 pm local time, potential customers were visualising the new VECTIV shoe in their home environment - truly the holy grail of marketing.